Anthology of a small tour on the internet

Seychellois flag

Seychellois =

a native or inhabitant of Seychelles
| | | |
| --- | --- | --- |
| Seychellois | Experimental | Oriental type cat (longhair and shorthair forms) exhibiting the Van/Harlequin ("Seychelles") pattern. Three degrees of Seychelles spotting, ranging from very restricted (on head and tail only) to splashes of color on body. |

A new breed created in England in the 1980s.
Appearance: oriental build, with slim, elegant body, long neck and legs, and wedge-shaped head with large ears. The coat s white with splashes of color. There are both short-haired and long-haired versions. The eyes are blue. The markings are of three types:
1. white with a colored tail, and large patches of color on the head, body and legs;
2. white with a colored tail, and small patches of color on the head and legs;
3. almost entirely white, with a colored tail and only small patches of color on the head.
Personality: athletic, scatter-brained, demanding and demonstrative



Seychellois
Kaynaklar:
1. Cat Breeds of The World, Desmond Morris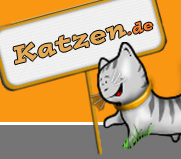 Seychellois

Einführung
Die Idee für diese Züchtung lieferte ein Bericht über Katzen auf den Seychellen. Die Engländerin Pat Turner aus Milton Keynes in Buckinghamshire wollte jenes Fellmuster der Seychellen-Katzen wiedererschaffen. Es bestand aus einer weißen Grundfarbe mit kleine farbigen Flecken und einem durchgehend farbigen Schwanz. Zusammen mit Julie Smith, einer anderen britischen Züchterin, begann sie 1984 mit dem Zuchtprogramm. Zunächst paarte sie zwei Siamkatzen mit zwei weiblichen Persern in Schildpatt mit Weiß. Die Nachkommen wiederum wurden mit Siam und Orientalisch Kurzhaar gekreuzt. Mit jeder Generation wurde das Muster verbessert. Die ersten richtigen Seychellois erhielten die Namen Victoria, Félicité, Amirante und Thérèse. Victoria und Félicité wurden erstmals 1988 auf einer Katzenausstellung gezeigt. Die Zukunft der Rasse wurde durch die Gründung einer Seychellois Cat Society im Jahr 1989 gesichert.

Erscheinungsbild
Die Seychellois hat einen keilförmigen Kopf mit großen Ohren. Der Körper ist schlank und elegant, die Augen blau. Das Fell ist weiß mit farbigen Flecken. Es gibt sowohl Katzen mit langem, als auch welche mit kurzem Fell. Es gibt drei Arten der Musterung: Seychellois Septième: Weiß mit farbigen Schwanz und großen farbigen Flecken an Kopf, Beinen und Körper. Seychellois Huitième: Weiß mit farbigem Schwanz und kleinen farbigen Flecken an Beinen und Kopf. Seychellois Neuvième: Fast ganz weiß mit farbigem Schwanz und kleine farbigen Flecken nur am Kopf.

Temperament
Die Seychellois gilt als zerstreut, athletisch, gefühlvoll und anspruchsvoll.




Seychellois Geography
Location: Eastern Africa, group of islands in the Indian Ocean, northeast of Madagascar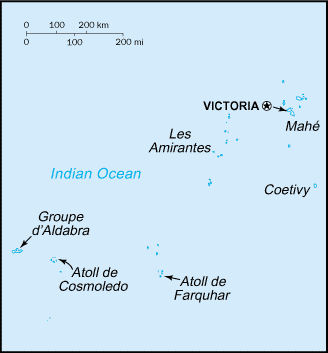 SEYCHELLES ISLANDS
COUNTRY OVERVIEW
The Seychelles Archipelago occupies 400,000 sq km (150,000 sq miles) of the Indian Ocean northeast of Madagascar and contains 115 islands and islets. These fall into two groups of markedly different appearance, stemming from their distinct geologies: Granitic: A dense cluster of 42 islands, unique in being the only mid-ocean group in the world with a granite rock formation. Their lush green vegetation is tropical in character. Indigenous forest exists on the higher slopes. Coralline: Isolated coral outcrops speckling a vast area of the Indian Ocean to the southwest of the granitic group. They rise only a few feet above sea level but are covered with rich and dense vegetation. Aldabra, the largest atoll in the world, contains one third of al Seychellois land and is a UNESCO-designated World Heritage site. Mahé: Surrounded by coral reefs, this is the largest of the islands, and houses the international airport, the port and capital, Victoria. Praslin: The second largest island is two to three hours by boat or 15 minutes by air from Mahé. It is famous for the Vallée de Mai, also a UNESCO World Heritage site which contains the double-nutted coco-de-mer palm. Local specialities include kat-kat banane, coconut curries and la daube (made from breadfruit, yams, cassavas and bananas).

Map references: Africa
Area: total: 455 sq km land: 455 sq km water: 0 sq km
Area - comparative: 2.5 times the size of Washington, DC
Land boundaries: 0 km
Coastline: 491 km
Capital: Victoria (Mahé).

Maritime claims: territorial sea: 12 nm contiguous zone: 24 nm exclusive economic zone: 200 nm continental shelf: 200 nm or to the edge of the continental margin
Climate: tropical marine; humid; cooler season during southeast monsoon (late May to September); warmer season during northwest monsoon (March to May)
Terrain: Mahe Group is granitic, narrow coastal strip, rocky, hilly; others are coral, flat, elevated reefs
Elevation extremes: lowest point: Indian Ocean 0 m highest point: Morne Seychellois 905 m
Natural resources: fish, copra, cinnamon trees
Land use: arable land: 2.22% permanent crops: 13.33% other: 84.45% (2001)
Irrigated land: NA sq km
Natural hazards: lies outside the cyclone belt, so severe storms are rare; short droughts possible
Environment - current issues: water supply depends on catchments to collect rainwater
Seychellois People
Population: 80,832 (July 2004 est.)

Age structure: 0-14 years: 26.9% (male 10,987; female 10,717) 15-64 years: 66.9% (male 26,380; female 27,731) 65 years and over: 6.2% (male 1,638; female 3,379) (2004 est.)
Median age: total: 27.3 years male: 26.2 years female: 28.4 years (2004 est.)
Population growth rate: 0.45% (2004 est.)
Languages: English,, French, Creole
Seychellois Background
Background: A lengthy struggle between France and Great Britain for the islands ended in 1814, when they were ceded to the latter. Independence came in 1976. Socialist rule was brought to a close with a new constitution and free elections in 1993. The most recent presidential elections were held 31 August-2 September 2001. President RENE, who has served since 1977, was re-elected. On 14 April 2004 RENE stepped down and Vice President James MICHEL was sworn in as president.
Seychelles - Climat

27°

310

_
27°

300

_
28°

180

_
28°

190

_
28°

100

_
27°

50

_
26°

65

_
26°

110

_
27°

125

_
27°

220

_
27°

230

_
27°

305

_
Jan
Fev
Mar
Avr
Mai
Jun
Jul
Aou
Sep
Oct
Nov
Dec

Températures (°C) à Victoria


Précipitations (mm) à Victoria
(Valeurs moyennes mensuelles)





Seychellois Chicken Curry
Ingredients :
1 medium-sized chicken
3 cloves garlic
2 tablespoons quatre épices (mixture of nutmeg, cloves, ginger and pepper used in French cooking)
1 tablespoon saffron
2 tablespoons curry powder
Salt & pepper
200g potatoes
Cinnamon leaves
1 cup coconut milk
2 tablespoons oil
Ginger

Recipe :
Cut chicken into small pieces.
Boil up chicken, with pepper, salt and 2 tablespoons quatre épices, for five or ten minutes.
Peel and crush garlic, ginger and saffron.
Peel potatoes and cut into quarters.
Wash and dry cinnamon leaves, roughly chop.
Remove chicken from heat, place in a pan with two tablespoons oil.
Add crushed spicesn cinnamon leaves and curry powder.
Stir for five minutes over a low heat, cover and leave to cook.
Add coconut milk and potatoes, leave to simmer.
Cook for a further 20 minutes, stirring from time to time, until fairly dry.
Taste, adjust seasoning and serve.

Bon appétit!





Zjadez Hey Look At Me
Breeder: K & G Clarke
Owner: K.Wylie
LES PRÉNOMS FÉMININS SEYCHELLOIS

| | | |
| --- | --- | --- |
| AGNETTE | FLORISIANA | LOSETTE |
| ARZETTE | GABELICE | LUBERNIA |
| AVIONA | GILISE | LUZANNE |
| CLÉNA | GRENISE | MAGDENISE |
| DAISYTA | GUYLISE | MARIOLA |
| DARILINE | HÉLENSIA | MARJONA |
| DAVILIANE | HENRILIA | MILITNA |
| DÉZILNA | INYSE | NIVETTE |
| DIANISE | ISMONIA | ORMONDE |
| DIDIENNE | JÉNILA | RAVILIA |
| EMÉRILIA | JESSYLE | ROSELANDE |
| ÉMOSINE | JOHNETTE | THELNESSE |
| EZÉLIA | JORINA | VÉRILIANE |
| FADETTE | JOSEMAY | VERSANGE |
| FANIELLE | JOURDANNE | VIGONIA |
| FÉRANIA | JUSTANIA | WILISE |
| FLEURANGE | LITANNE | WILLIAMINE |
| FLEURÉDA | LORMÉNA | |
LES PRÉNOMS MASCULINS seychellois
| | | |
| --- | --- | --- |
| CAROSIN | JERLEY | ROSEBERT |
| CHARLIEN | JOELIFF | SELWYN |
| DUNCY | KENSON | SUNLEY |
| DYMOCK | NORBIN | WILVEN |
| GUILLY | OGILVY | |


Seychelles-Discover the Islands