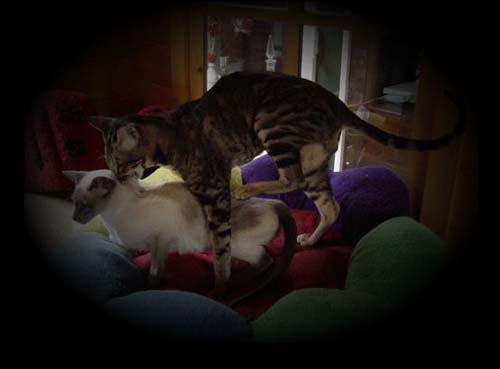 CONTRACT FOR STUD SERVICE



Conditions for a mating of one of our studs
Required is a negative FeLV/FIV-test (e.g. a SNAP-test), not older than 6 months, provided that the cat lives in a closed environment.

If the female is allowed to go out freely, she must be tested shortly before the mating.
If the female was with another stud for a mating during the validity of the test or if she has been ill, a fresh test is required.

The money for the mating is to be paid when collecting the female and will never be refunded.


In case of eventual sale of kittens to breeders, we have to be contacted first.
If the female is not pregnant, she may come back twice for free to be mated again.

It is permitted to use another female for this mating. In that case, however, a veterinarian statement has to be produced, stating that the female which came for a mating first, is not pregnant nor gave birth recently.

For this mating also another stud may be used (if available).

These matings have to take place within 2 years. After this period the right to get a free mating expires.
The female is not allowed to suffer from contagious diseases, fungus and parasites (worms, fleas, mites etc.) and must be in good condition.

In case your female or our stud gets a bit hurt during mating, this is a normal risk and in case of damage of one of the
animals, costs are for the account of the owner of that animal. In case, however, that it turns out that the
abovementioned items were neglected, the costs for both male and female are for the owner of the female.
If there are controversial issues, a statement of our veterinarian is absolute.
On bringing the female, a copy of the pedigree, the vaccination booklet and the test have to be produced, as well as the mating form of the club of which the owner is a member.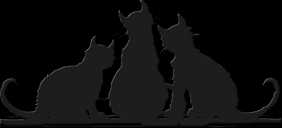 Siamese & Oriental Shorthair
Cattery Van Scarlettini