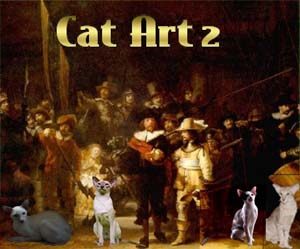 Pinocchio A*Oriental Child
Painted by Tracey Bower (UK). She gave it to us
as a present for our 10th Anniversary!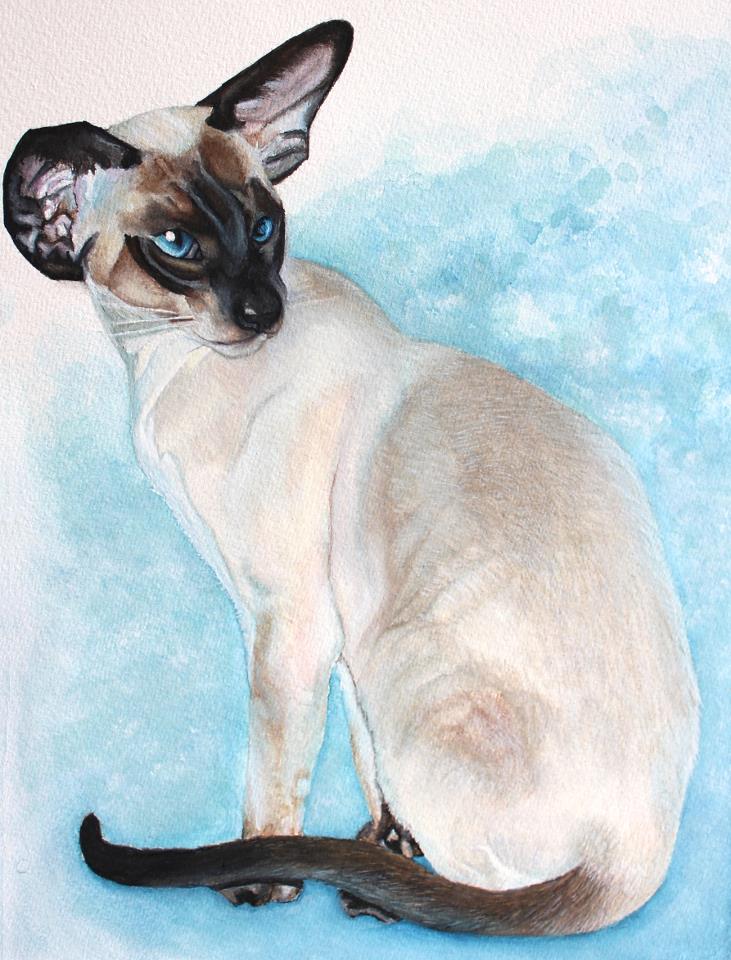 Colourful cats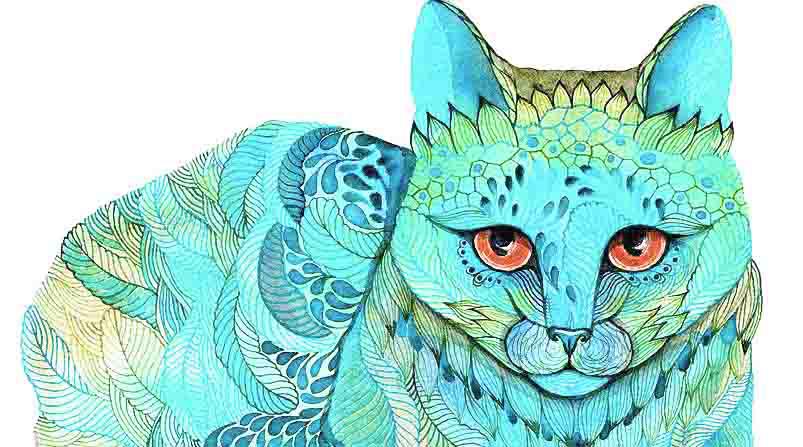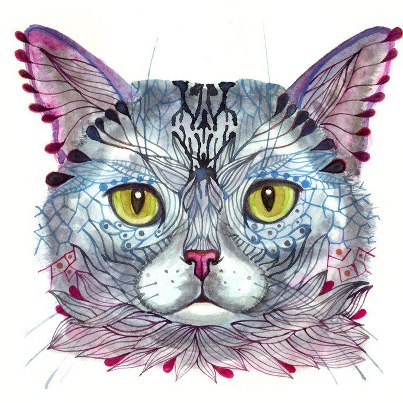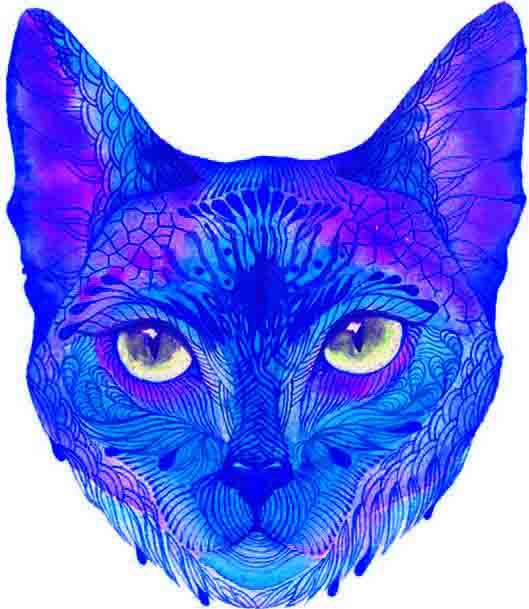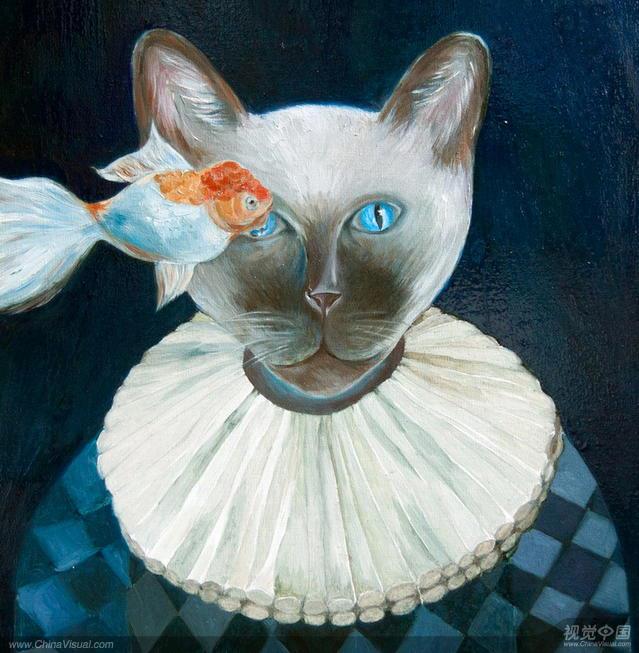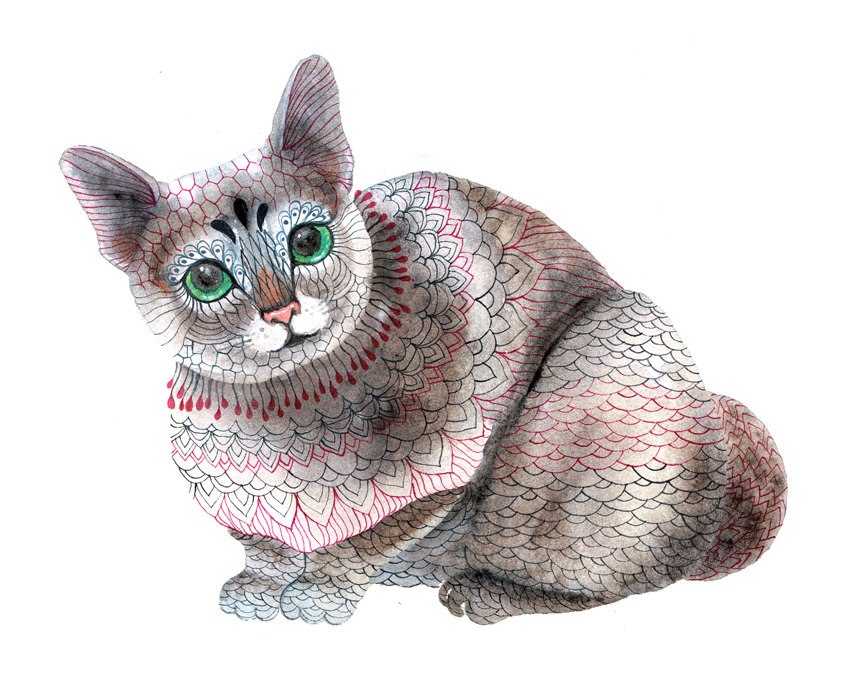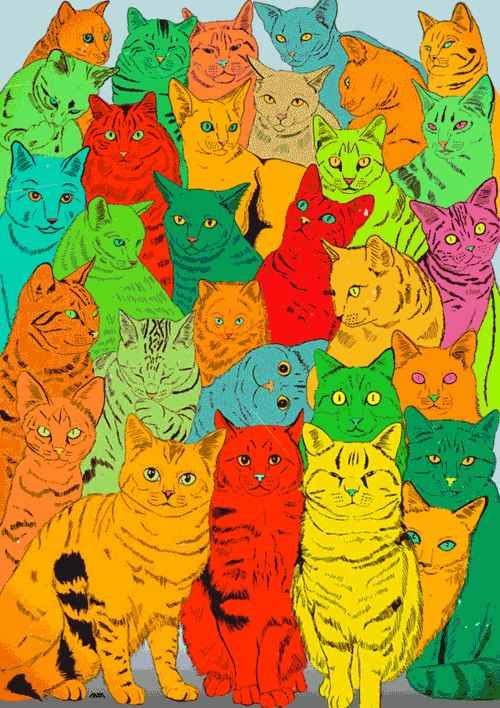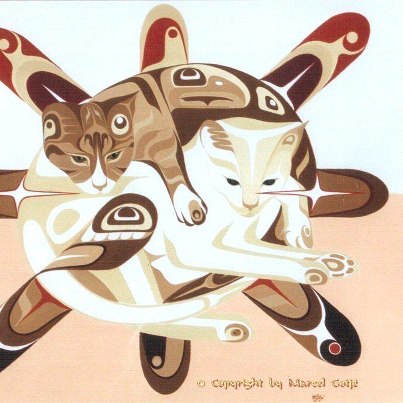 Marcel Gotjé

'Two Sunny Friends' - detail

Marcel makes paintings by order in this 'North West style' on the basis of a picture of your animal
for more information: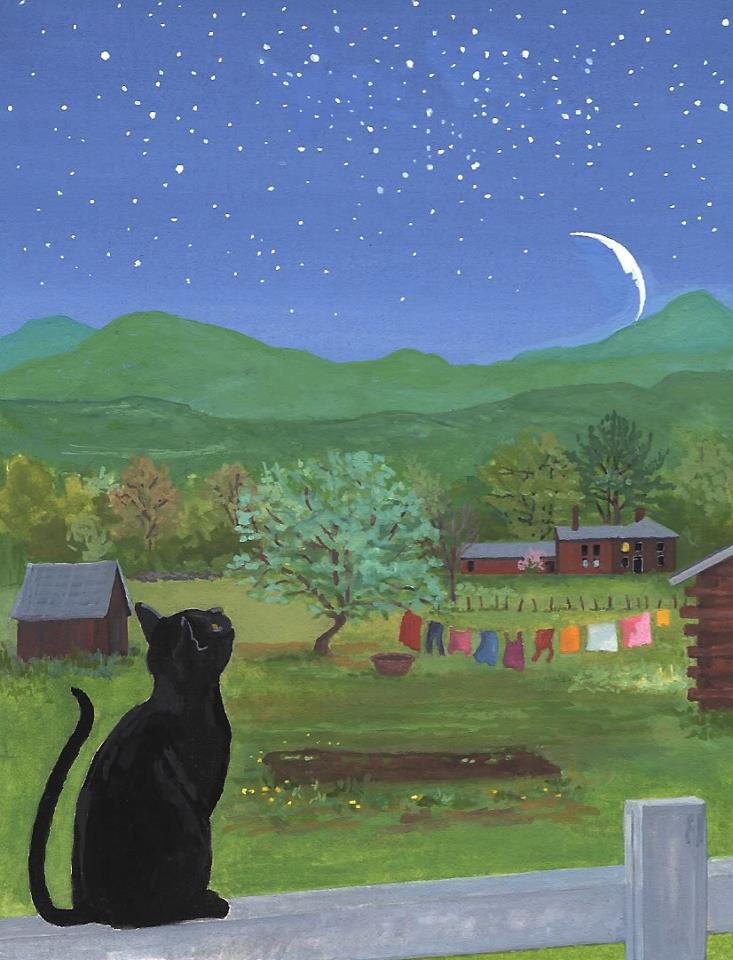 Lolly Murray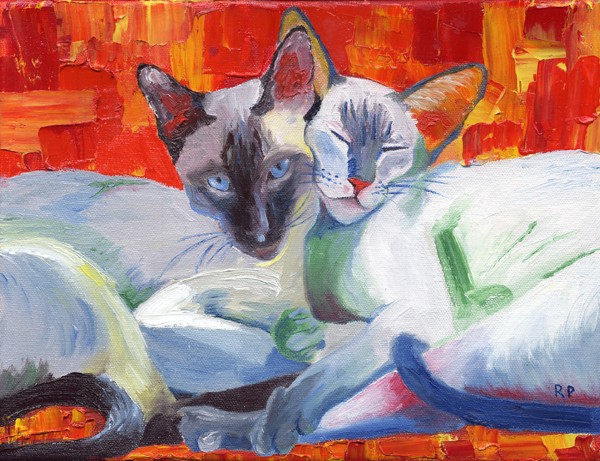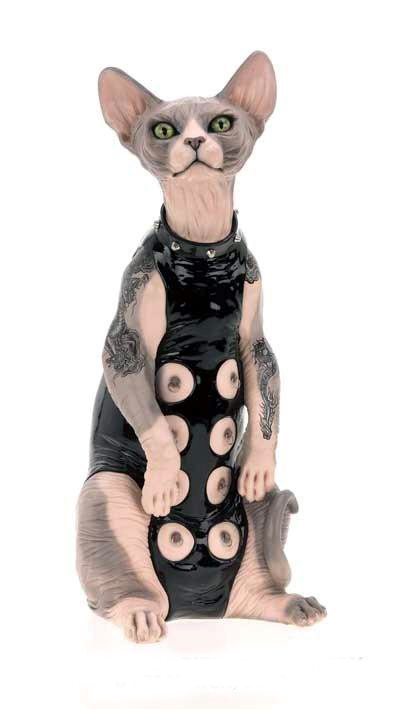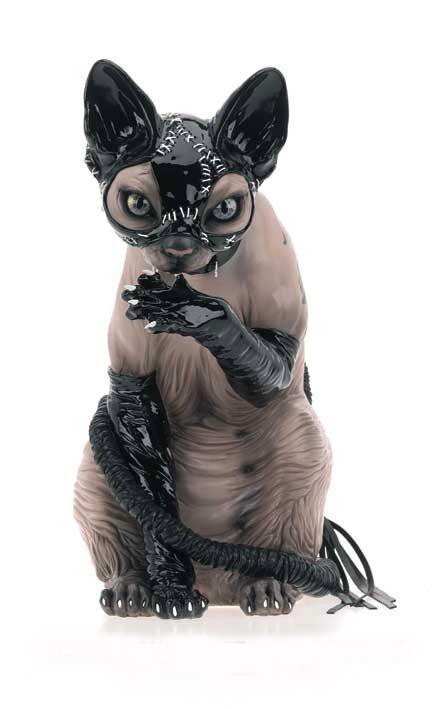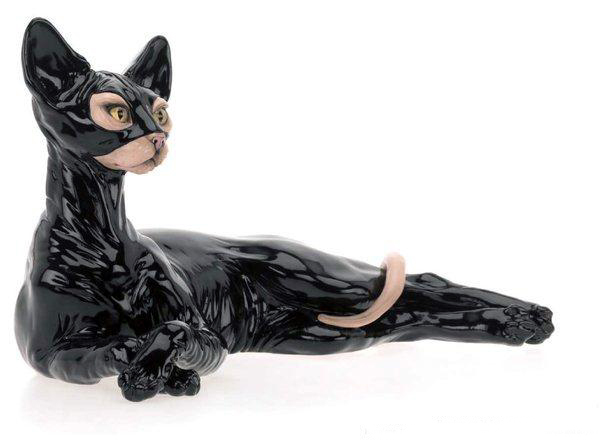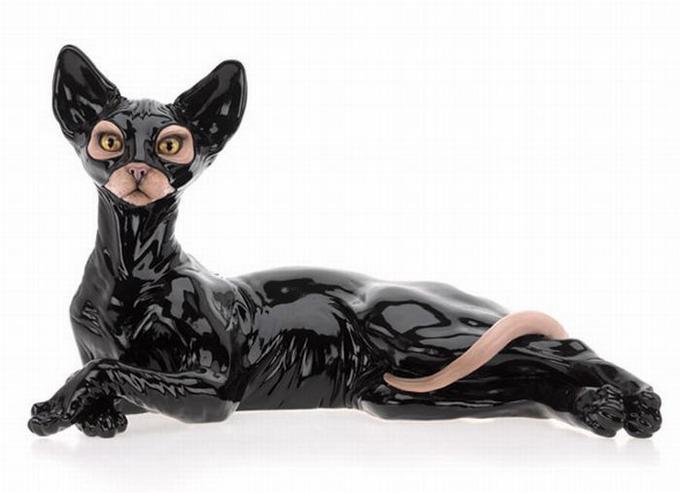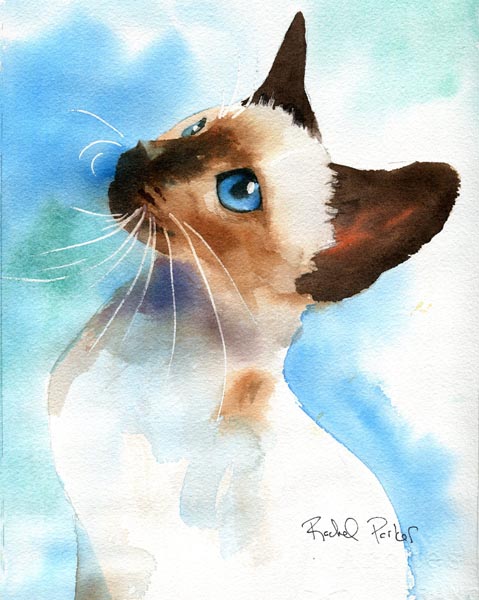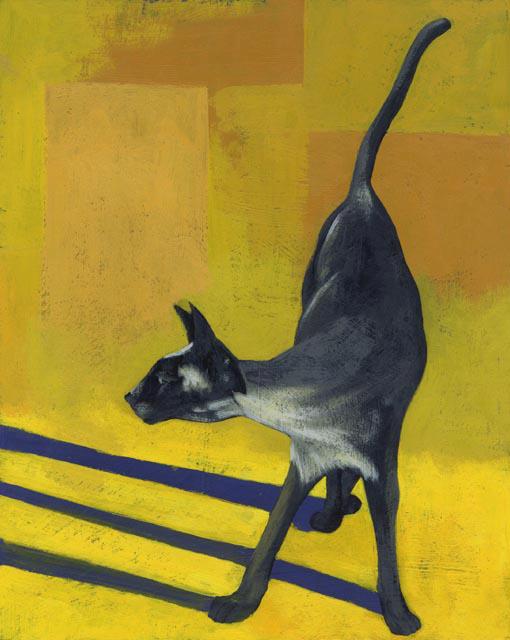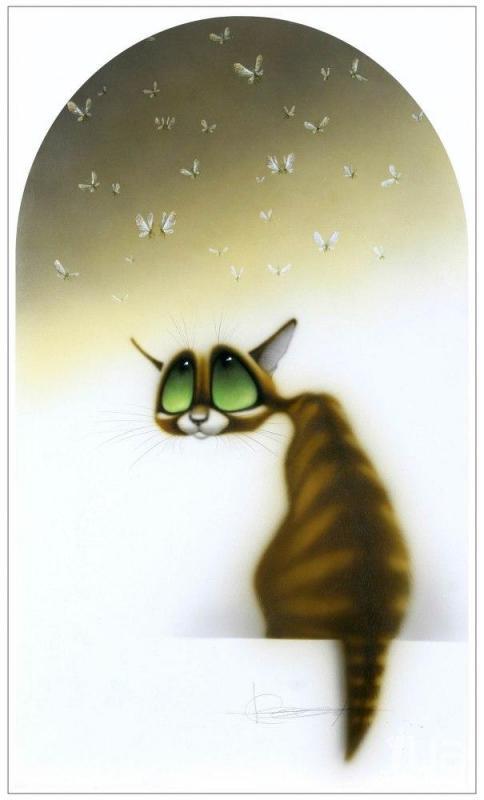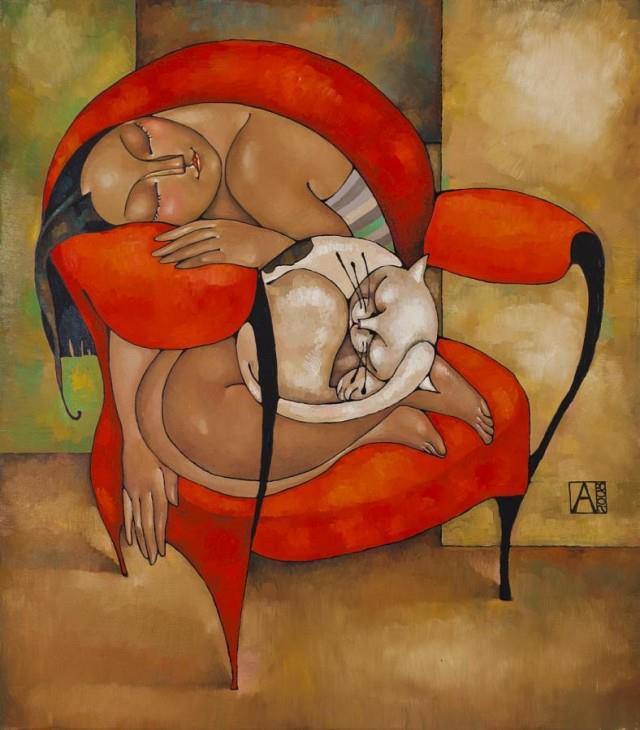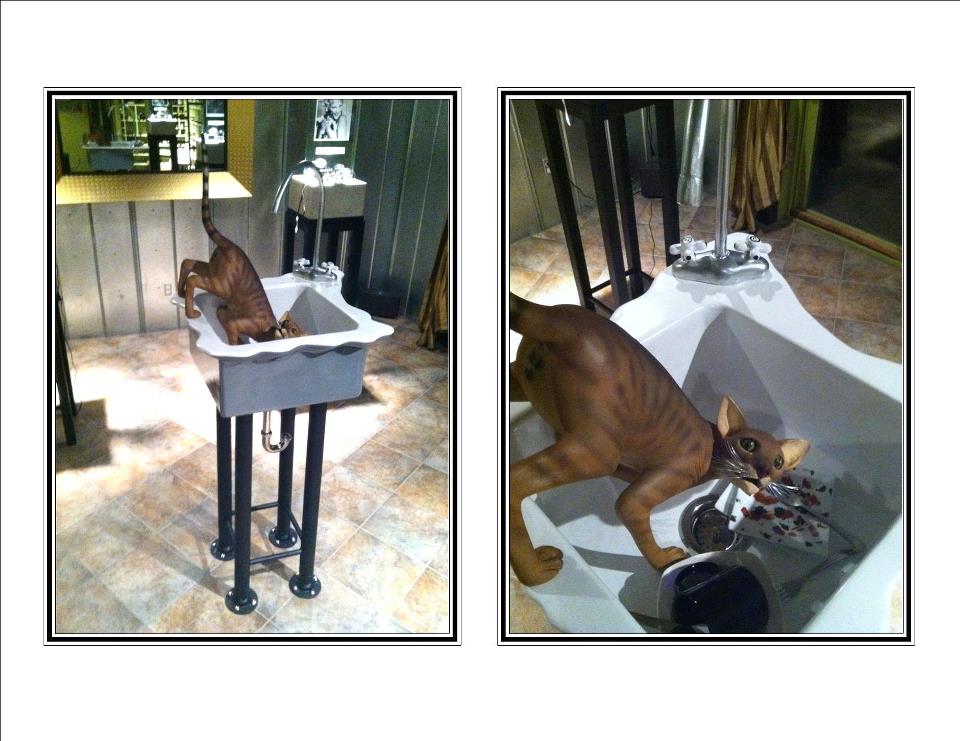 Pete Loren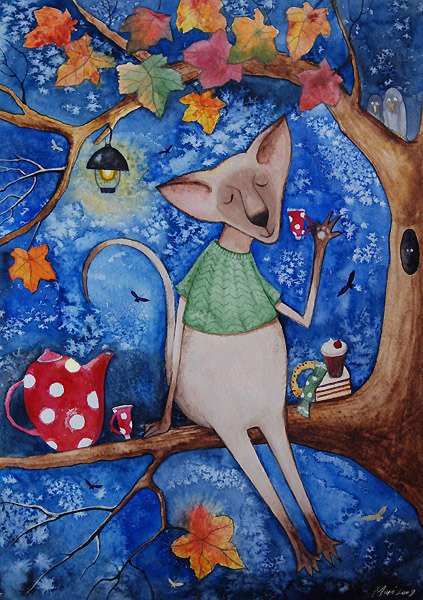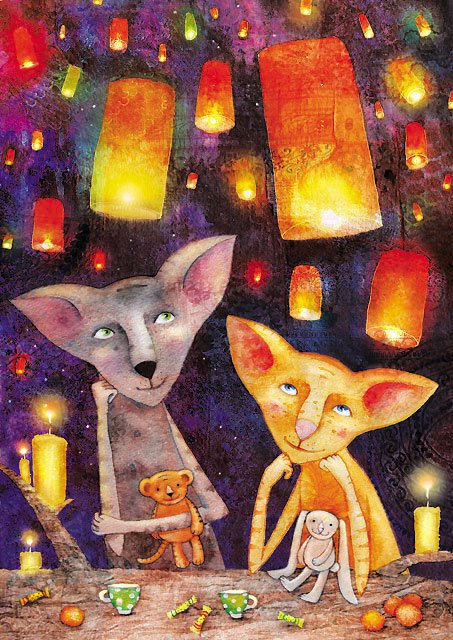 Artist unknown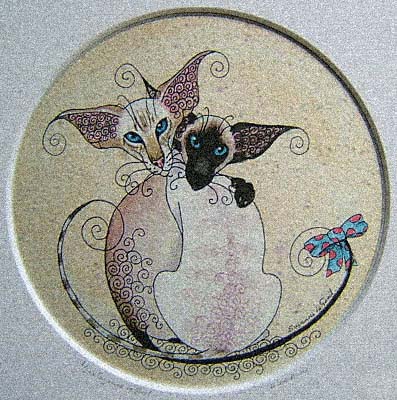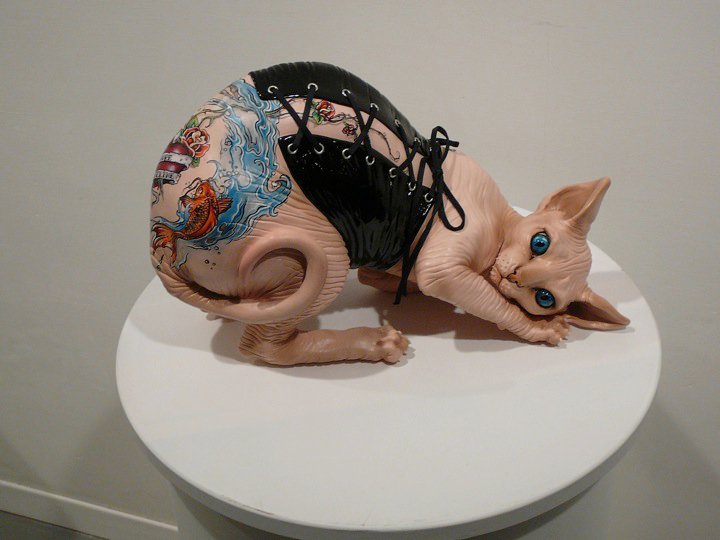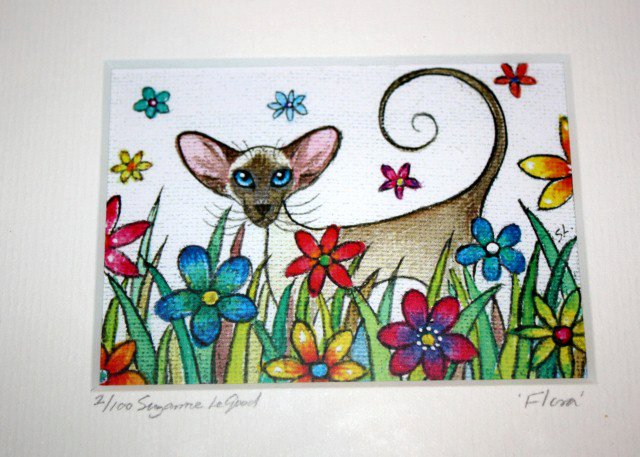 Suzanne Le Good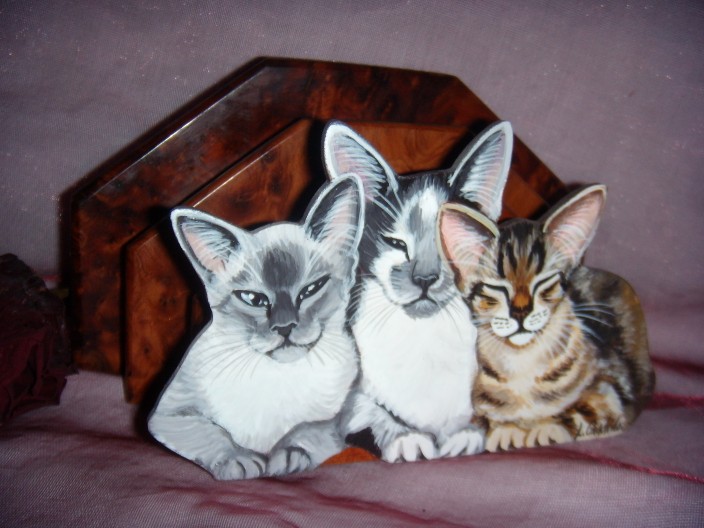 Laurence Candido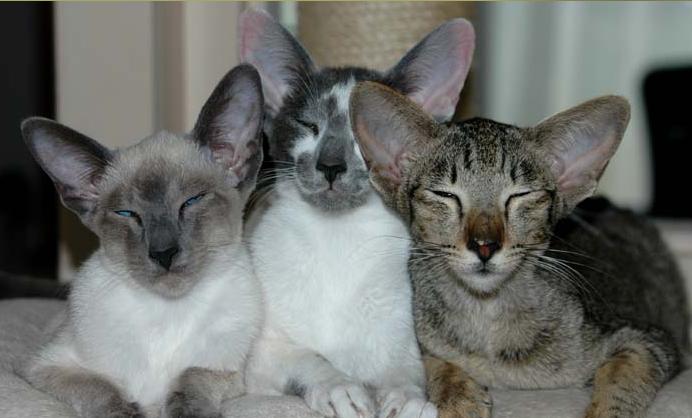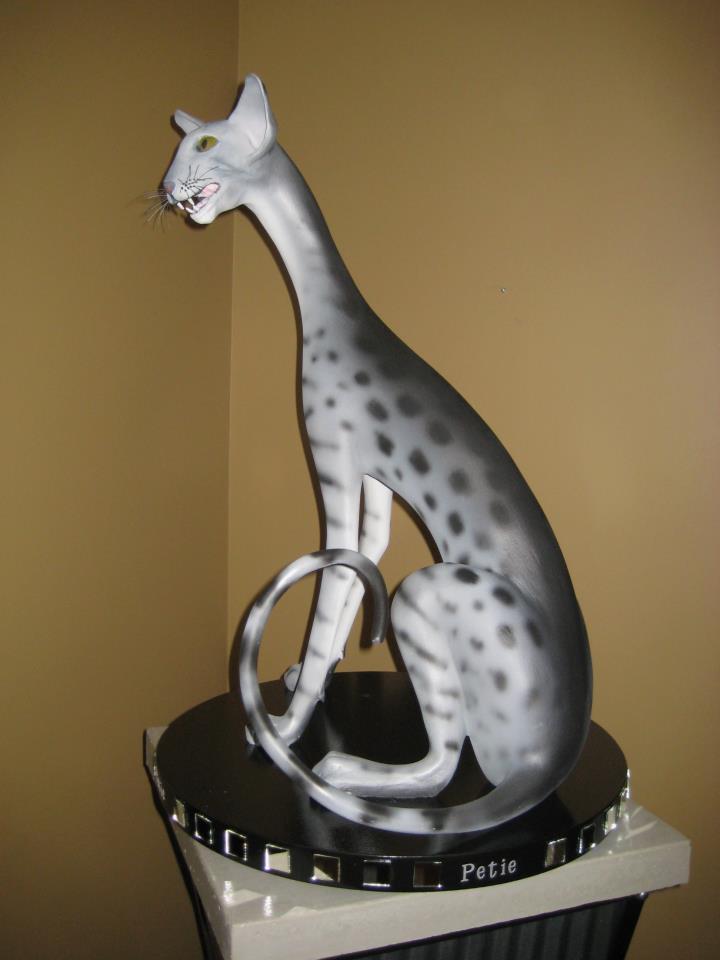 Pete Loren
Painting by Laurence Candido (depicting Dalai en Lil)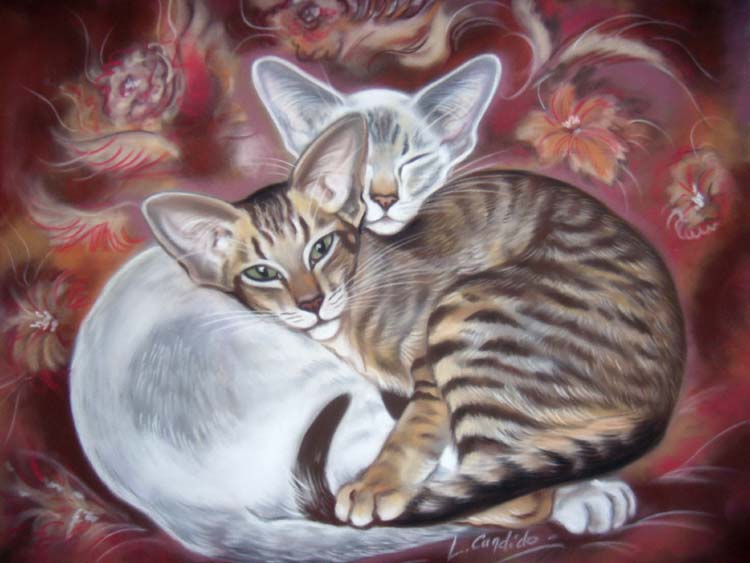 The newest gadget for Christmas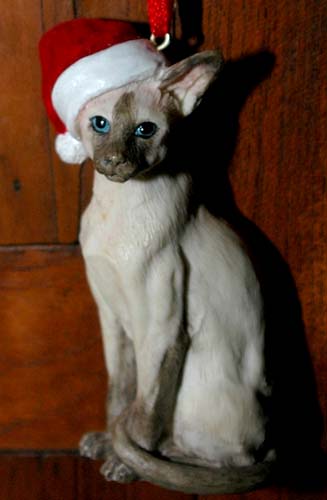 Our newest gain - Siamese in bronze by Gerdy Oskam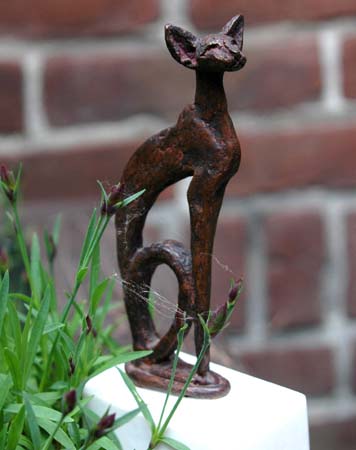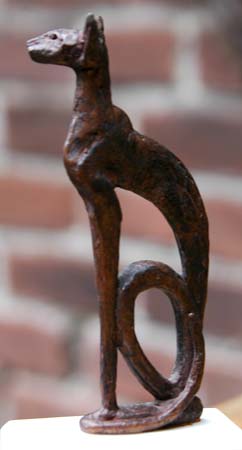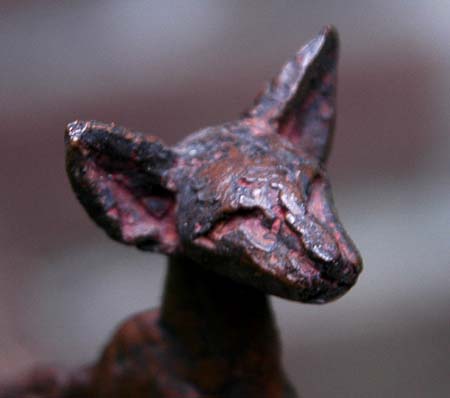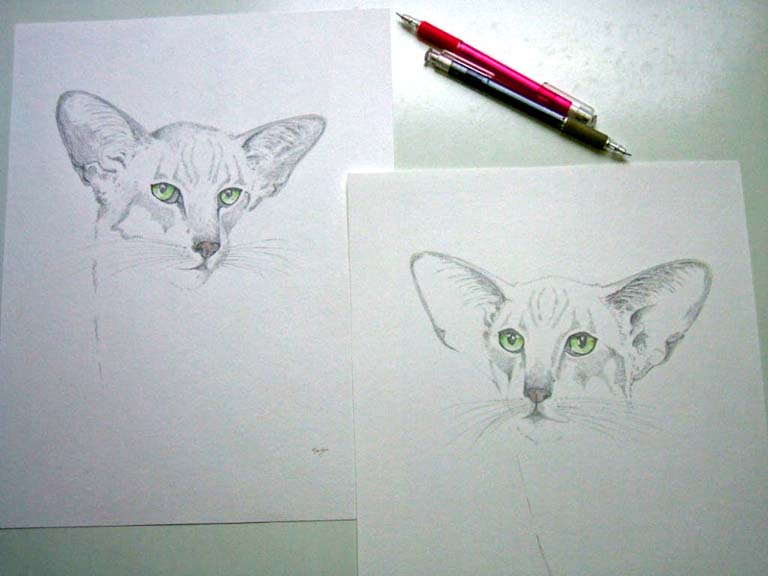 Artist - and our sweet friend - Gerdy Oskam unasked made this beautiful diptych of our beloved GIC 7th Heaven's Galaxy for us.
She faultlessly fixed Galaxy's personality in these awesome paintings. We are very grateful for this sweet gesture.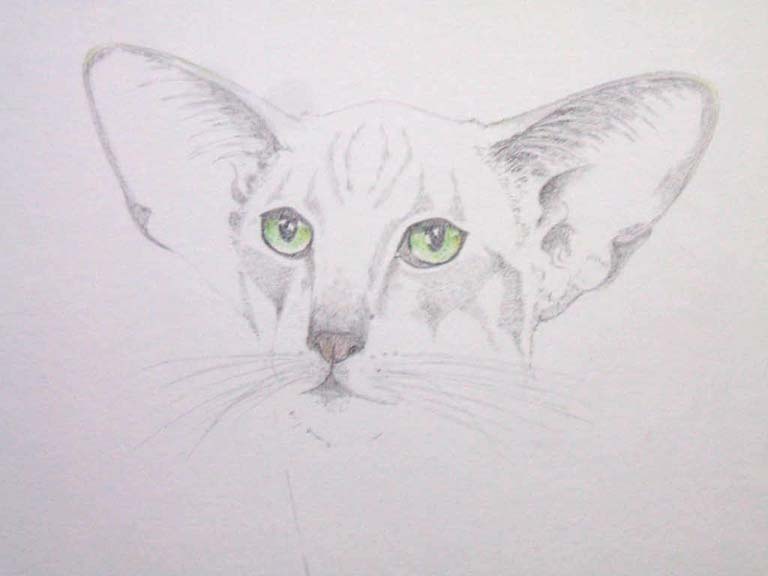 For more of Gerdy's art, click the banner below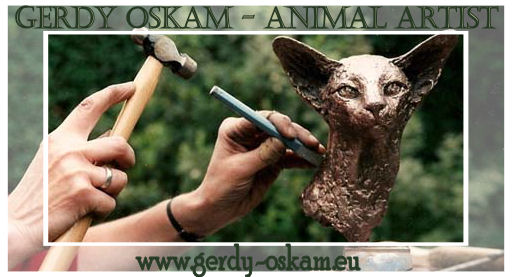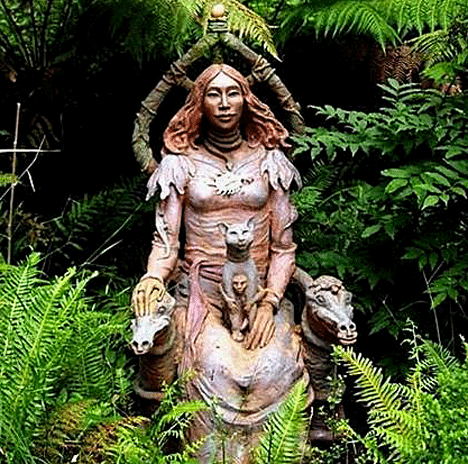 Beauty lost ....
Beautiful piece of art by Bruno Torfs, Australia. Click the picture for more of his sculptures which he exhibited in a parc. The whole parc and all the sculptures were dramatically destroyed by the bushfires in February 2009.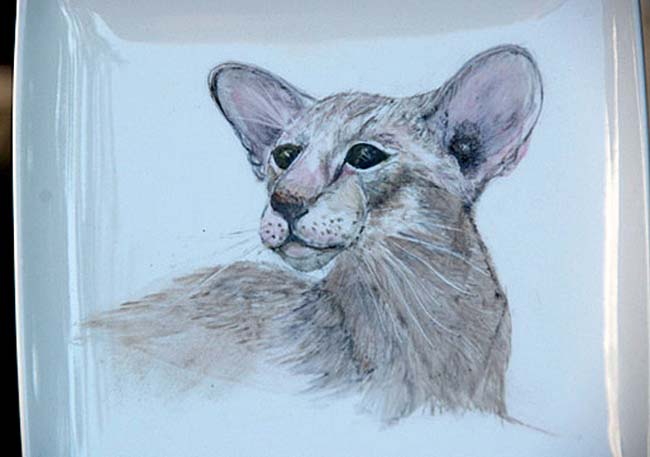 Our sweet friend Frieda van der Mast painted this wonderful plate with the image of our boy GIC 7th Heaven's Galaxy for us. A beautiful memento of a very special animal..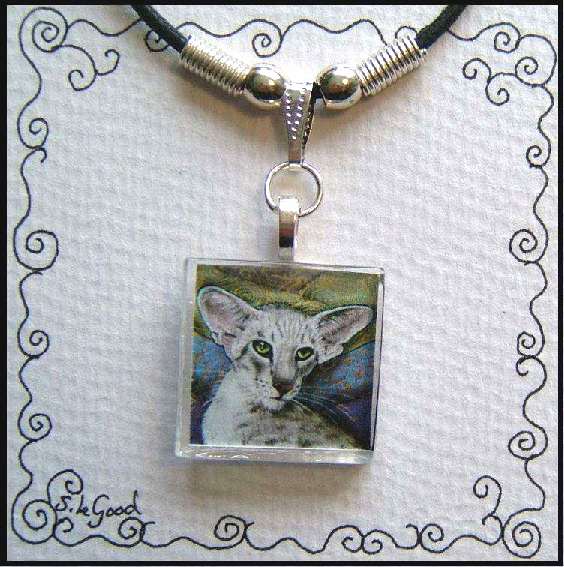 and this pendant was made by Suzanne LeGood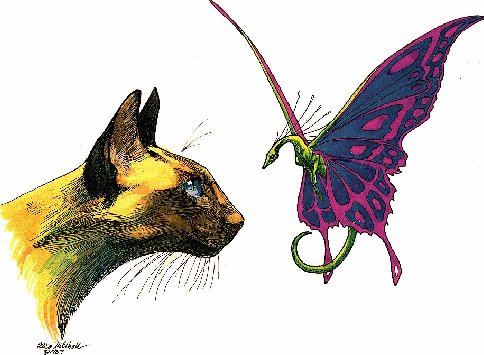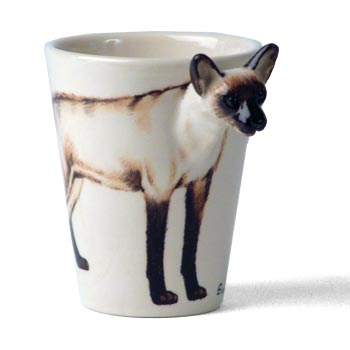 My new mug ....
'Siamese Cat and Waterfall' - Grace Sapp 2003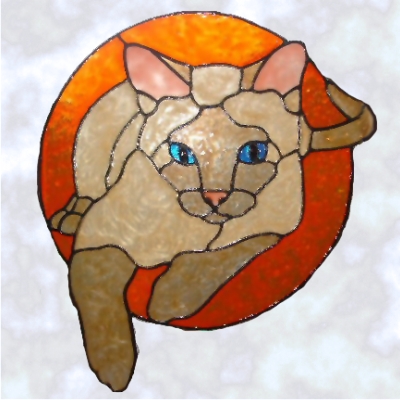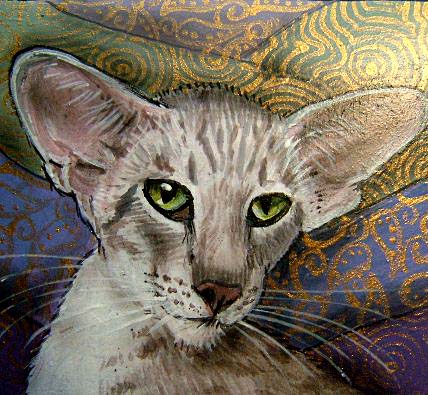 I'm so proud of my Galaxy-box, made by Suzanne Le Good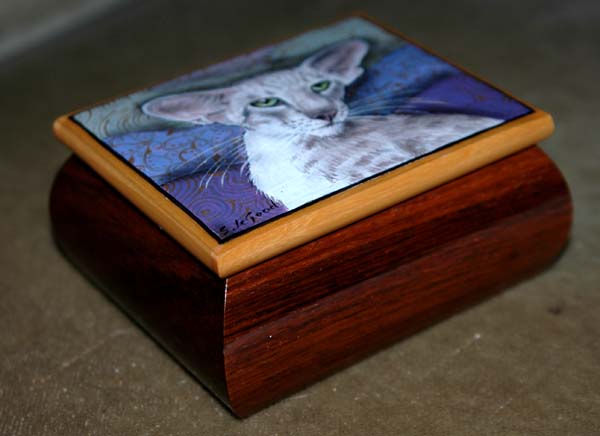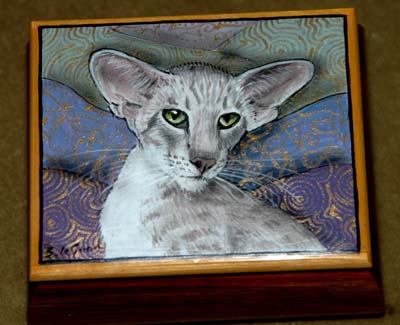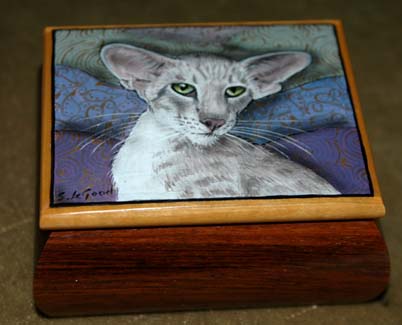 This pendant of Xegoya was also made by Suzanne Le Good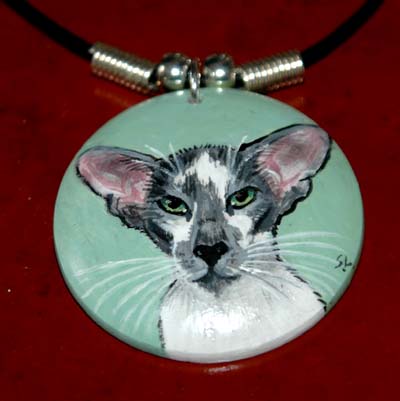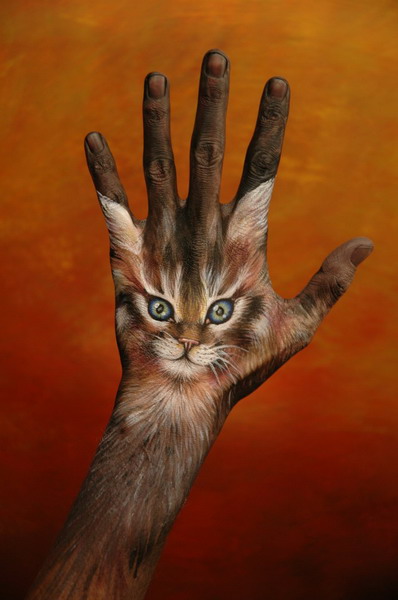 Gea van Eijk made a wonderful diptych, called 'The Edge', for which our Cerdik was her model.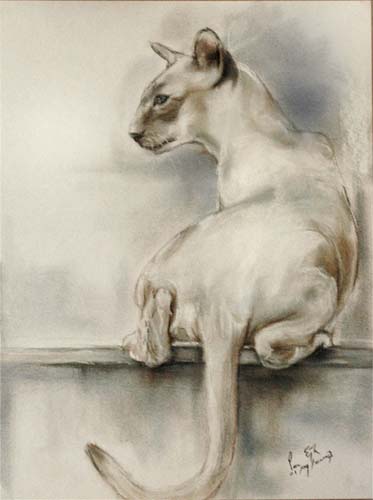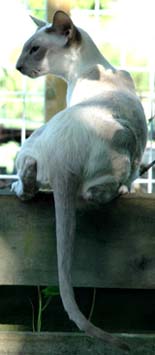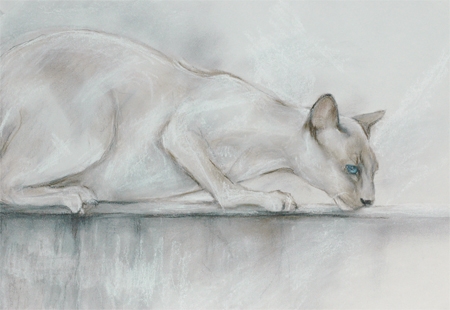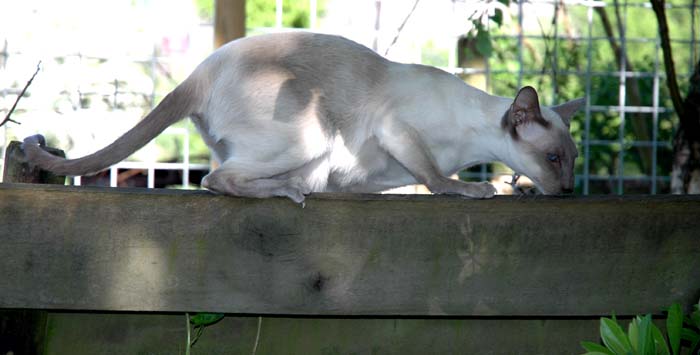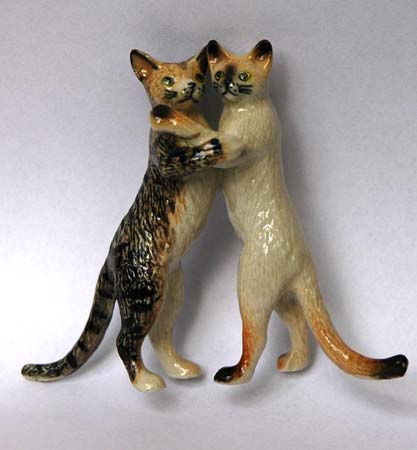 New treasure: Oriental Shorthair/Siamese

Carrie Hawks

Suzanne Le Good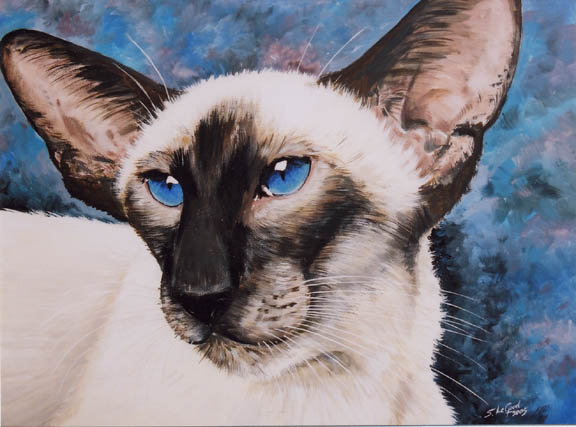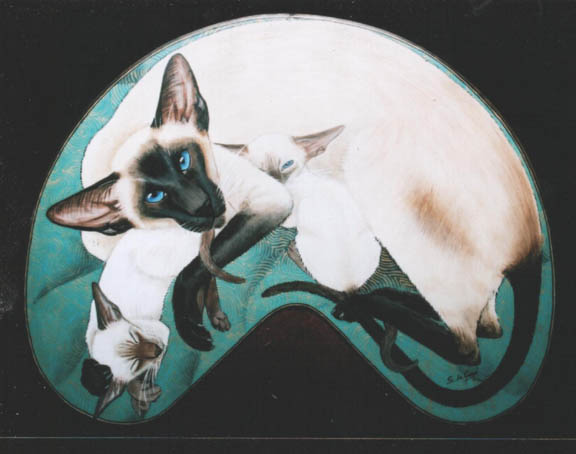 For more Suzanne Le Good, click the image below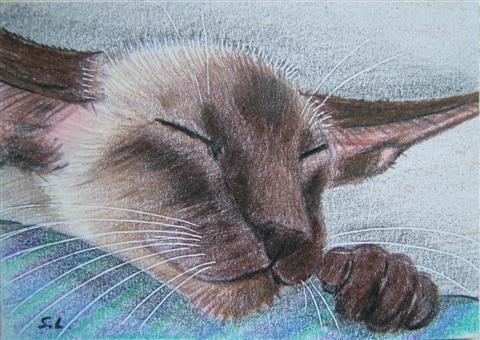 Rachel Parker - 'CH 7th Heaven's Galaxy'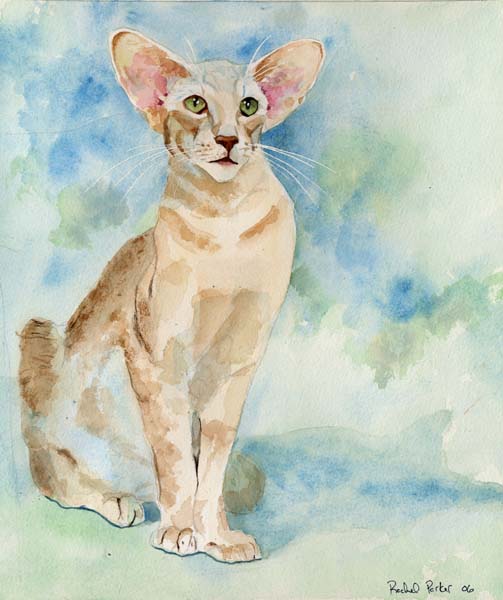 Rachel Parker - '7th Heaven's Mercury'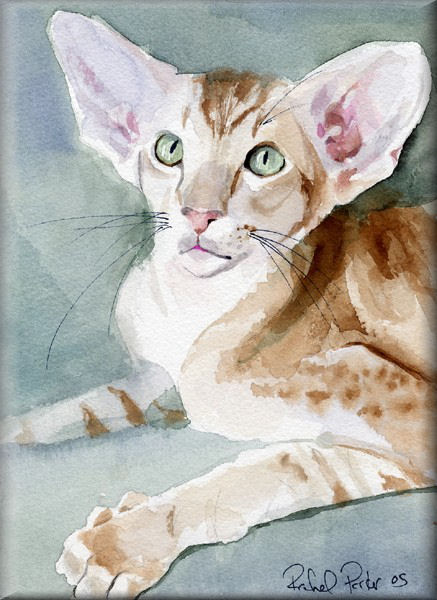 Rachel Parker - '7th Heaven's Quasar'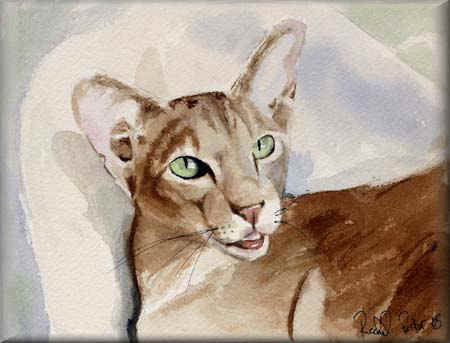 we met Quasar with his owners Mary Kay and Hugh Bailey in Reno, USA
For more of Rachel Parker's work


Rachel Parker - '7th Heaven's Titan'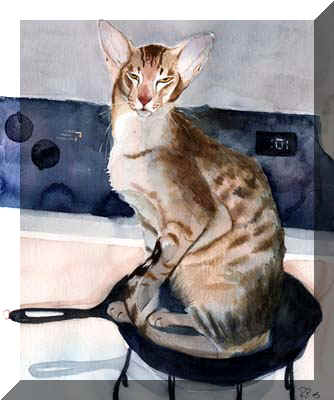 Titan of Marva Marrow, which we met during our stay at Marva's

Arie de Jong - 'Yasumasa'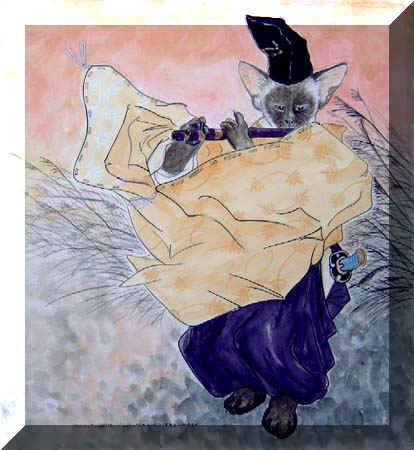 Birthday present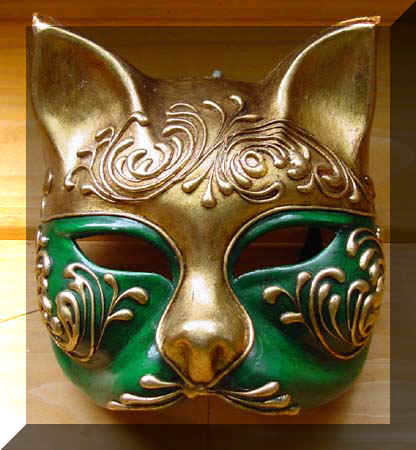 Mask from Venice

New treasure: 'Spatz' bicolour from Country Artists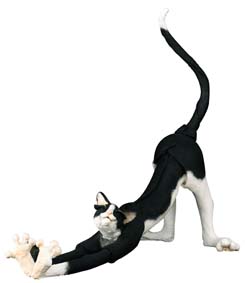 and these ones: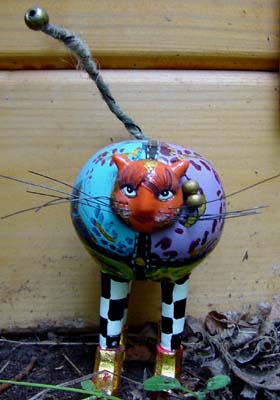 Piece of art by Meta Dame: 'For the cat's violin' (this is a typical Dutch expression which means: 'one does something in vain').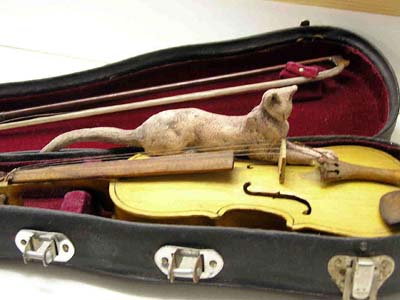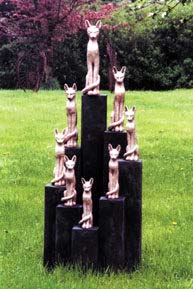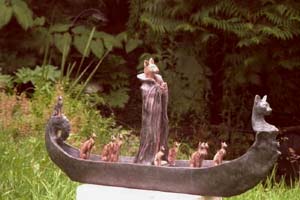 For more work of Meta Dame, click the small picture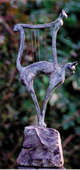 March 2005 we bought two very special figurines: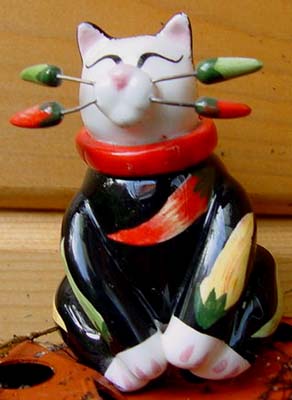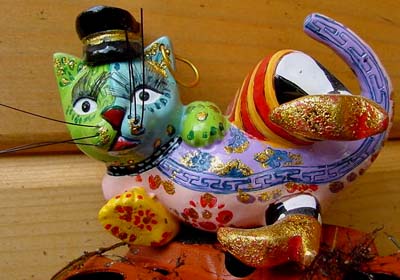 The cat art hereunder - and much more - is to be seen on the web site of Leslie Newcomer. Click the images to go to the site.


This is one of the little boxes of Harmony Kingdom. Click on it and take a look at their web site!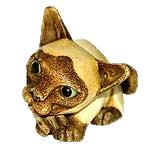 This pastel/watercolour made by Kalmakoff (1927) I found on the internet:
The Booted Tomcat


Mary Gates Dewey, USA, makes unique ceramic cats. Click the images hereunder and pay a visit to her web site.


Mary Kay Bailey, an American internet-friend, sent us a picture of this aquarelle made by Karna Peck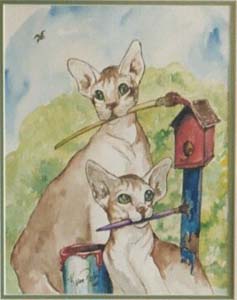 It is a portrait of Mary Kay's Oriental Shorthair boy GC RW 7th Heaven Quasar as a kitten and as an adult.
Want to see more Karna Peck? click on one of the aquarelles hereunder


these pieces of art come from Mary Kay too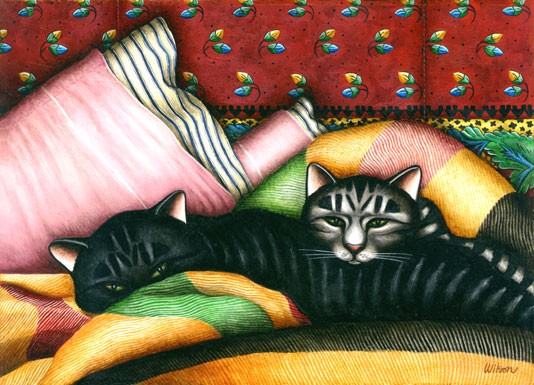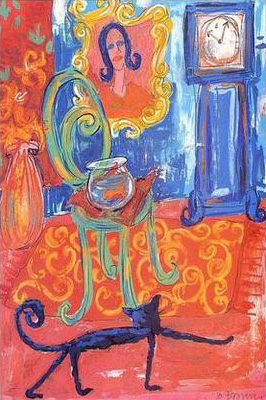 Maya Stoop, the new owner of Laku Lucce van Scarlettini, gave us this beautiful aquarelle which she painted herself!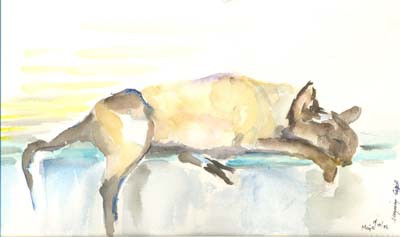 This is a small oil-lamp, but serves here as a stand for a rare marble dating from the year 1850. It is a gift from my eldest son who herewith solved a youth-frustration for me. At one time I lost all my marbles in an attempt to gather such a wonderful marble-with-a-horse..... Then I lost the game but now I have one anyhow!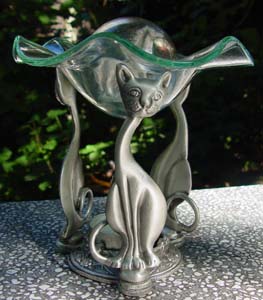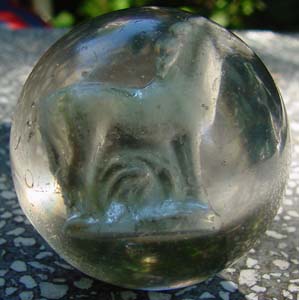 Our latest gain! This lady is called 'Sassy', a sister of 'Sasha' and also manufactured by 'Country Artists'. It is applicably called:
'A Breed Apart'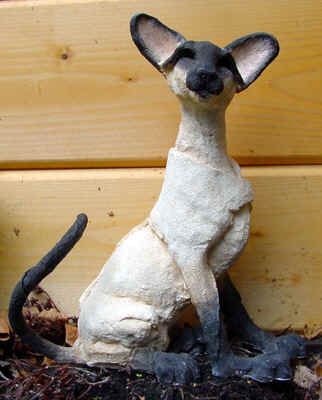 At the show in Haarlem, 18 January 2004, we bought these 'love cats'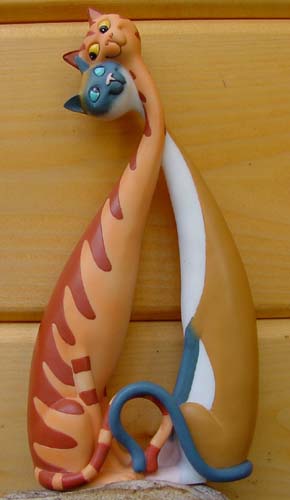 At the National Cat Show, Londen there are many stands selling all kind of stuff for charity. With one of these stands I bought this Siamese, simply because I liked him very much. But........... I don't have a clue which purpose it serves. Why are these holes in his body? It is not a candle .... but what actually is it?

If anybody knows, please send us an e-mail!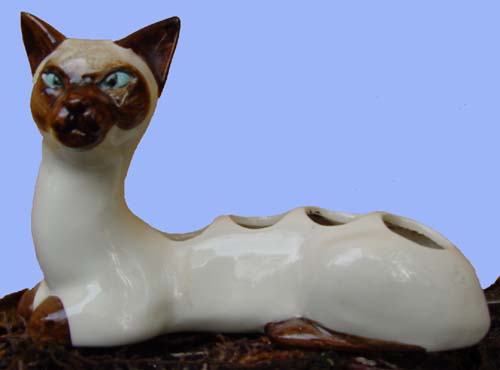 Renate Eulitz wrote to us:
dies ist eine sogenannte "Küchenkatze" in die Löcher steckt man Kochlöffel, Quirle etc..
Die Katze steht direkt neben dem Herd.
Bertha Jellema wrote to us later:

It is a kind of fragrance cat. When you put water in it with some odorous liquid and then place it on a warm stove the room will be filled with a nice smell..
We think this is the right explanation!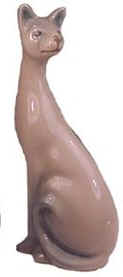 This Franklin Mint Siamese is part of our collection too.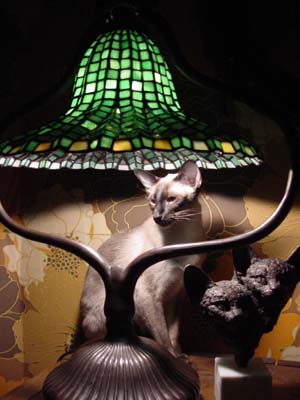 which one is the real figurine.....??

Nanda Alstede