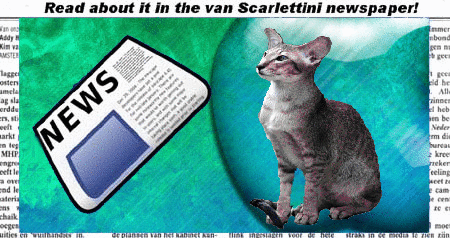 \

Jane & Jodie van Scarlettini left for their new owner
Marianne Louter, Dordrecht
on 27 January 2022


Jessie & Jumanji van Scarlettini left for their new owners
Sabine & Jelle Gerritsen, Arnhem
on 22 January 2022

Regretfully Sabine had to stay home due to a positiv corona test
and so we handed the kittens over to Jelle
in a corona proof way ...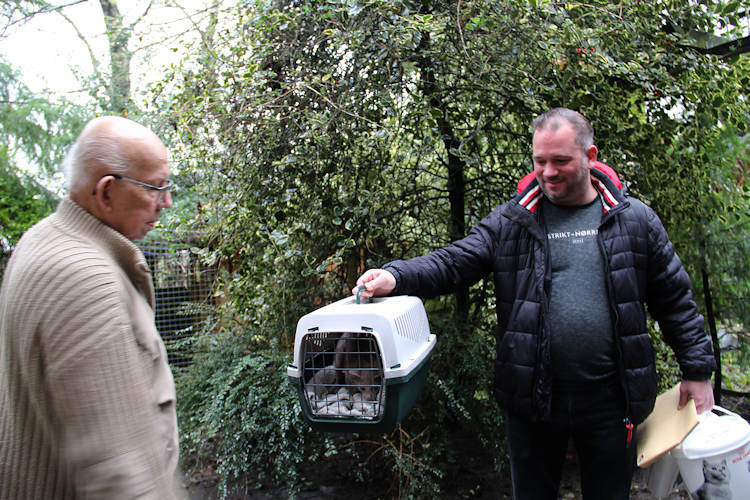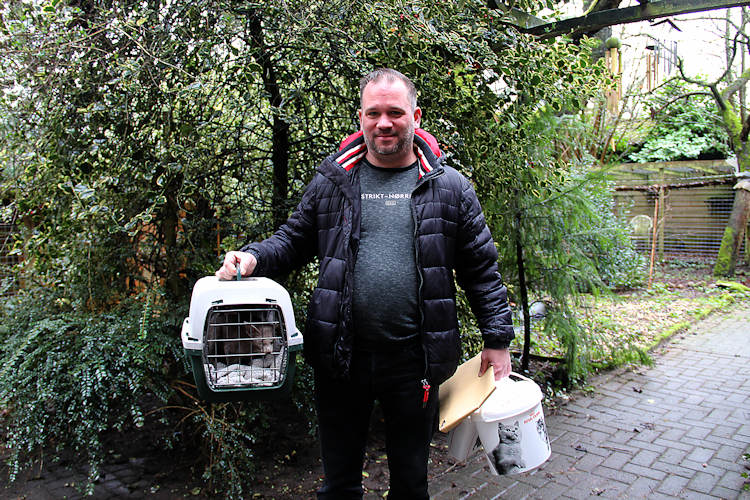 New discovery offers hope for the development of a
treatment against FIP - click the image below to read the article


Website concerning recognition of White Orientals
click the banner below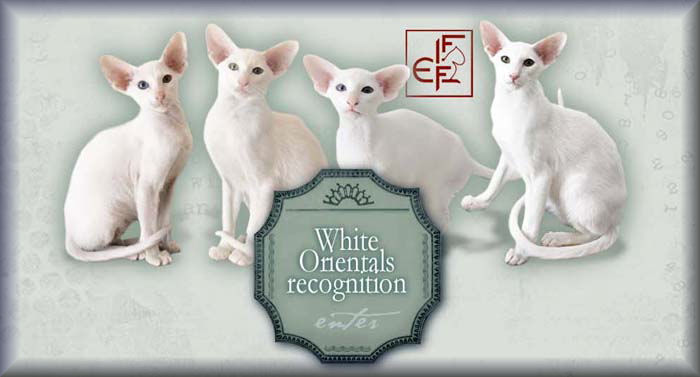 The Royal Canin advertisement with our contribution:


Old times revive .... Pleinpop The Hague 1989. 20 years old son Lars (keyboard player)
Heroes For Sale - 'Time will heal'




biological catlitter from Sweden
The

of Columbus!
We are very enthusiastic about it and we will gradually replace our litter boxes by these boxes!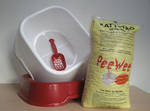 for more info: click the picture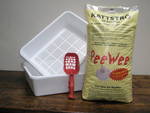 look at the video below


Take a look live in 8 bird nests- click the banner



Nanda Alstede