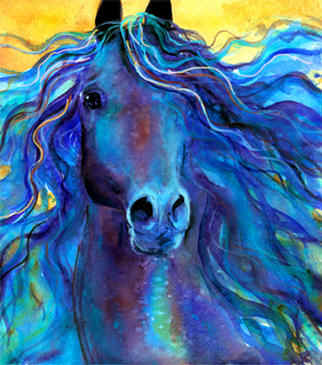 03.06.1978 - 17.01.2010
KWPN-er (Koninklijk Nederlands Paardenstamboek)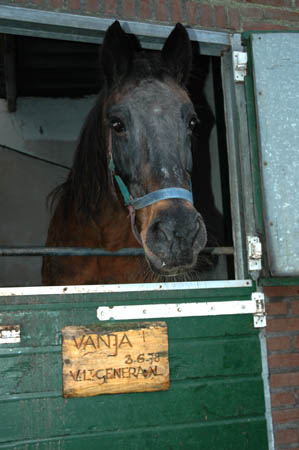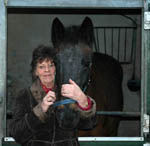 25 July 2009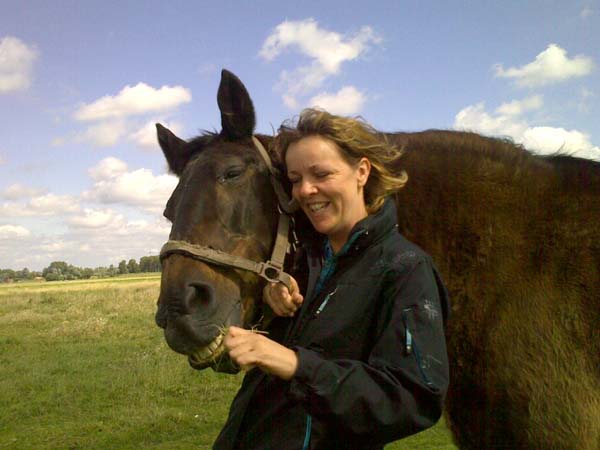 3 June 2009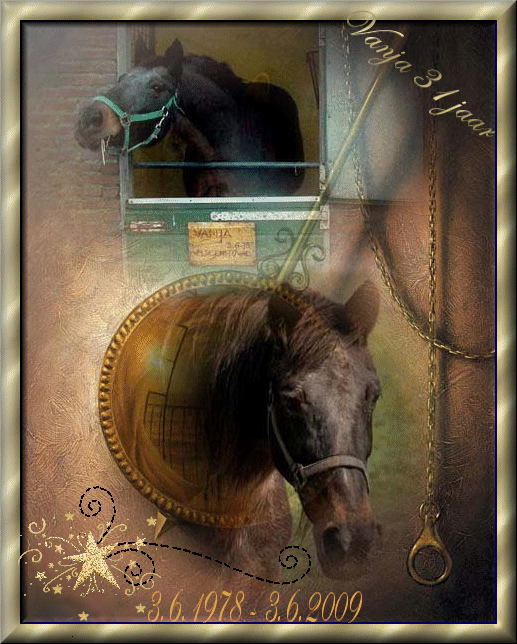 03 June 2008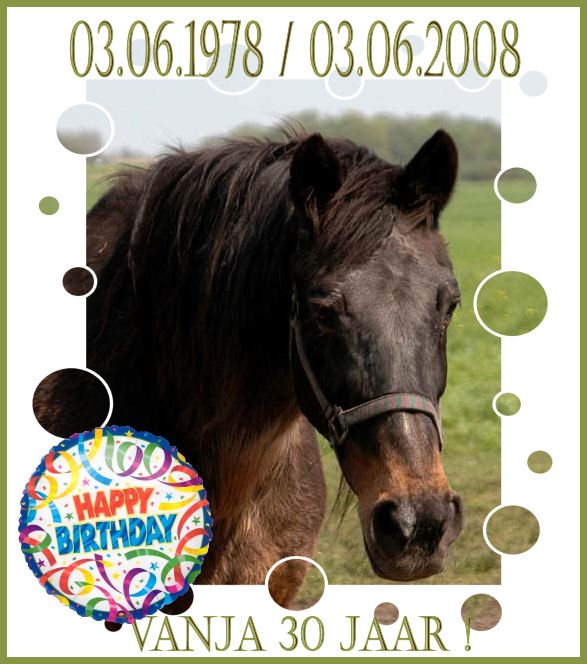 4 May 2008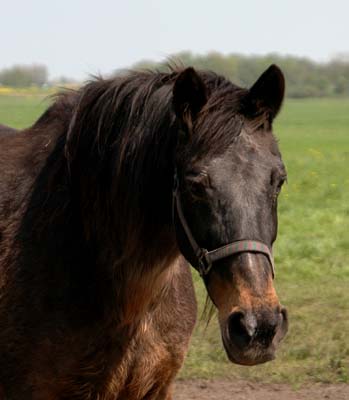 almost 30 years old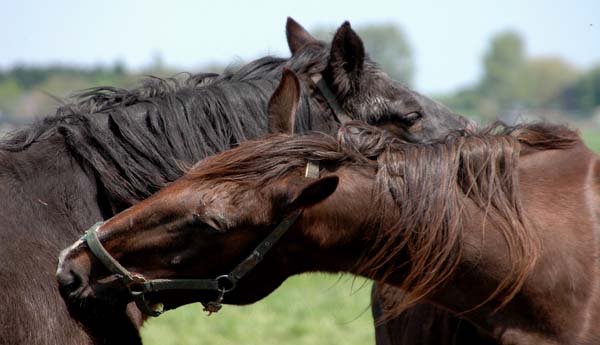 14 October 2007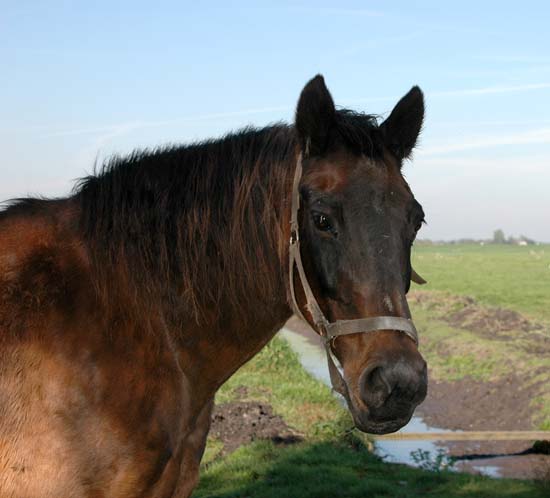 29 years old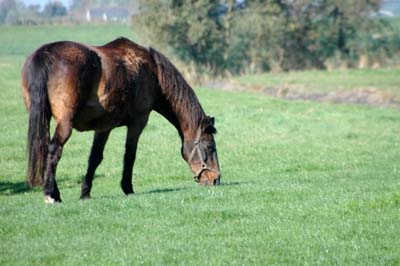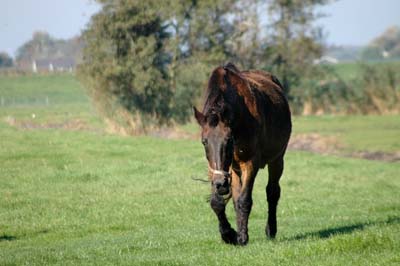 We bought Vanja (pedigree name 'Utopia') when she was 3 years old and, so called, 'green' (not ridden). We tought her everything ourselves and she became M-dressage and M-jumping.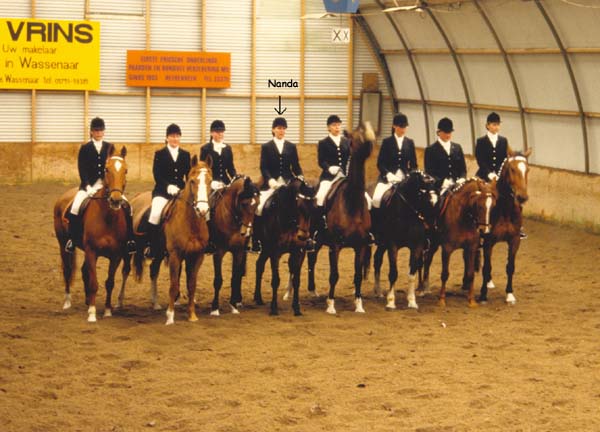 Especially cross country she liked most! She won a lot of prices, most of these with my daughter Edith, who was the one doing competitions. Now, 27 years old, she has retired and she lives on a farm for old horses, Stompwijk. She now lives the life which is natural for horses: in a herd together with other old horses and from May until October she is at grass.
During winter she has a large outside-box overviewing the fields.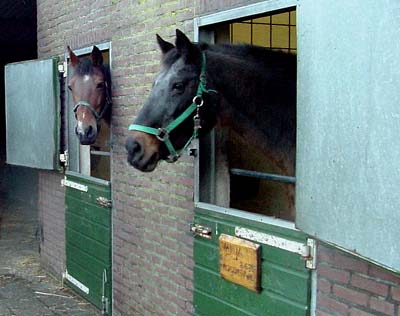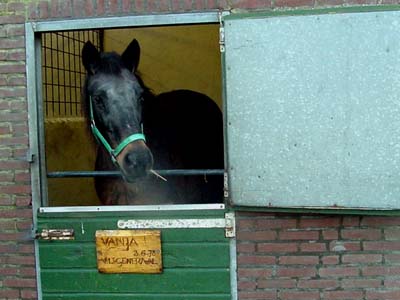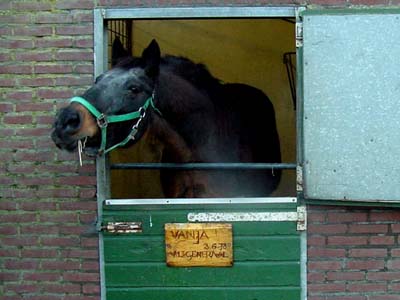 Vanja is a daughter of the stallion Luitenant General, which is the son of the English thoroughbred Cartoonist.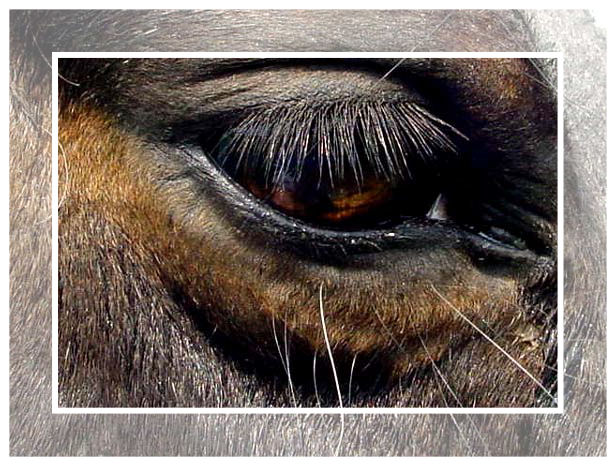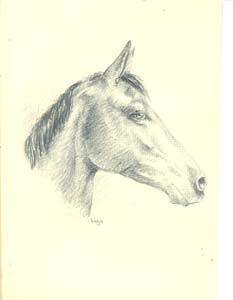 Vanja
drawing: Carla van der Marel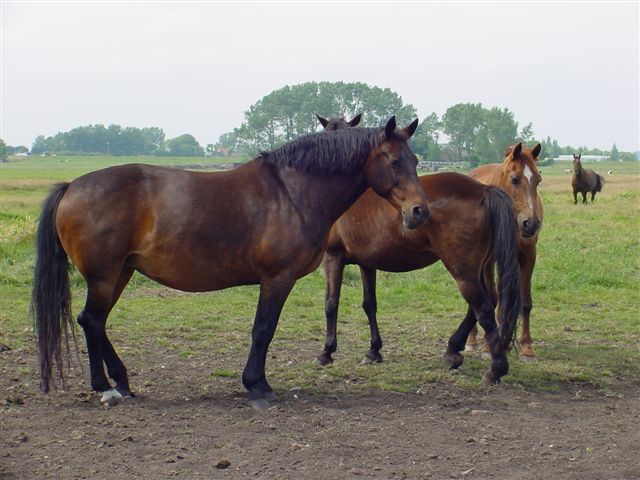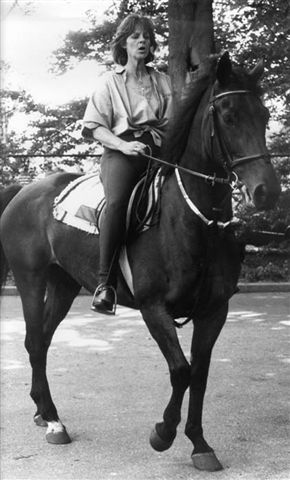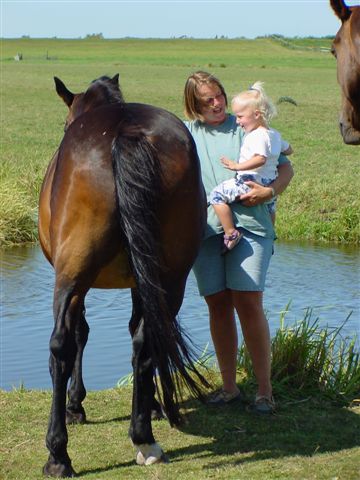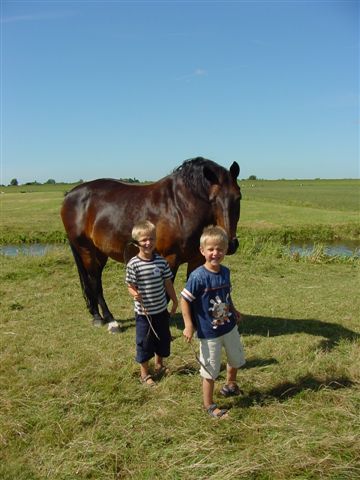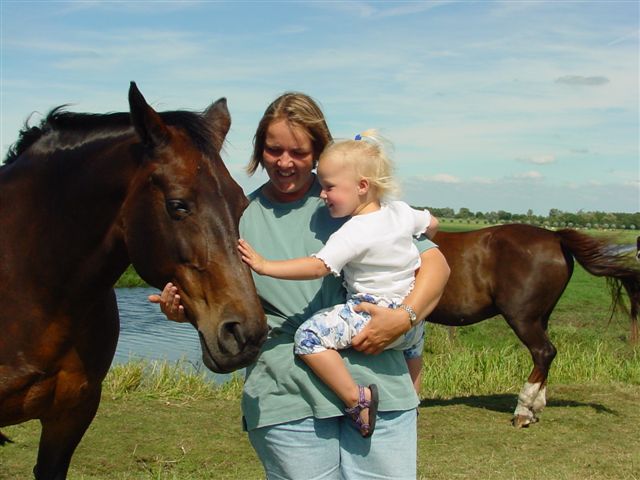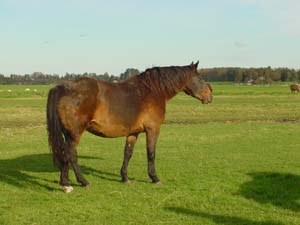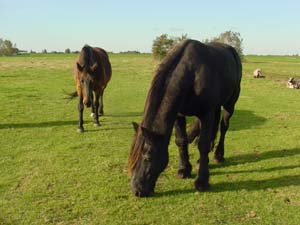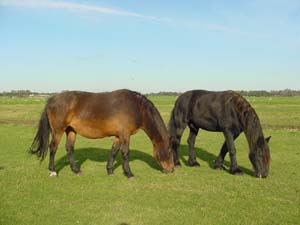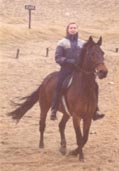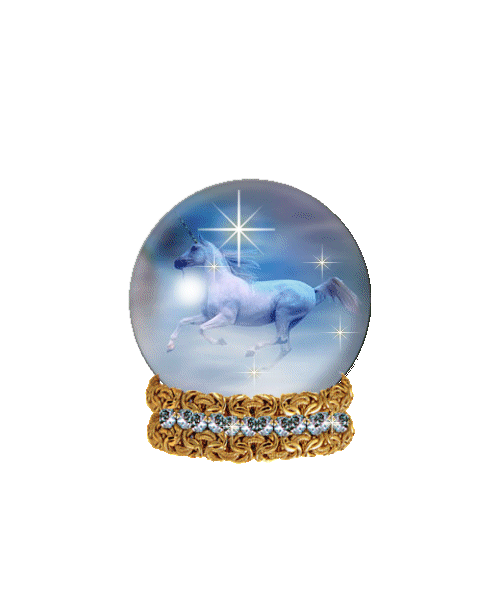 click the legs and/or back side of the horse

Nanda Alstede