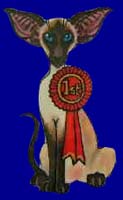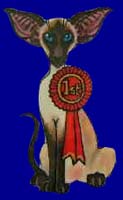 13 December 2009 - Mundikat Christmas show - Groningen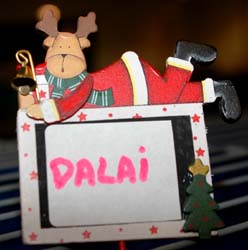 Dalai von Kadir Shahla - CAC - nom. BIS

- Best in Show

-
Best Adult

judge: Marianne Kuipers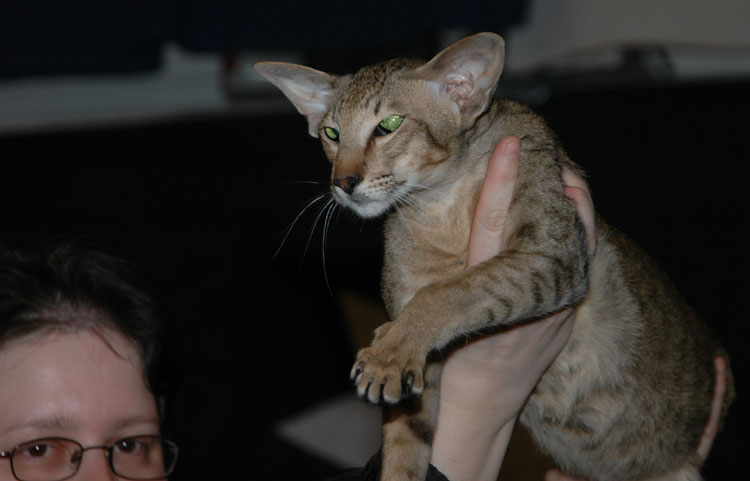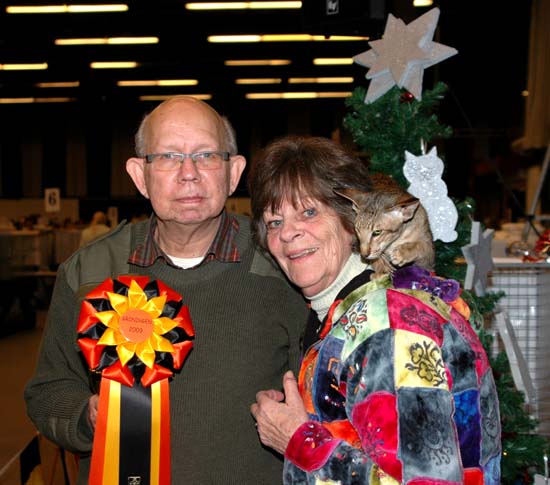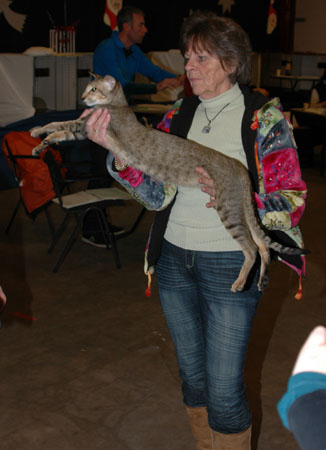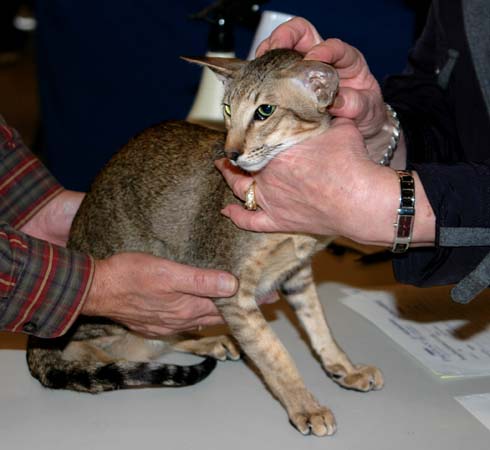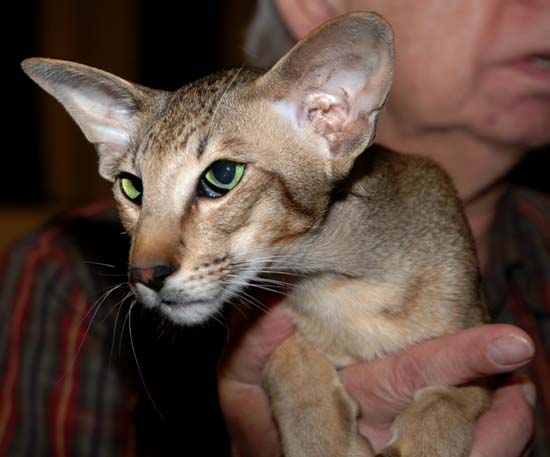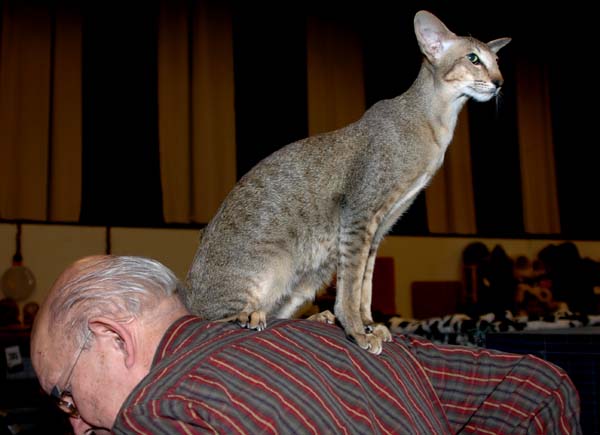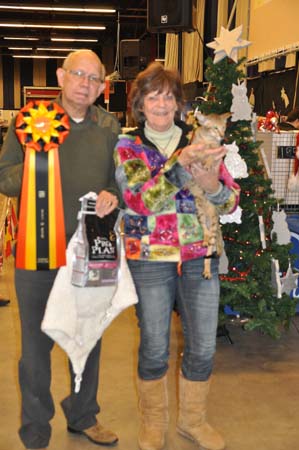 (photo: Liesbeth Steen-Roos)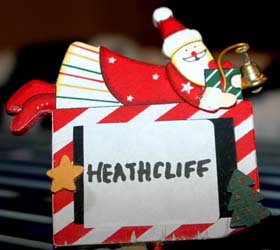 IC Heathcliff A*Oriental Child - CAGCIB
judge: Martin Kabina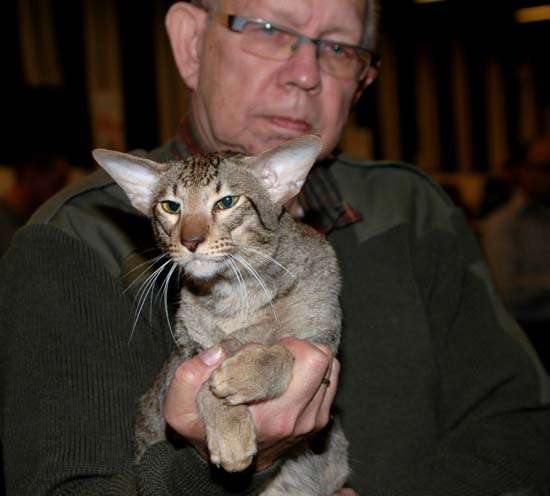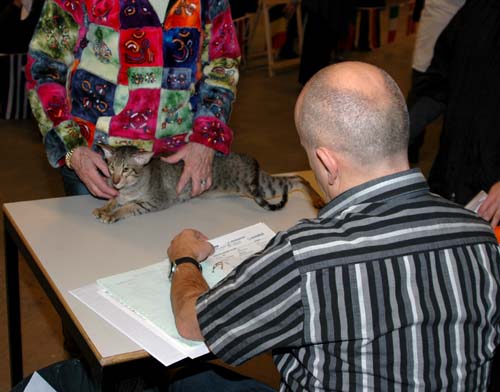 18 October 2009 - Mundikat show - Gorredijk

Heathcliff A*Oriental Child - CACIB
Heathcliff now is International Champion
judge: Sara Ojaniemi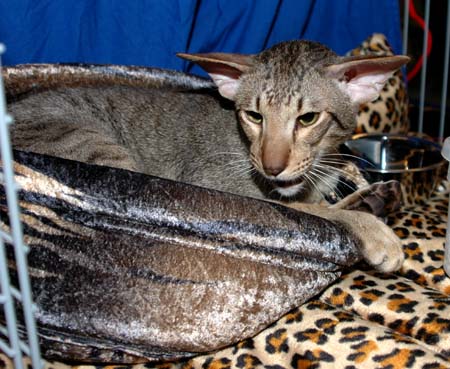 Dalai von Kadir Shahla - CAC
judge: Gianfranco Mantovani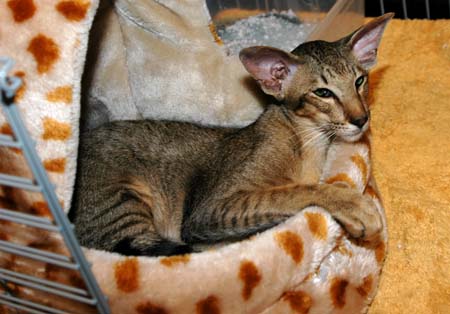 Quincy van Scarlettini - coat pattern changed into OSH c 03 24
judge: Sara Ojaniemi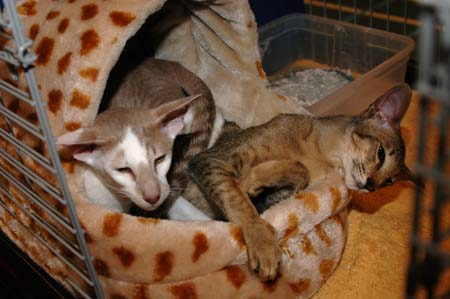 20 June 2009 - 1.DEKZV show - Langenberg, Germany

Heathcliff A*Oriental Child - CACIB - nom. BIS

- BIS

- BOB3

judge: dr Svetlana Stoliarova


Results virtual cat show

Dalai von Kadir Shahla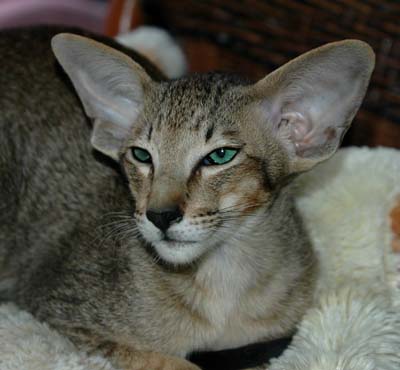 Click the images of the rings to go to the Australian website

to see all of Dalai's Awards

Ring

Judge

Results

Awards

Rod U'Ren
FCCVic (CCCA) Vic Australia

1st Top Ten Kittens

Best Oriental Male Kitten

Yvonne Lakeland
NSWCFA (CCCA) NSW Australia

1st Top Ten Kittens

Best Oriental Male Kitten

Jill Henderson
GCCFVic (CCCA) Vic Australia

2nd Top Ten Kittens

Best Oriental Male Kitten

Tracy Appleby
CAV (ACF)Vic Australia

3rd Top Ten Kittens

Best Oriental Male Kitten

Maureen Norberry
NSWCFA (CCCA) NSW Australia

4th Top Ten Kittens

Best Oriental Male Kitten

Margaret Robertson
FASA South Australia

1st Top Ten Kittens

Best Oriental Male Kitten

David Scadden
NZCF All Breeds Judge. New Zealand

1st Top Ten Kittens

Best Oriental Male Kitten




John Lamprecht
SACC South Africa

4th Top Ten Kittens

Best Oriental Male Kitten

Margaret Osler
FCCVic (CCCA) Vic Australia

1st Top Ten Kittens

Best Oriental Male Kitten

Jo-Anne Frank
GCSA (ACF) SA Australia

1st Top Ten Kittens

Best Oriental Male Kitten

Best in Group

Barb Darwen
FCCQ (ACF) QLD Australia

9th Top Ten Kittens

Best Oriental Male Kitten

Ann Gregory
GCCF United Kingdom

3rd Top Ten Kittens

Best Oriental Male Kitten
All proceeds of this show are in favour of the victims of the bushfires. This was an initiative of the Australian catfancy.



19 April 2009 - show in Sweden

Gaia van Scarlettini - CAC - nom. BIS
judge: Kristina Rautio
Gaia is CHAMPION now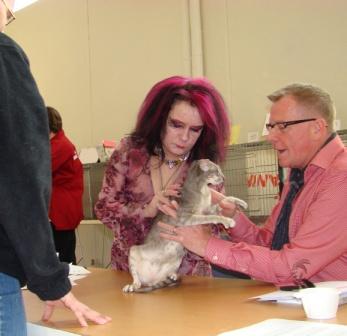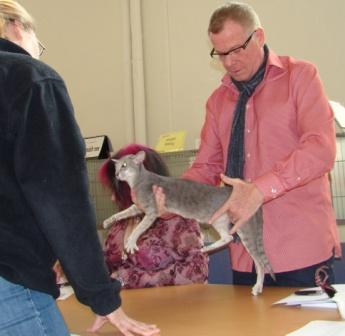 Congratulations Maria Madsen!


13 April 2009 - Mundikat show - Arnhem

for pictures of the bicolour-group


Heathcliff A*Oriental Child - CACIB
judge: Ad de Bruijn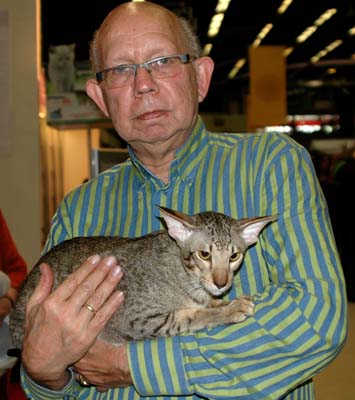 Kattilan Rangy Lil - CAC
judge: Ad de Bruijn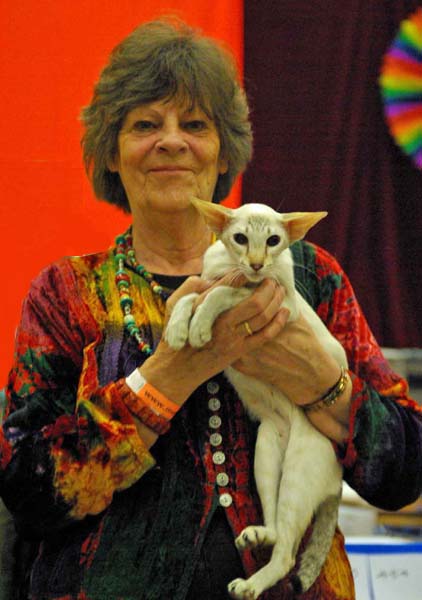 (photo: Uli Eulitz)
Lily is CHAMPION now
we will not show her anymore as she doesn't really like it.



15 March 2009 - Felikat show - Zwolle

Heathcliff A*Oriental Child - CAC - nom. Best in Show

judge: Waltraut Sattler
Heathcliff is CHAMPION now


Mohana van Scarlettini - CAC
judge: Henry Hornell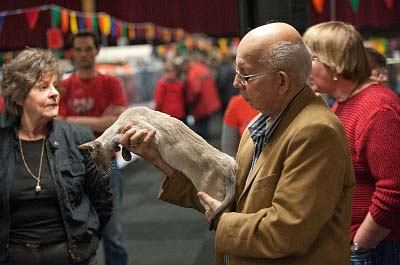 (photo: Poezels)





11 January 2009 - 1.DEKZV show - Bielefeld, Germany

Heathcliff A*Oriental Child - CAC
judge: Jean Pierre Rossi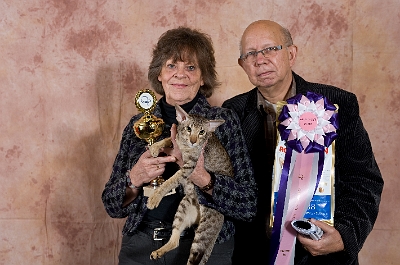 Groningen 2008