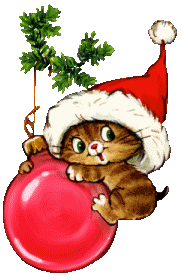 24.03.2009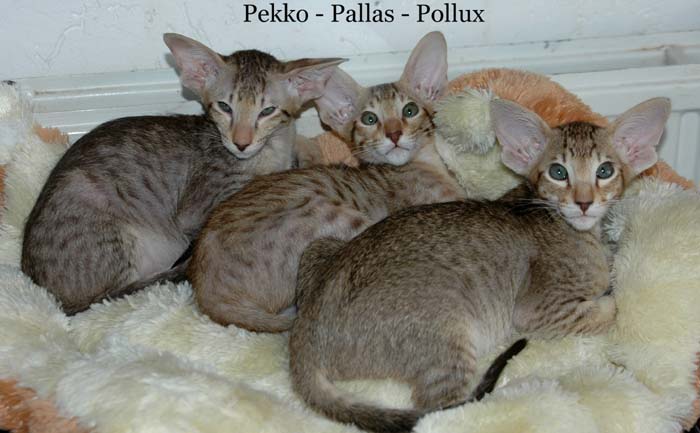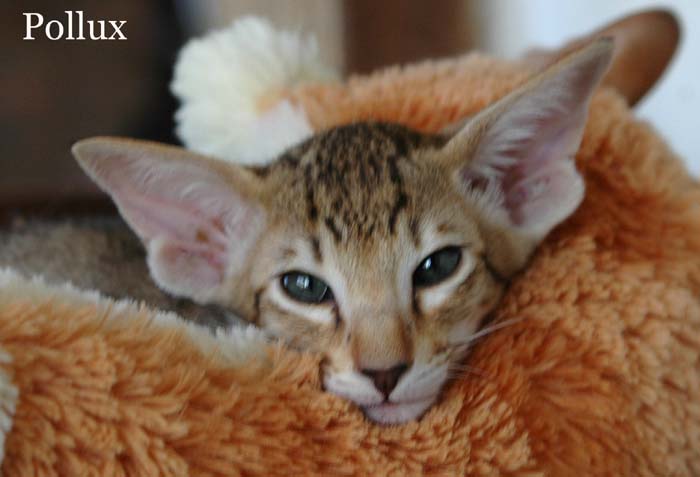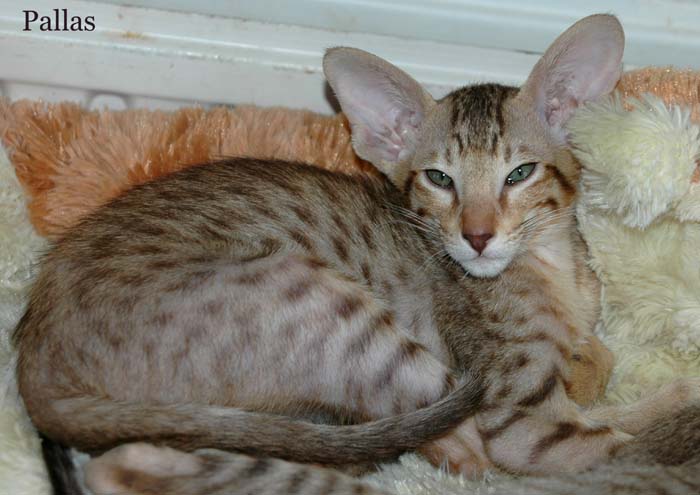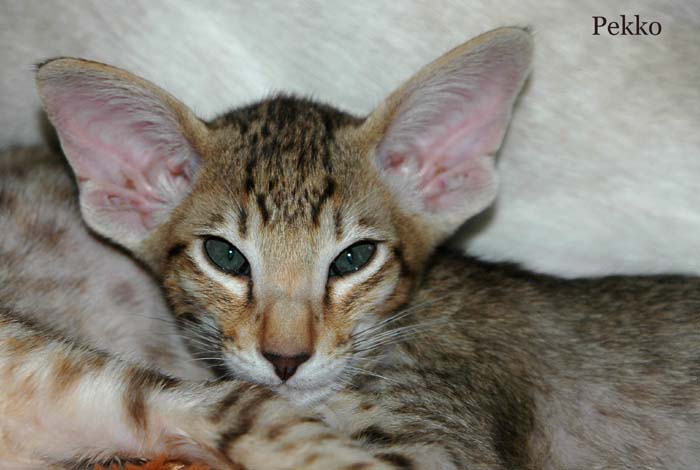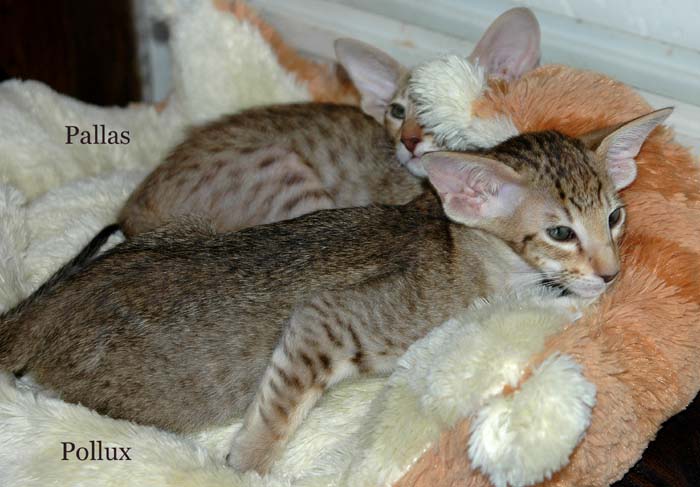 23.03.2009
vaccination Day!
bij onze dierenarts Natasja van den Berg -- at our vet Natasja van den Berg
'Ja! Ze zitten er!' - - 'Yes! They're there! '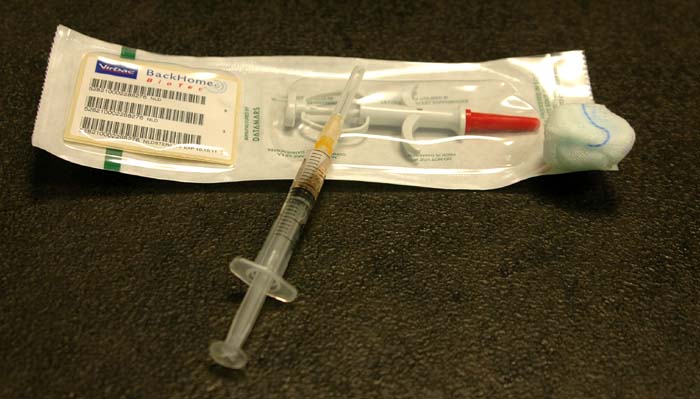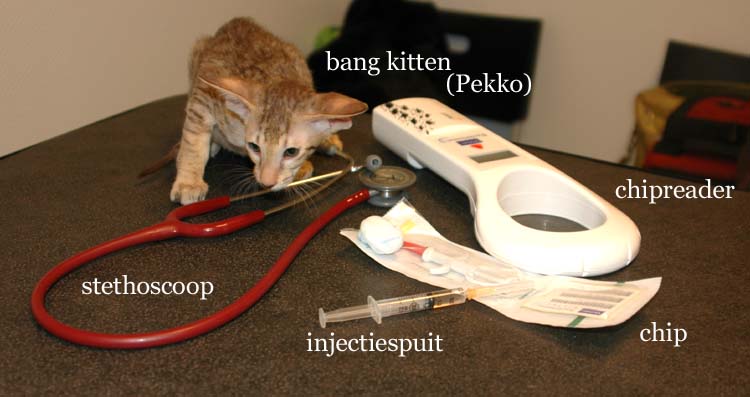 wat men zoal nodig heeft ........ what is needed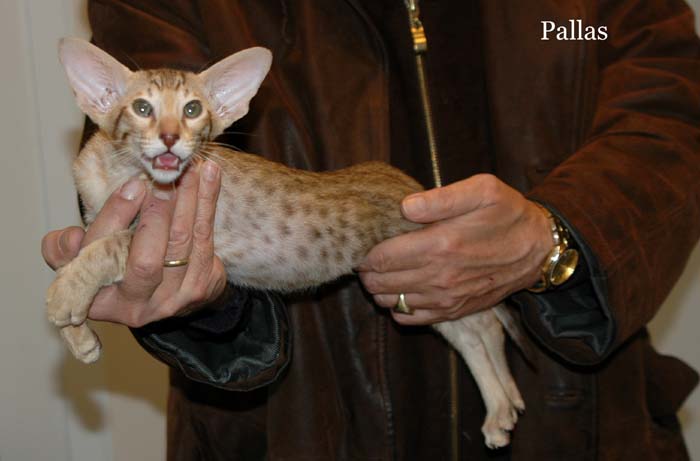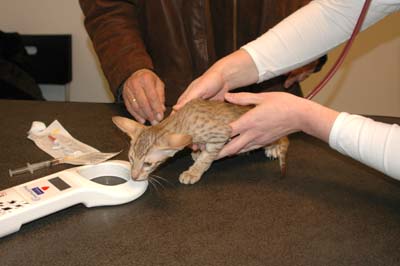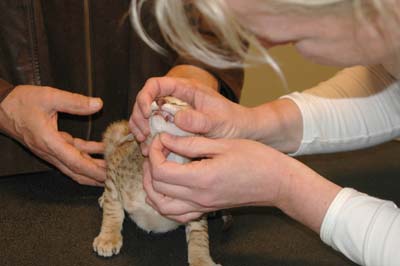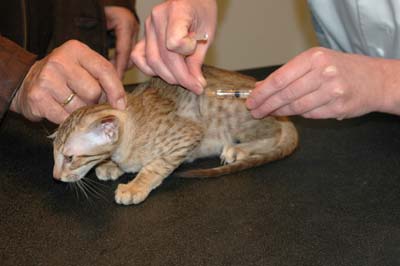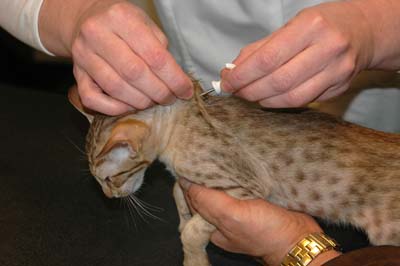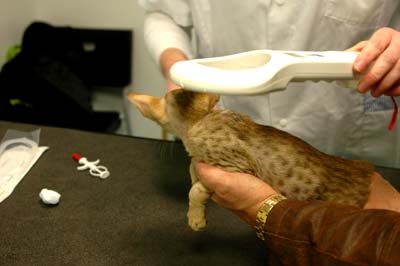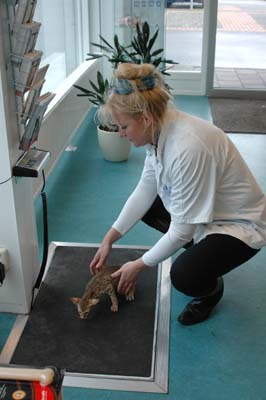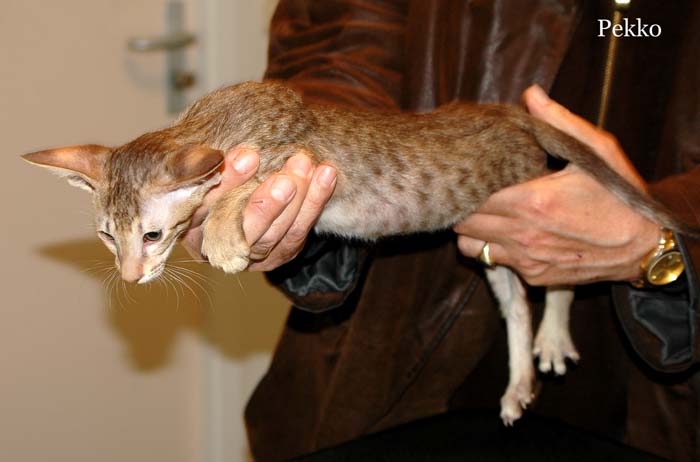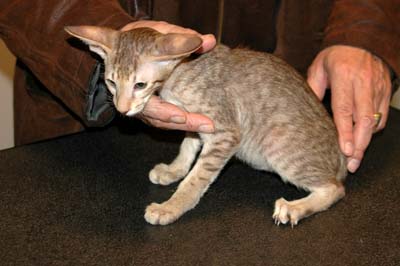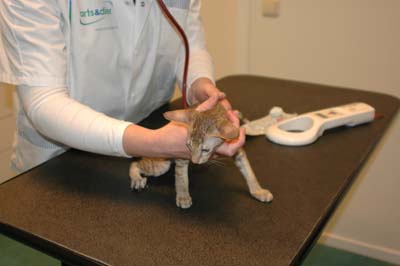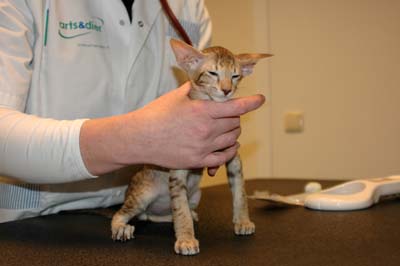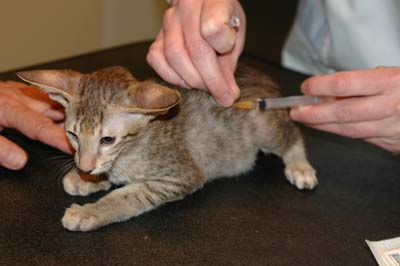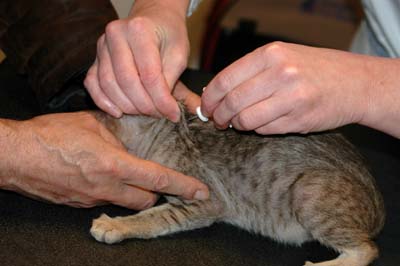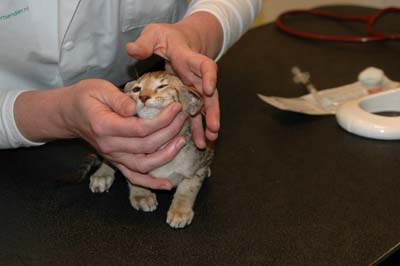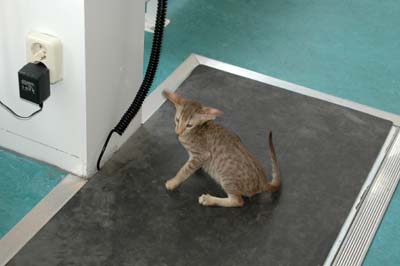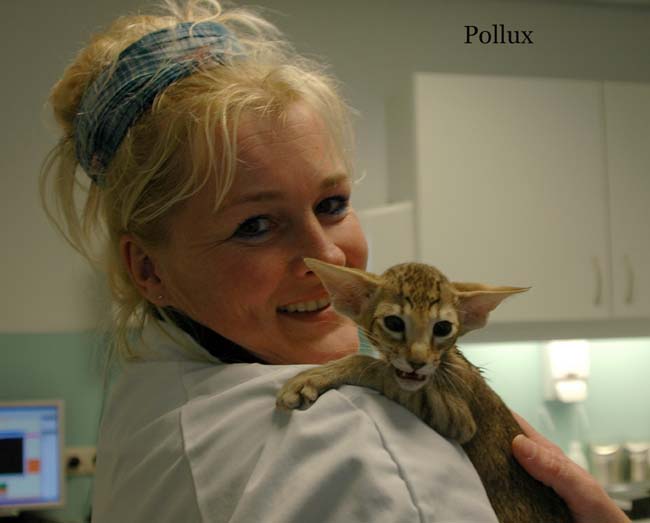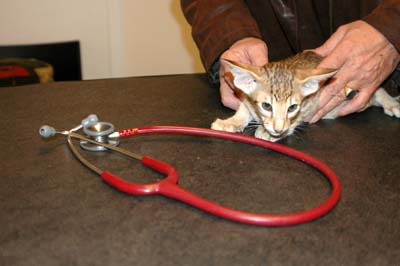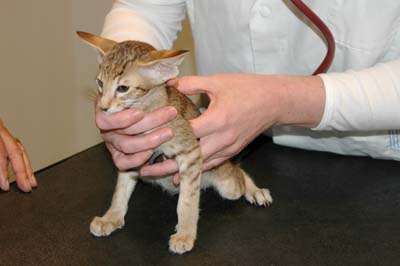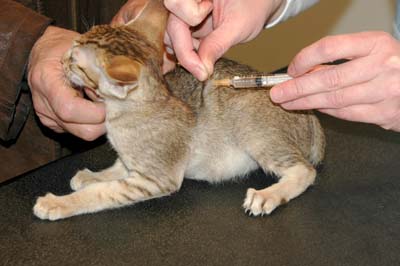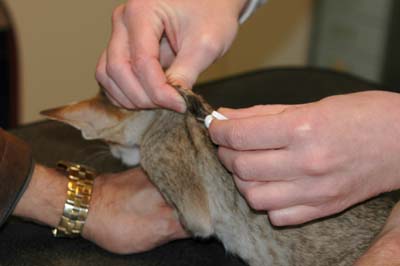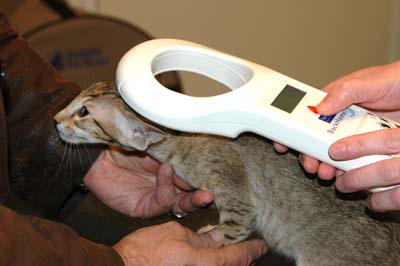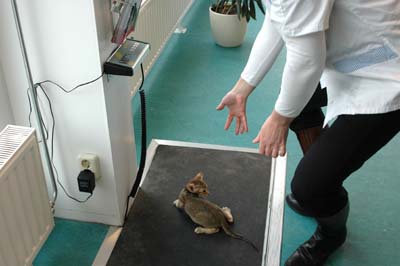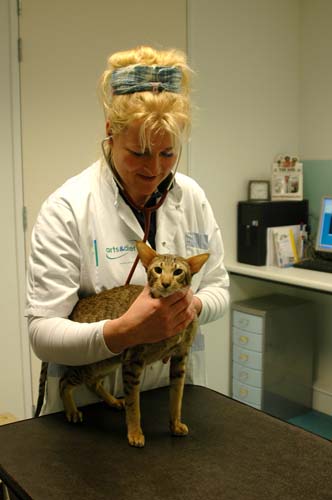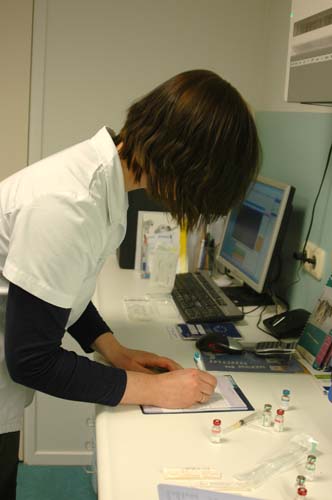 Pappa Heathcliff moest ook ingeŽnt worden en assistente Marjolein vulde de paspoorten in.
Daddy Heathcliff also needed a vaccination and assistent Marjolein filled out the passports.

21.03.2009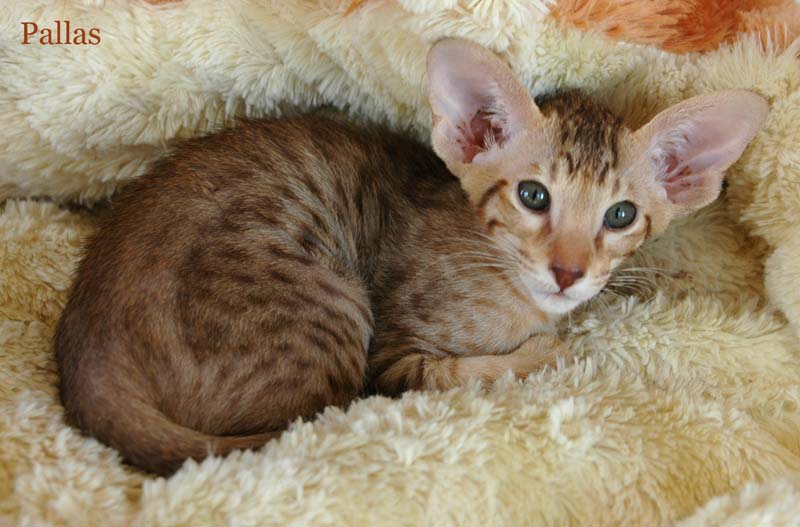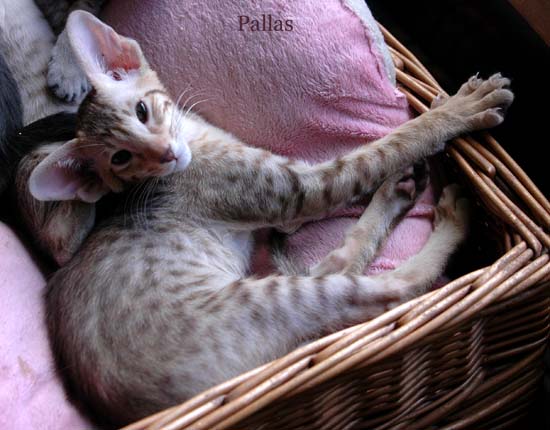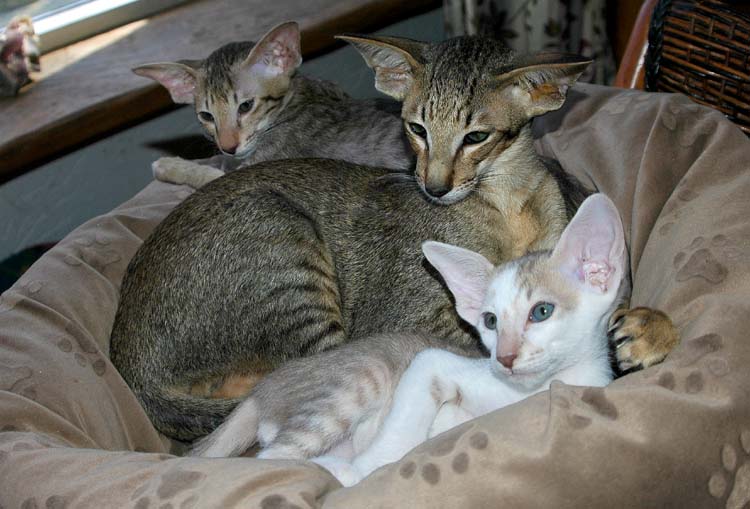 Pekko - Dalai - Quincy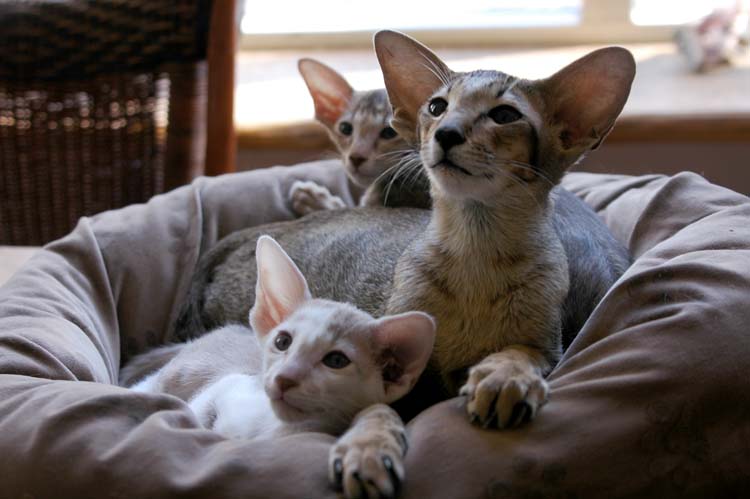 17.03.2009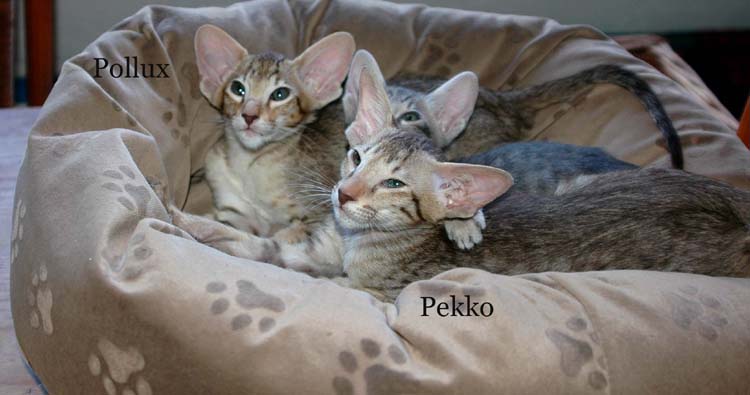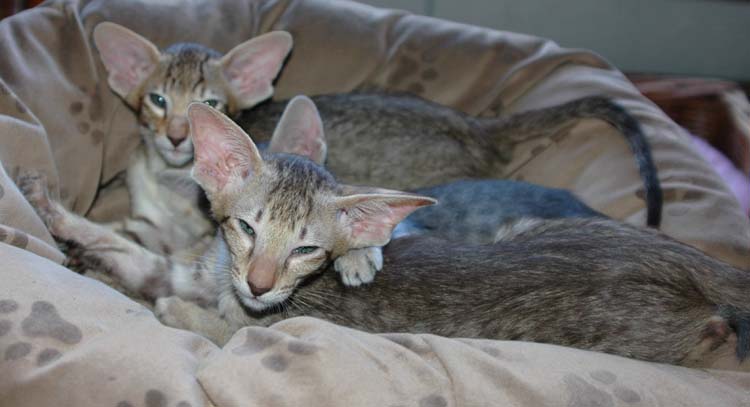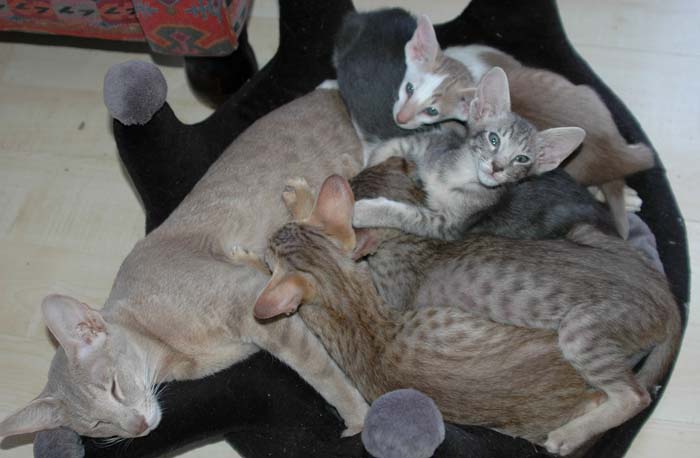 Verkeerde moeder! ~~ Wrong mother! (Pallas & Pekko)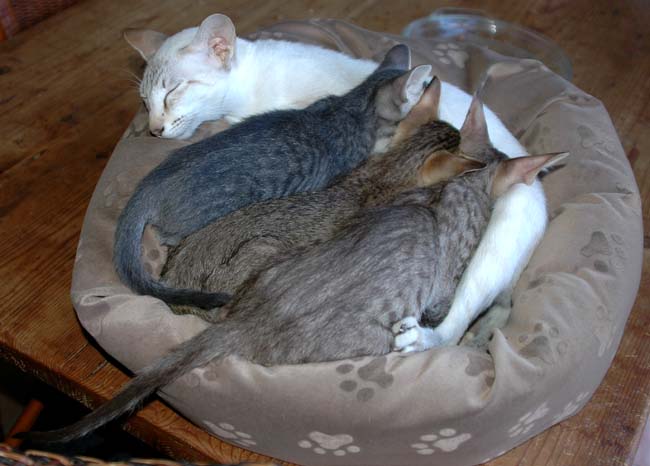 De juiste moeder (voor twee van hen - Quanna - links - hoort bij Cinderella) ~~ The right mother (for two of them. Quanna - on the left - belongs to Cinderella)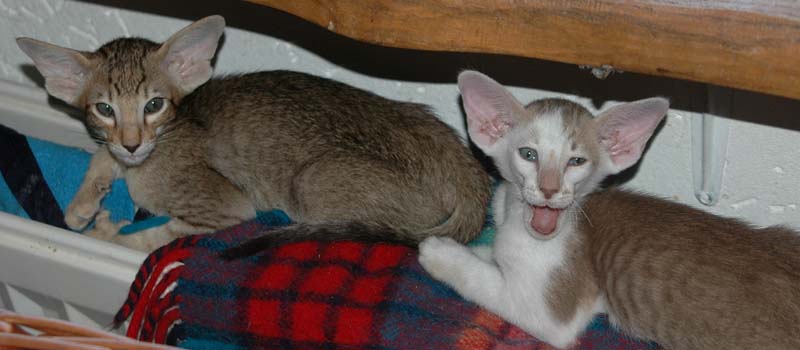 Pollux & Quincy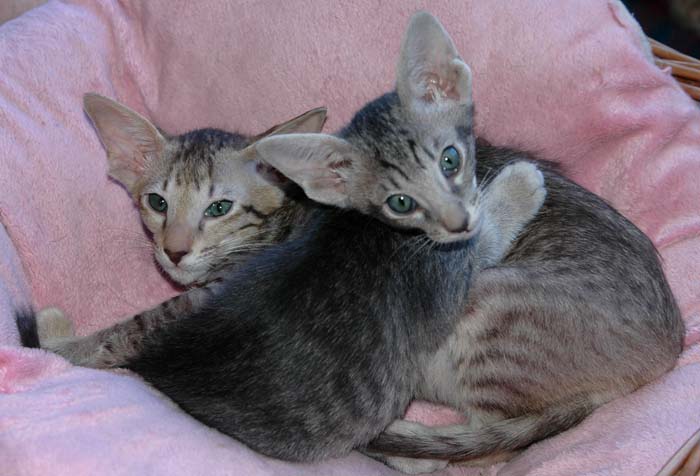 Pekko & Quanna

10.03.2009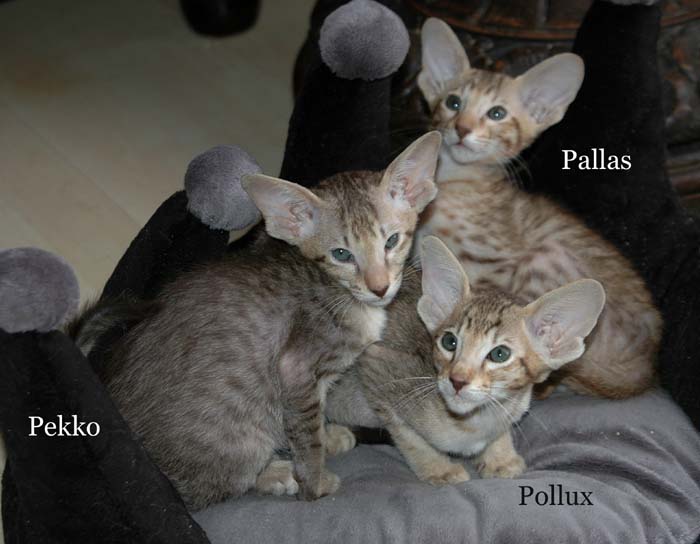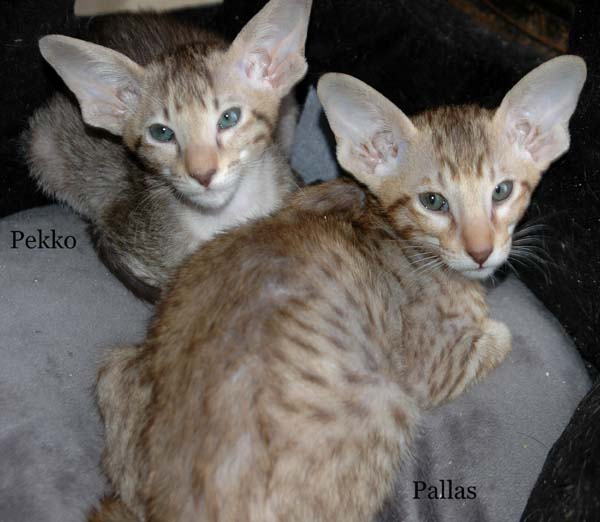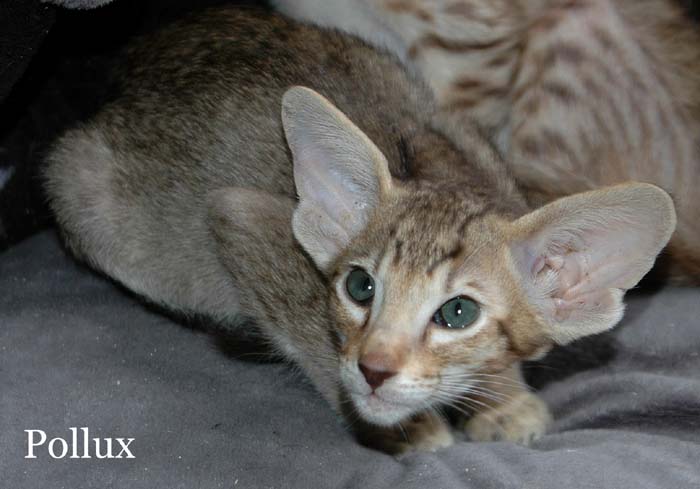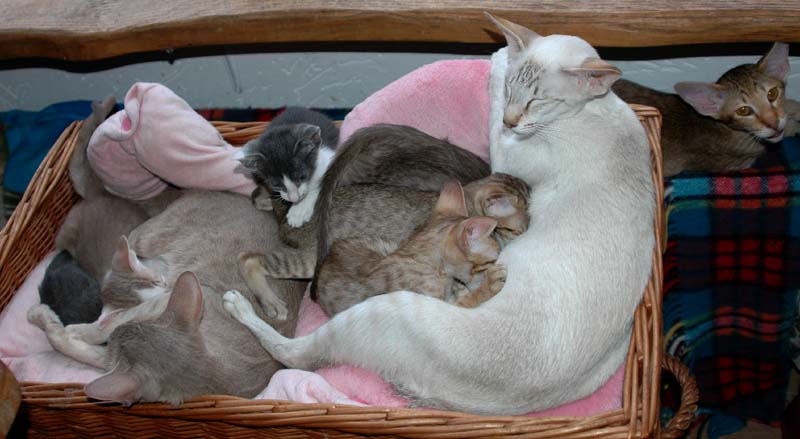 2 moeders met hun kroost ~~ 2 mothers with their kids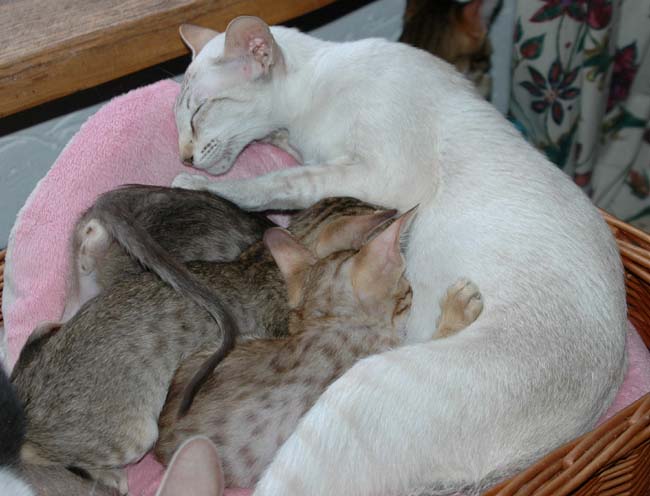 03.03.2009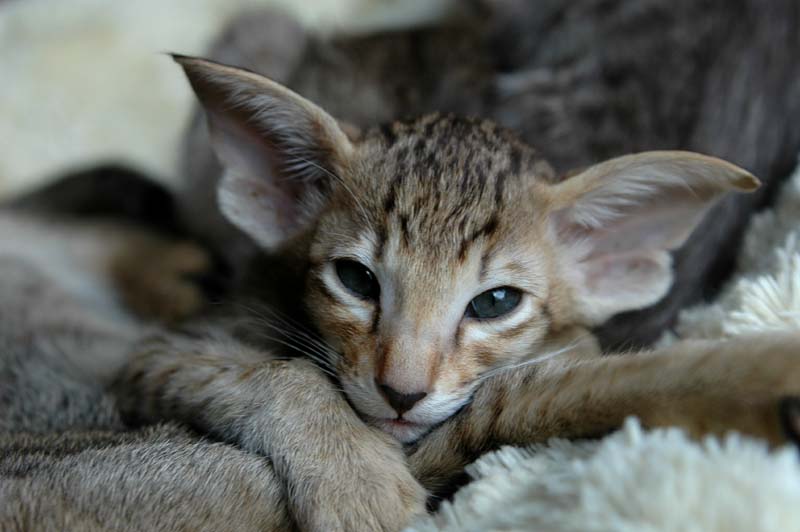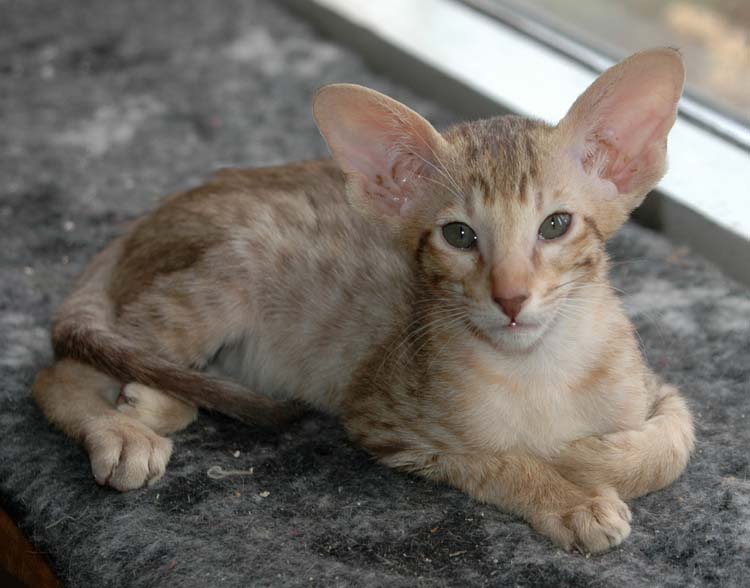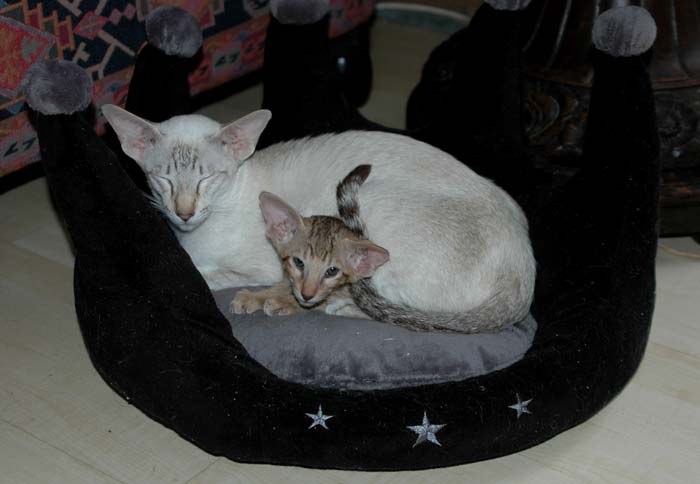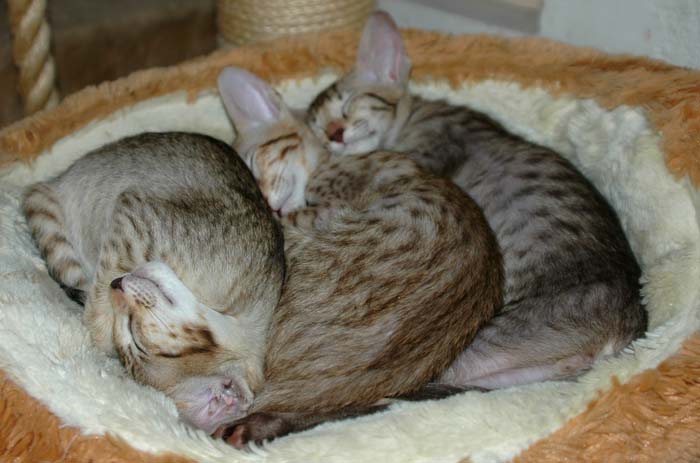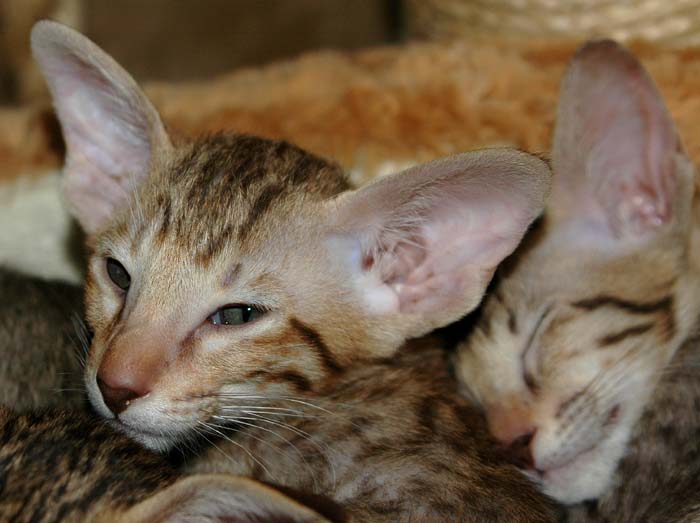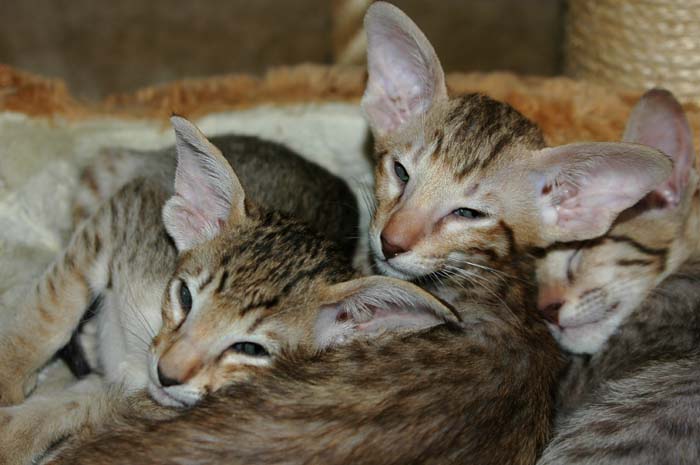 26.02.2009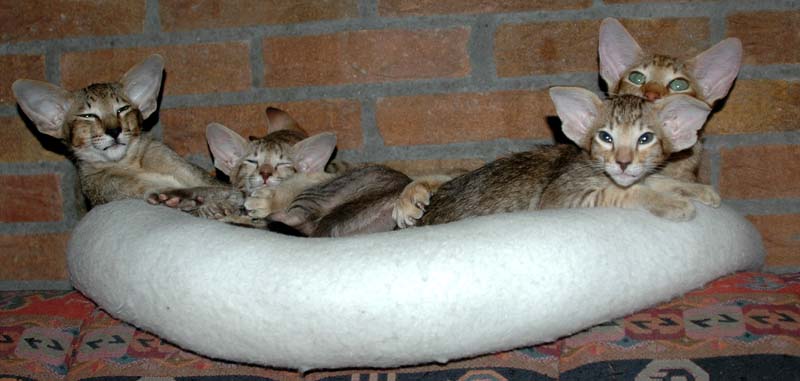 l.t.r.: Dalai, Pekko, Pollux, Nyyrikki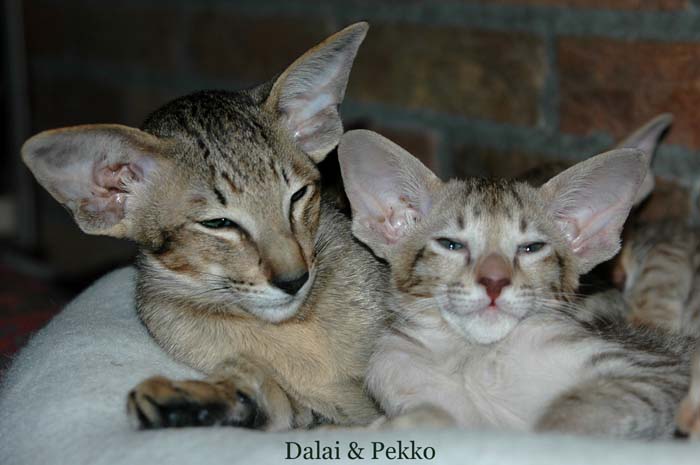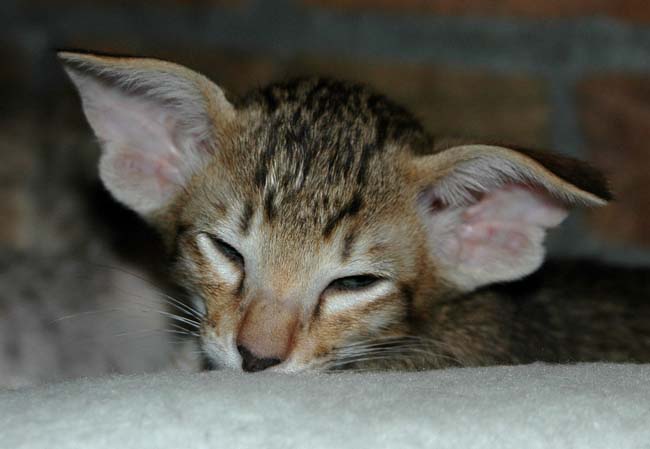 Pollux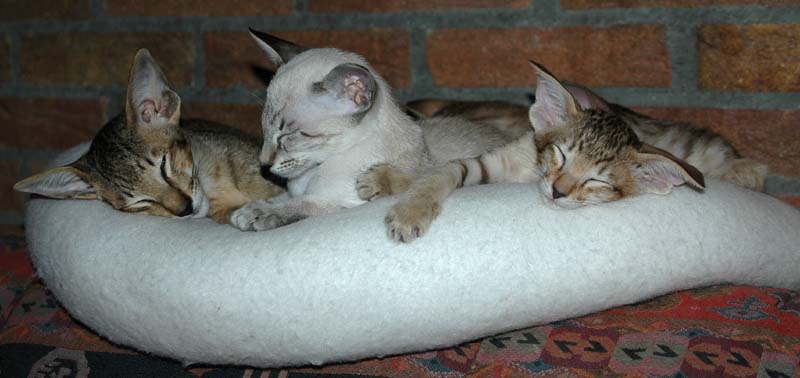 Dalai, Ourania, Pollux

24.02.2009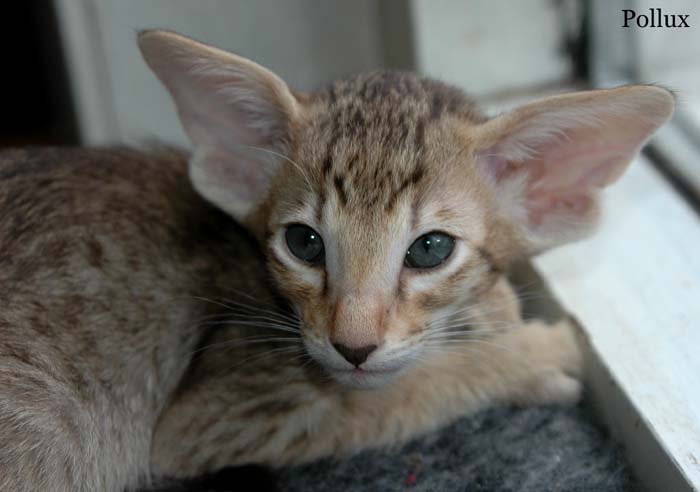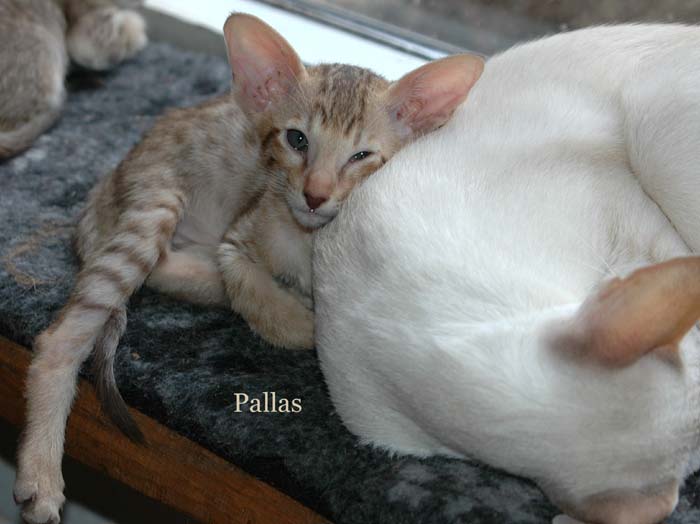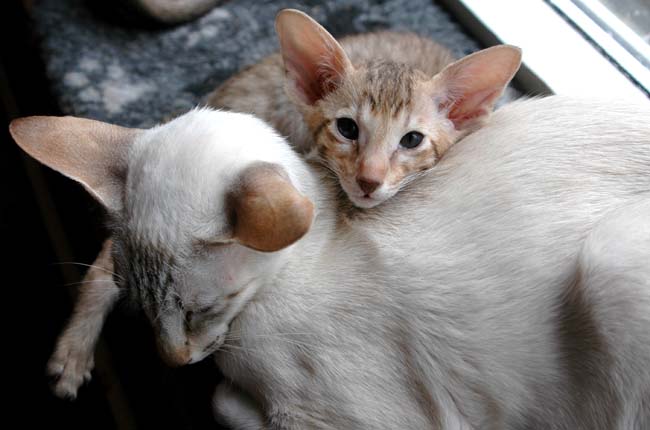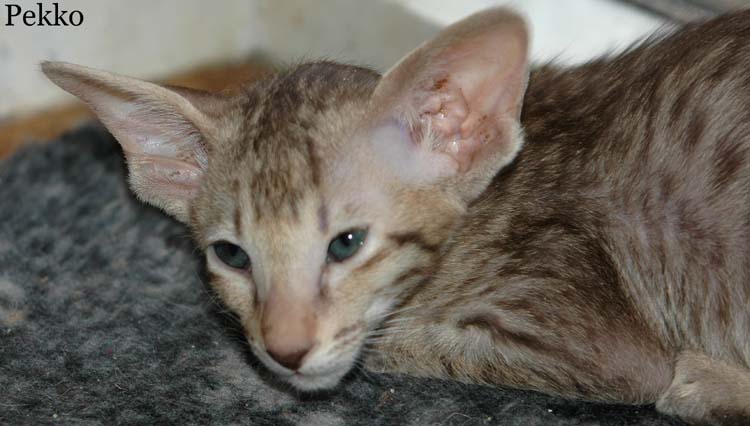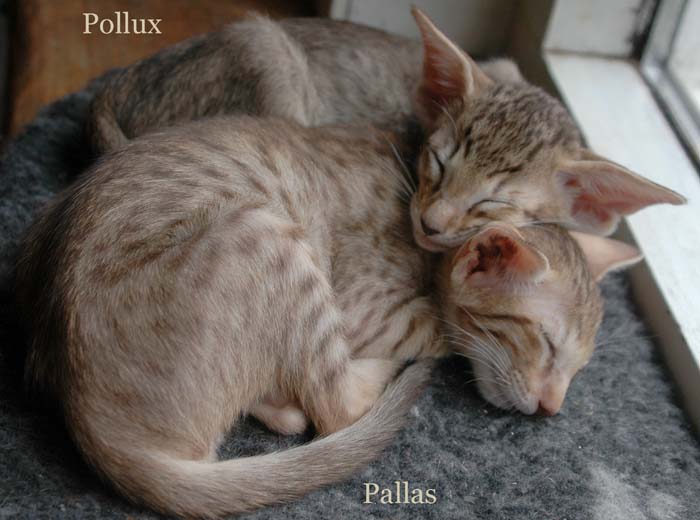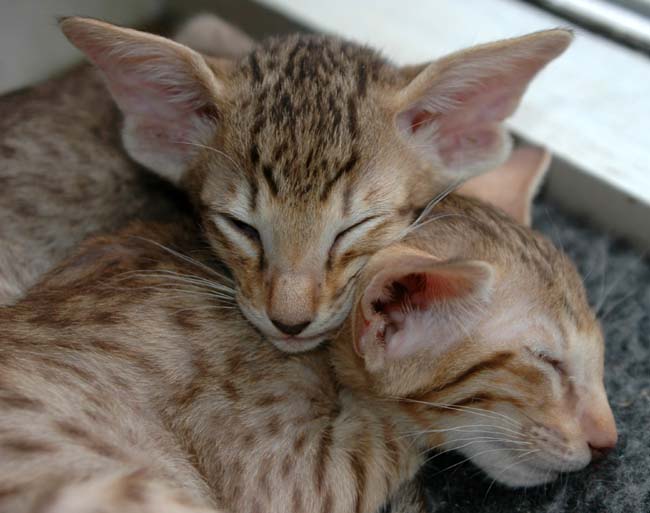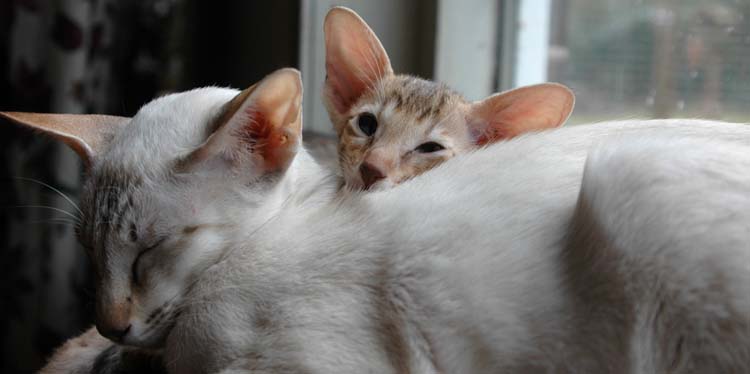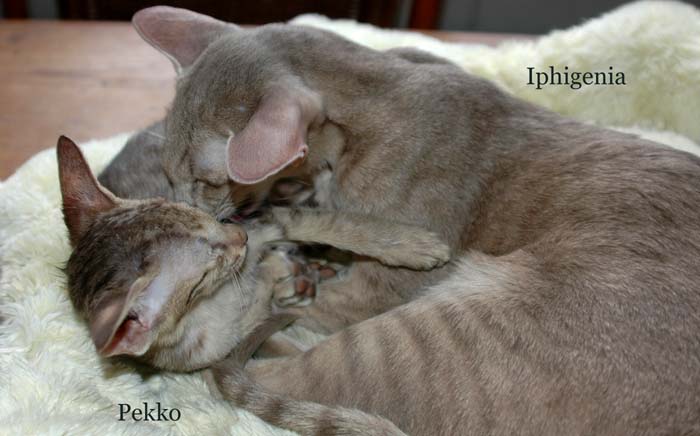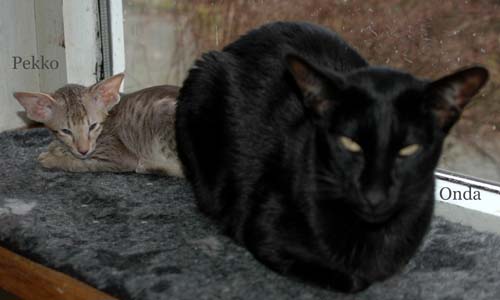 21.02.2009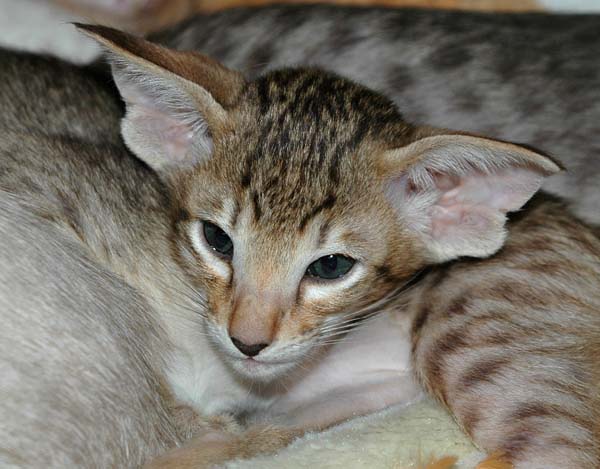 Pollux

17.02.2009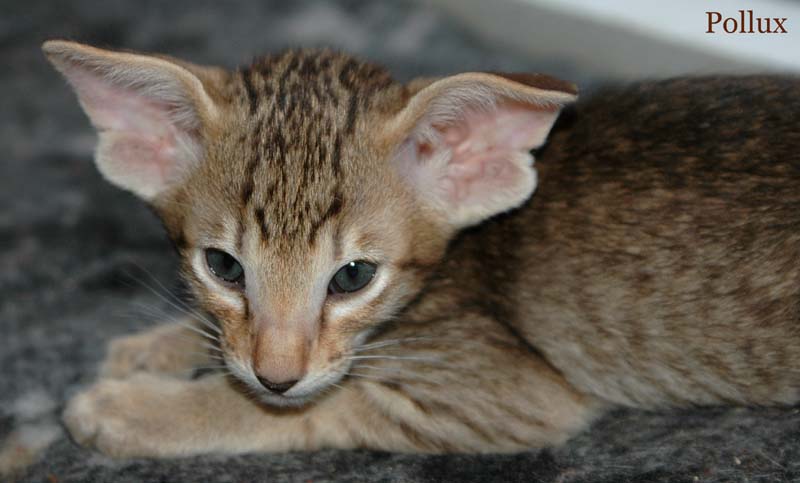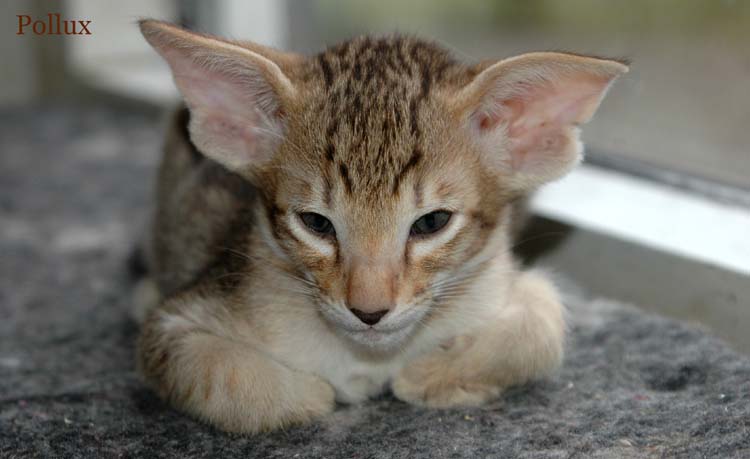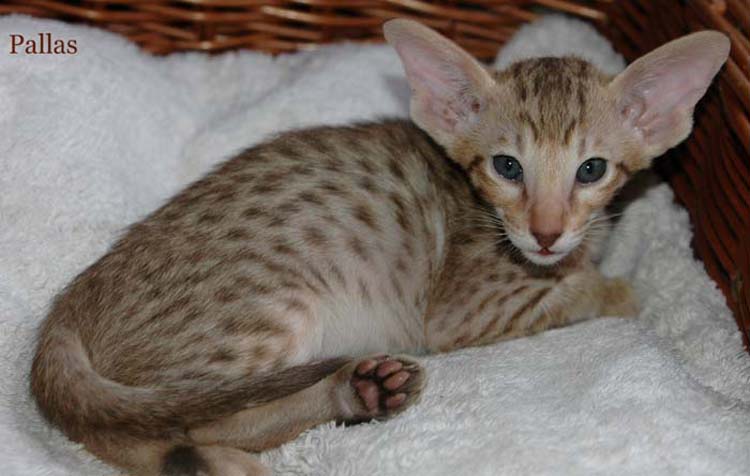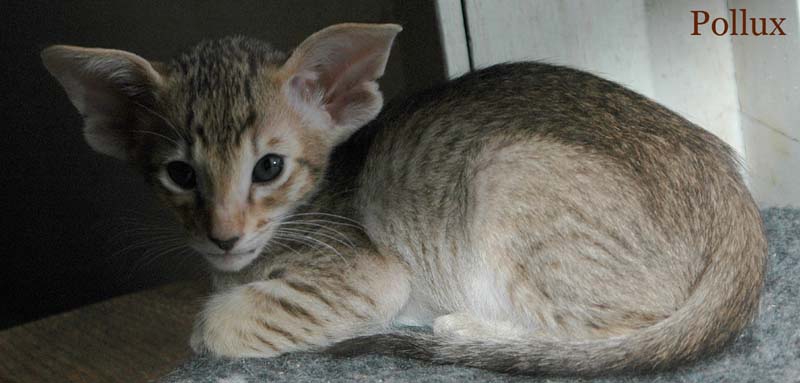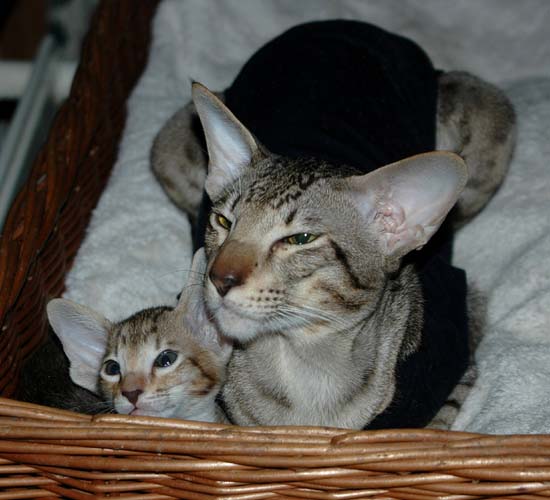 Father and son....... Heathcliff &Pekko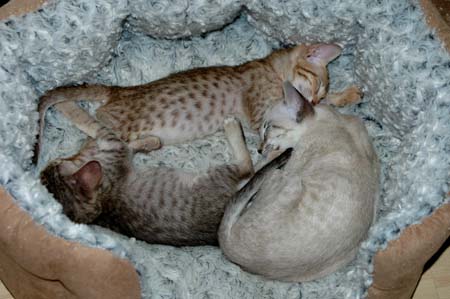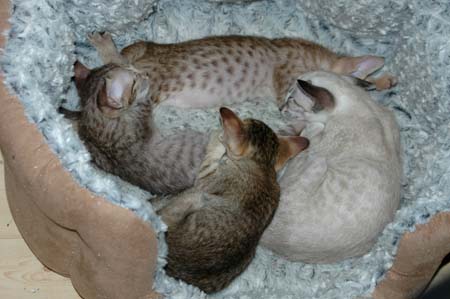 Pollux, Pallas & Pekko samen met hun halfzusje Ourania ~~ together with their halfsister Ourania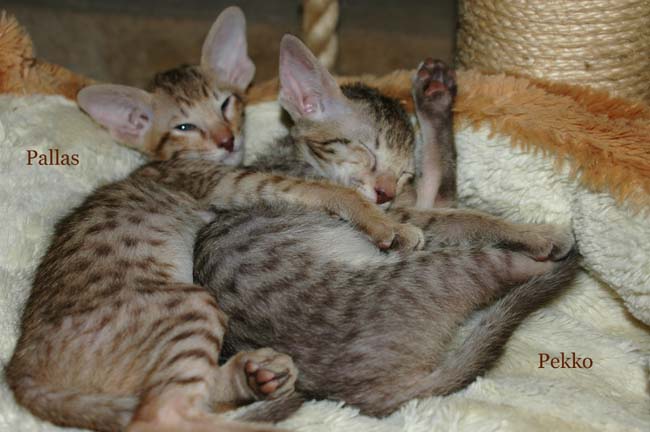 17.02.2009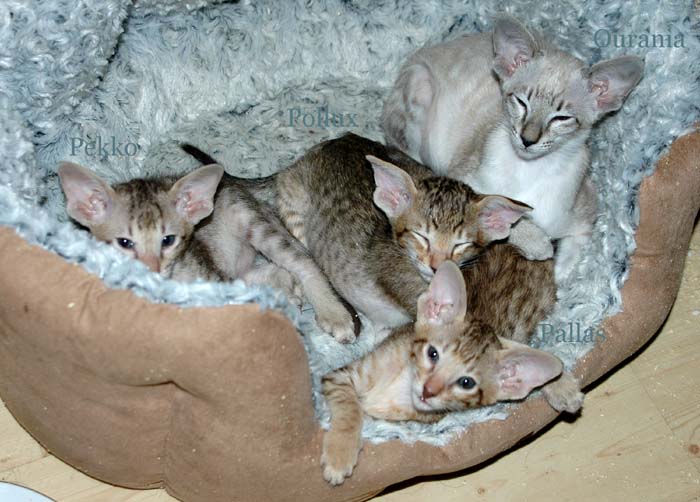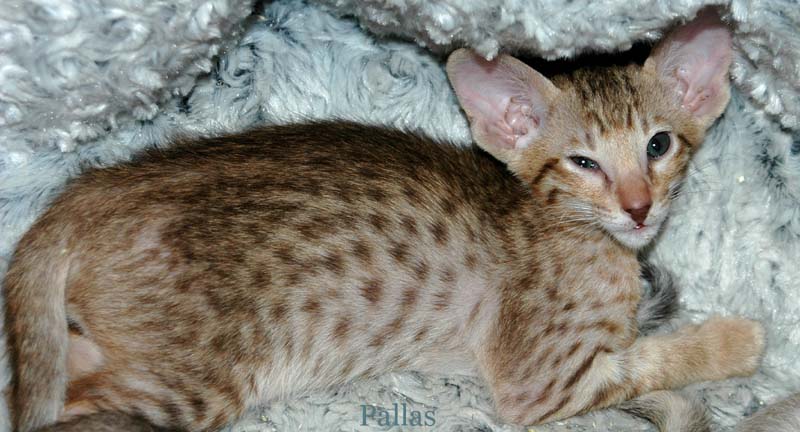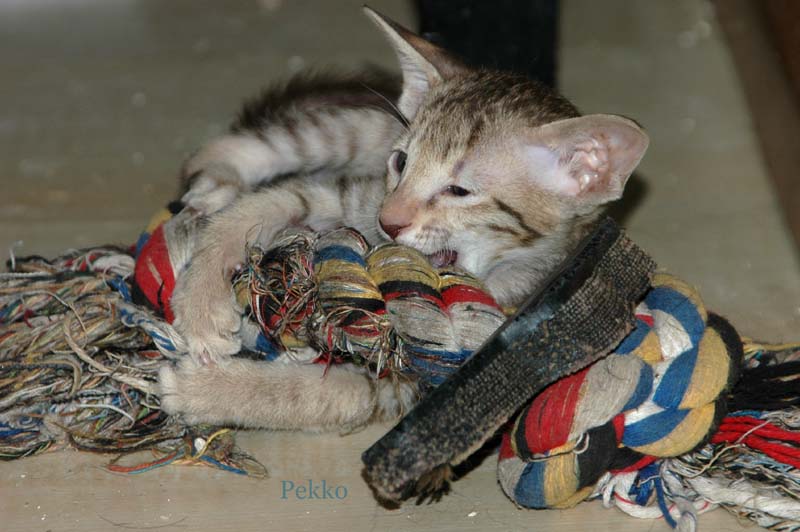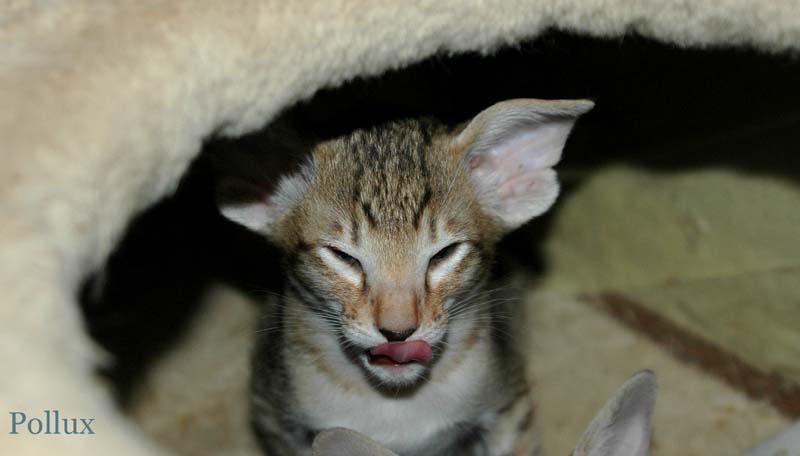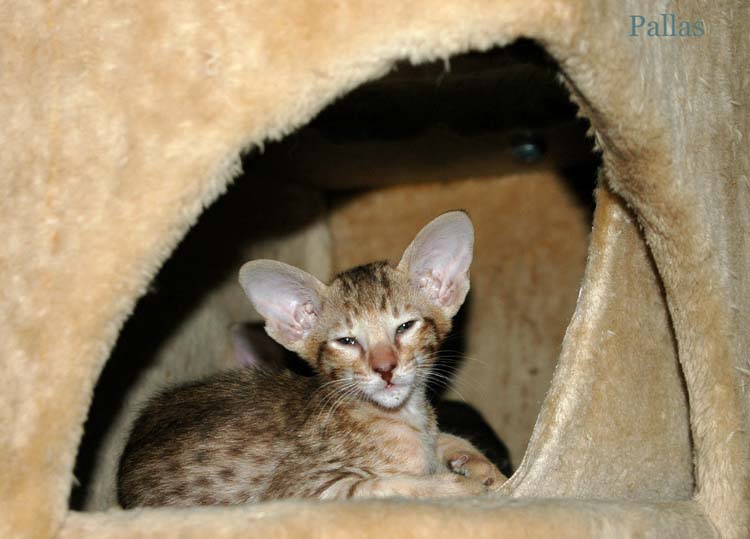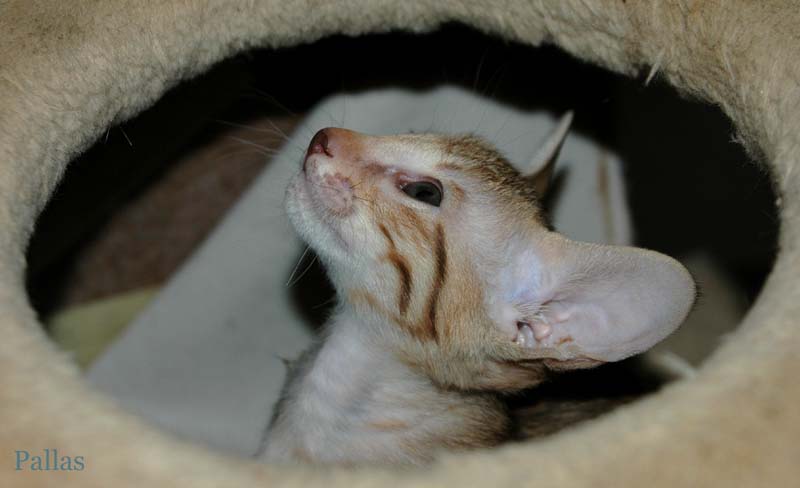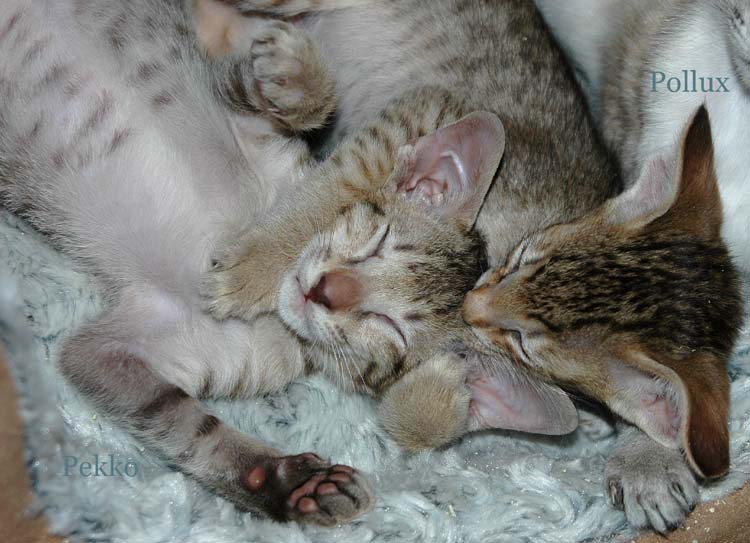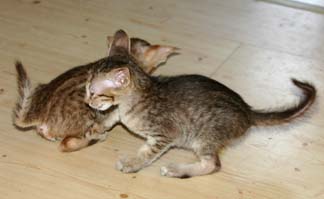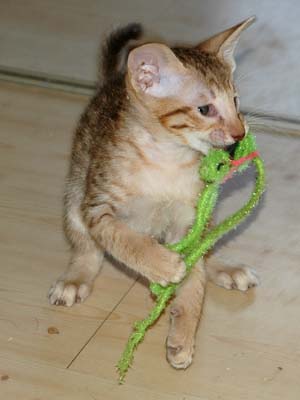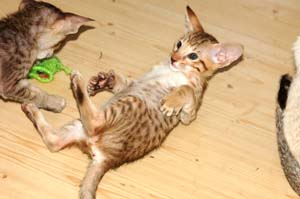 Pallas & Pekko, always playing together. It's so nice that they go to the same home
Pallas & Pekko spelen altijd samen. Daarom is het zo leuk dat ze naar hetzelfde huis gaan.

12.02.2009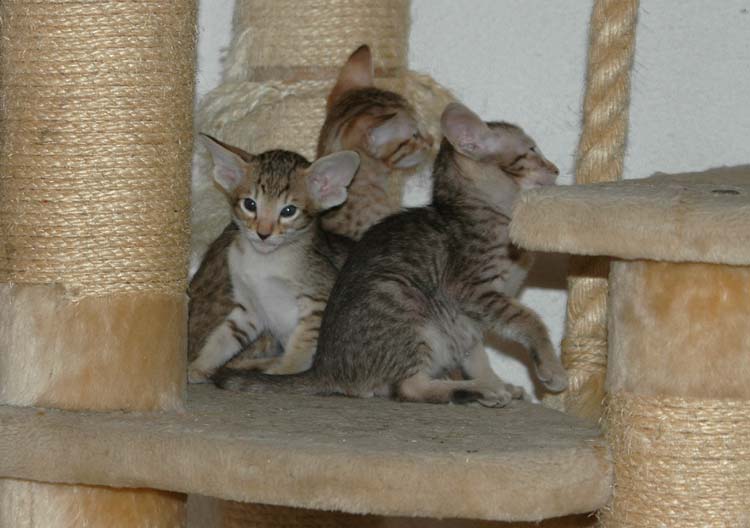 v.l.n.r. Pollux, Pallas, Pekko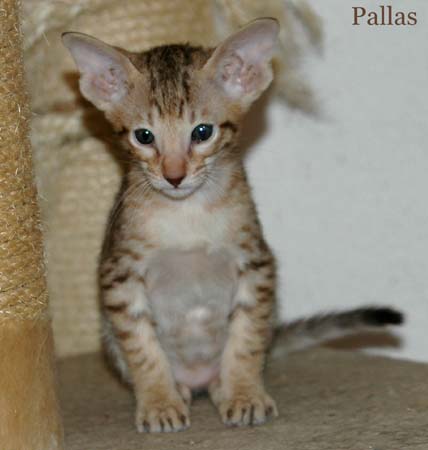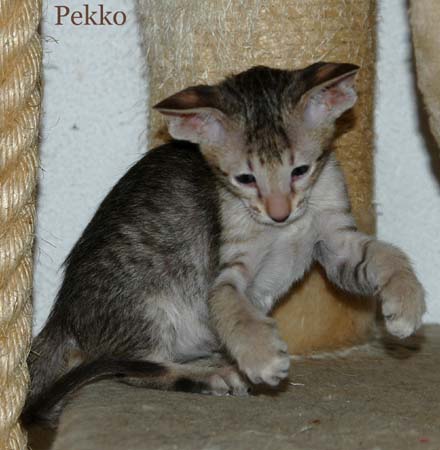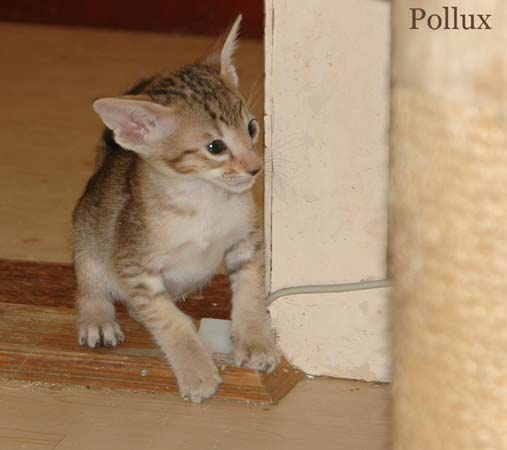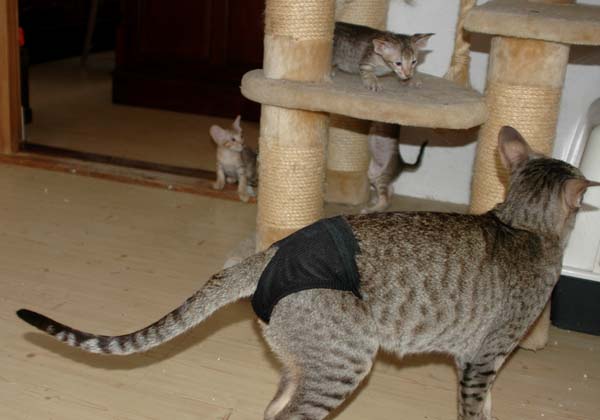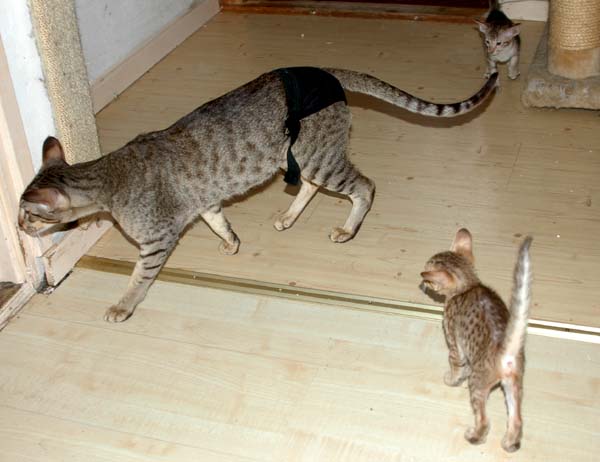 Daddy Heathcliff and Mommy Lil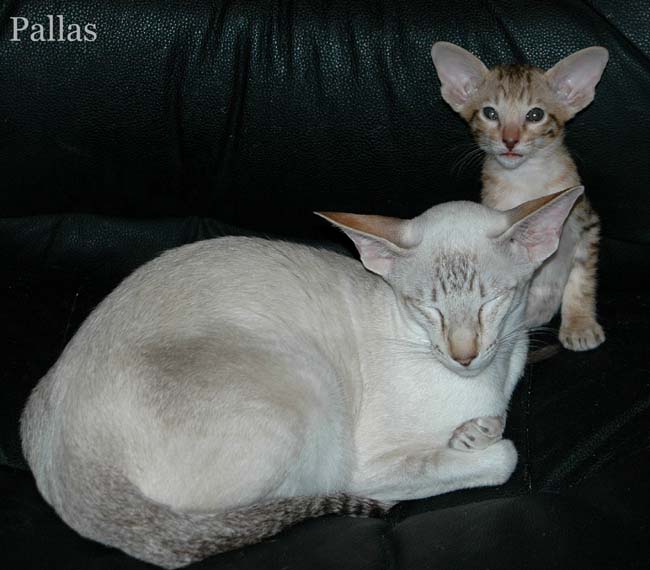 10.02.2009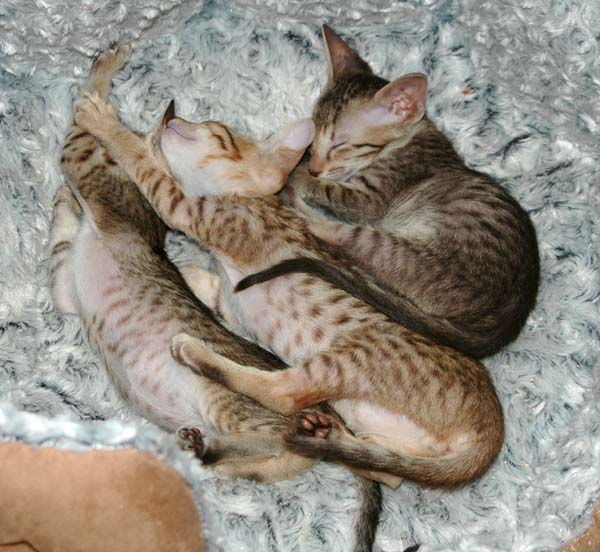 08.02.2009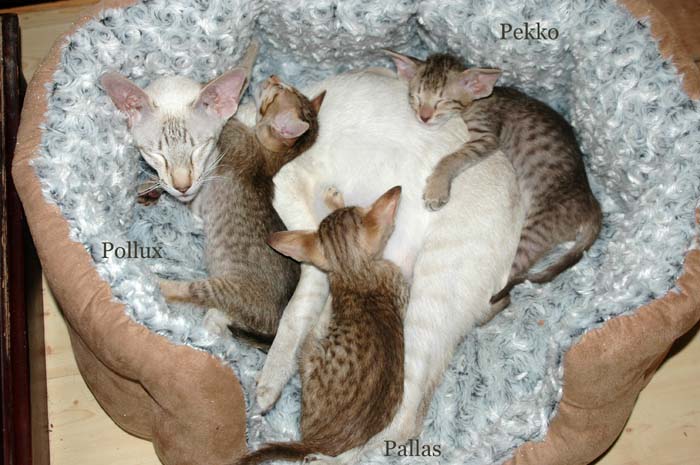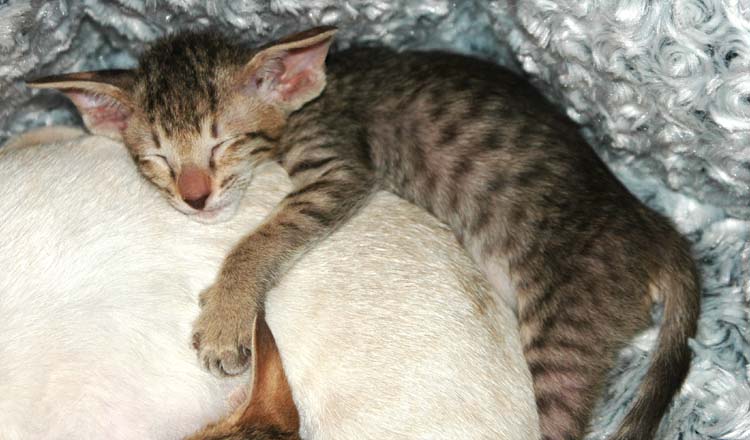 05.02.2009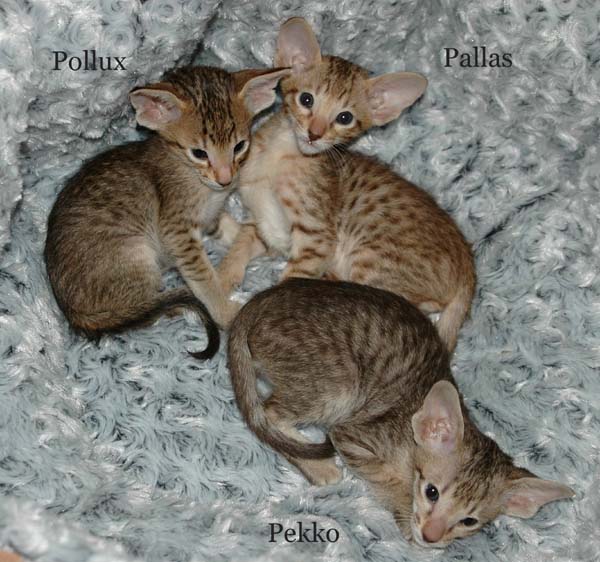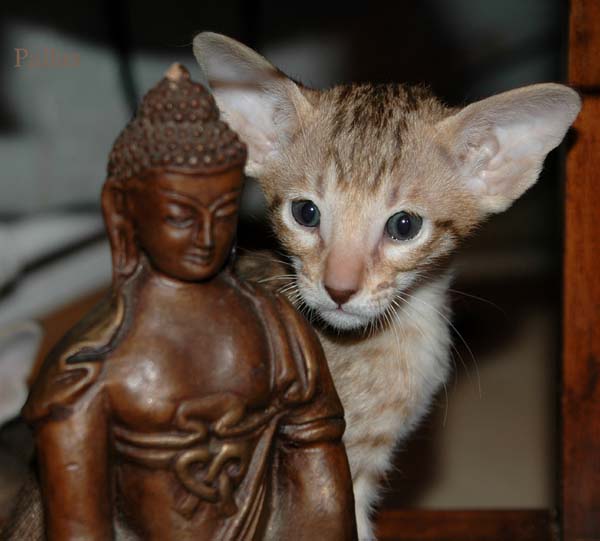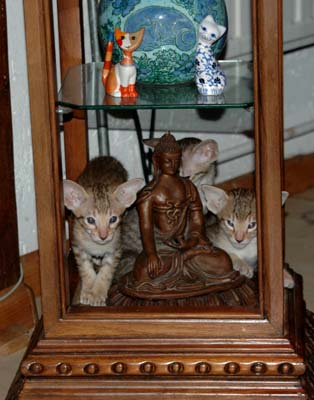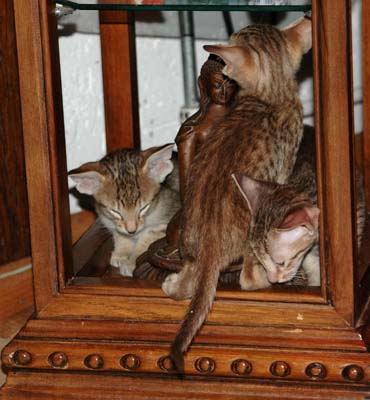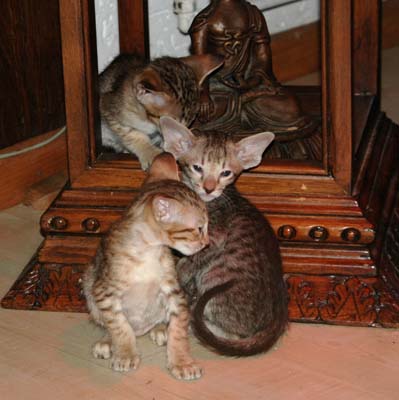 Alles ontdekken ... ~~ Exploring everything ....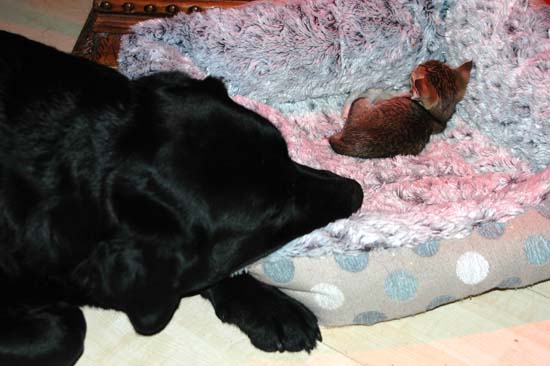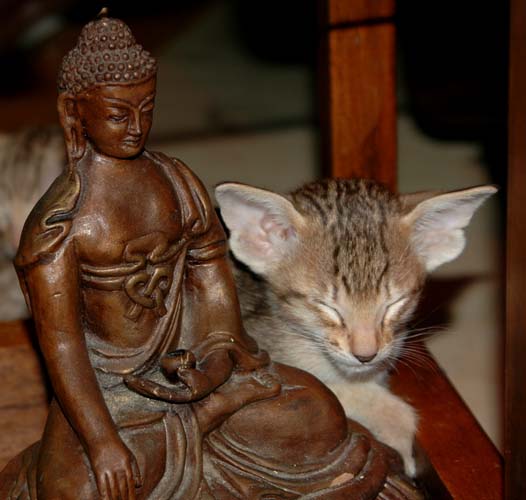 En dan in slaap vallen. ~~ And then fall asleep.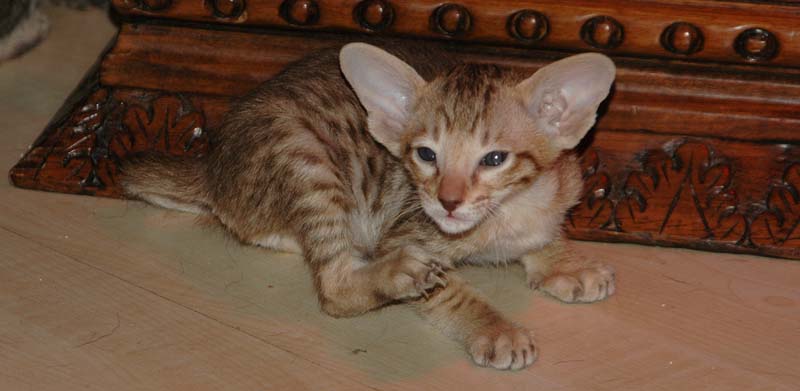 03.02.2009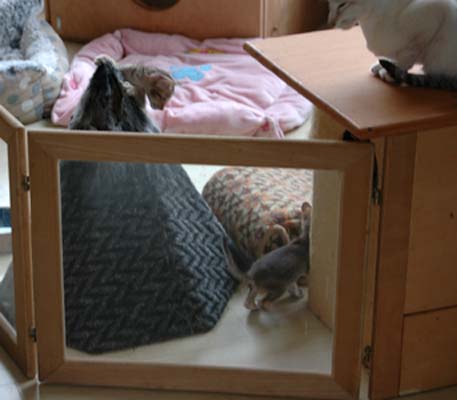 Kijk eens wat ik al kan?! ~~ Look what I already can?!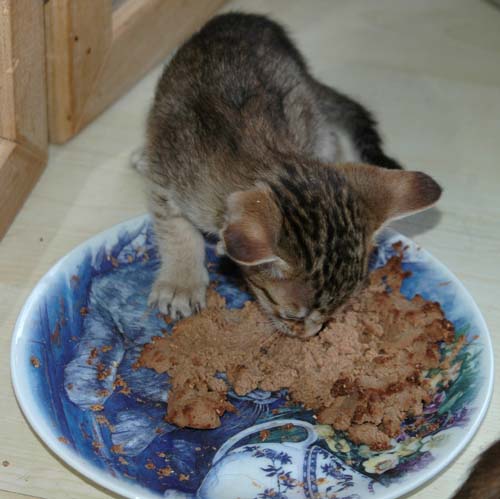 01.02.2009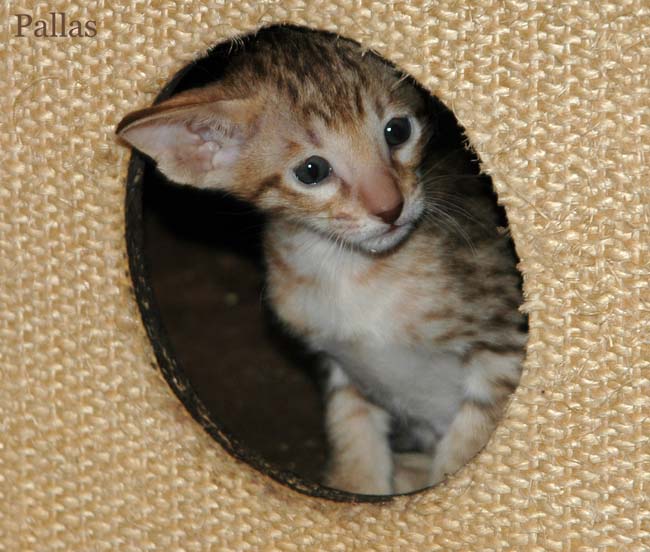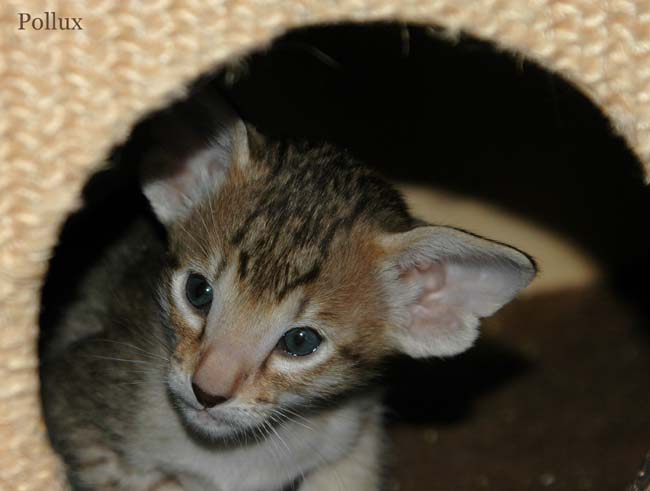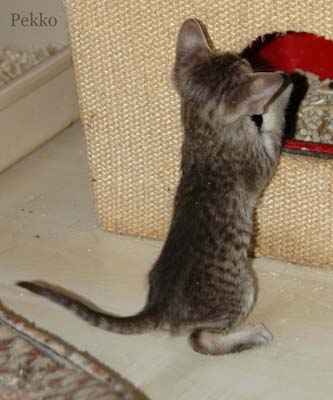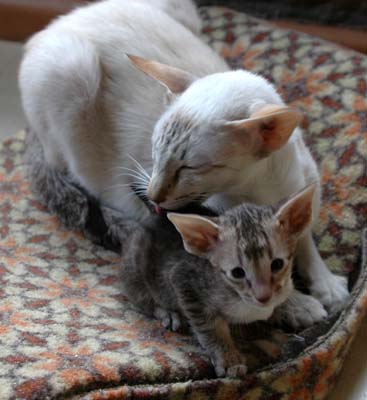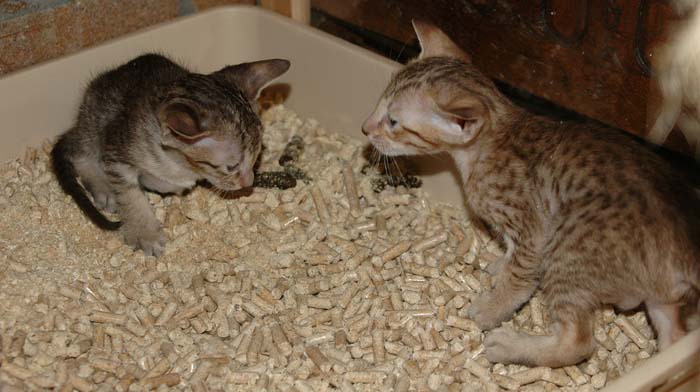 Samen op de bak, ja gezellig! ~~ Practizing together!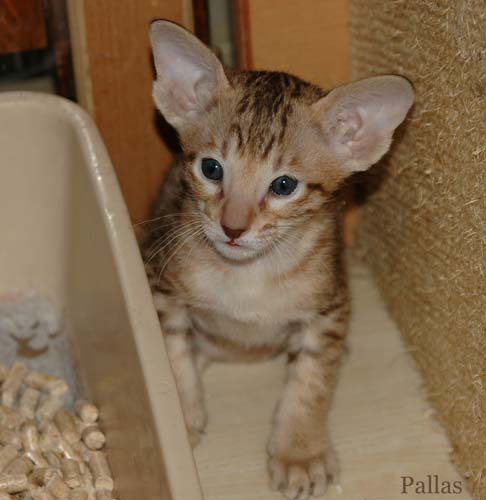 31.01.2009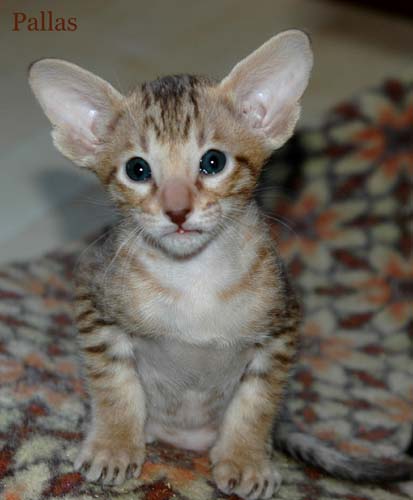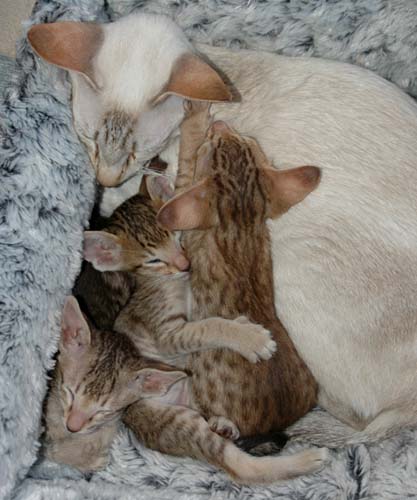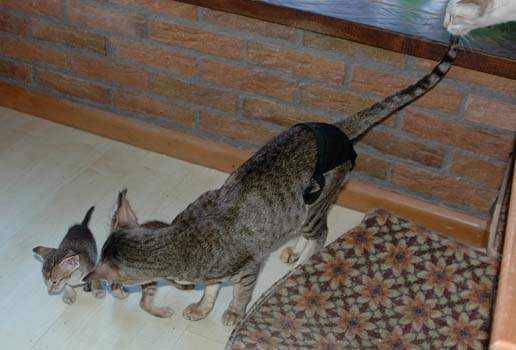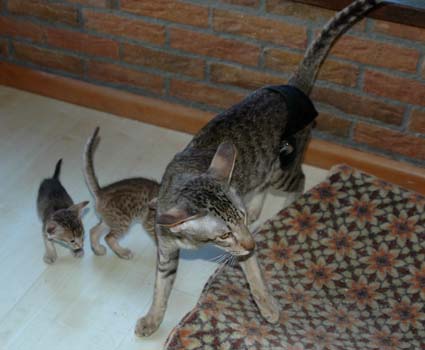 Daddy Heathcliff inspecting his boys
and 'daddy' Harry taking care of their food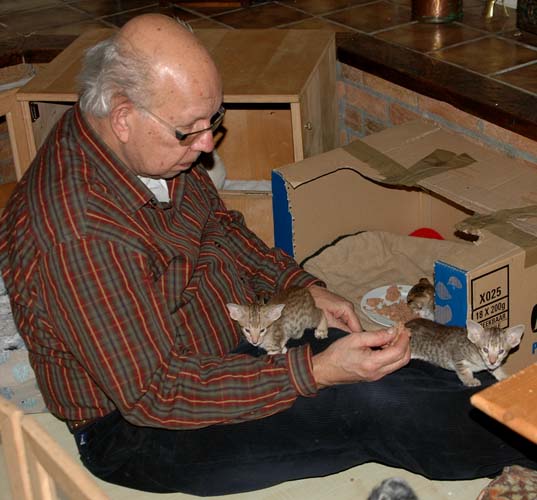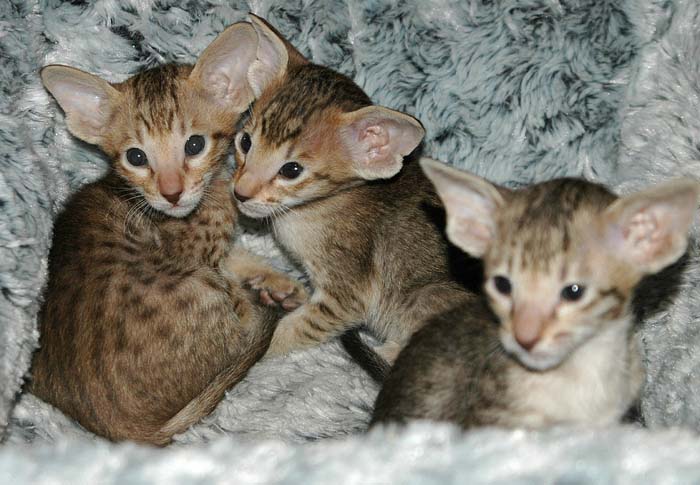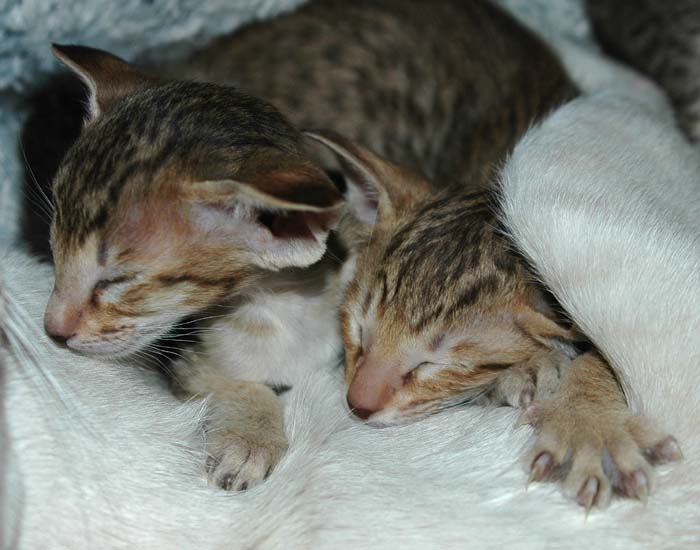 27.01.2009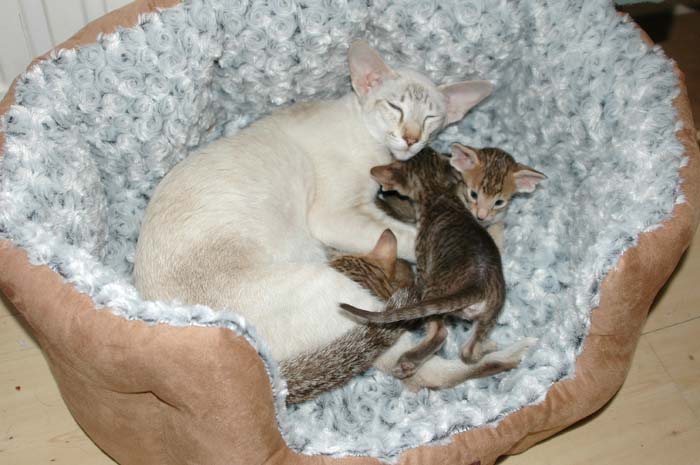 Mommy is happy with the new basket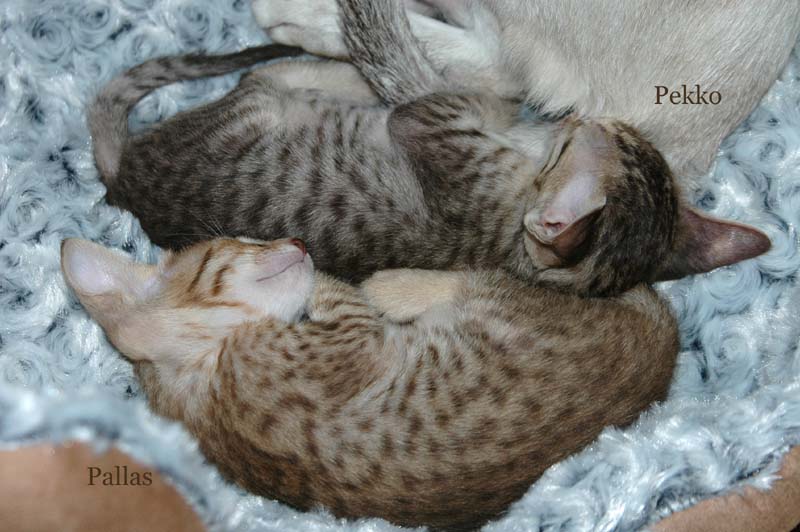 Allebei zijn ze chocolate tabby spotted, maar Pallas draagt zeer waarschijnlijk het gen voor cinnamon waardoor zijn spots lichter van kleur zijn
Both are chocolate tabby spotted but Pallas very likely carries the gene for cinnamon which makes his spots more clear in colour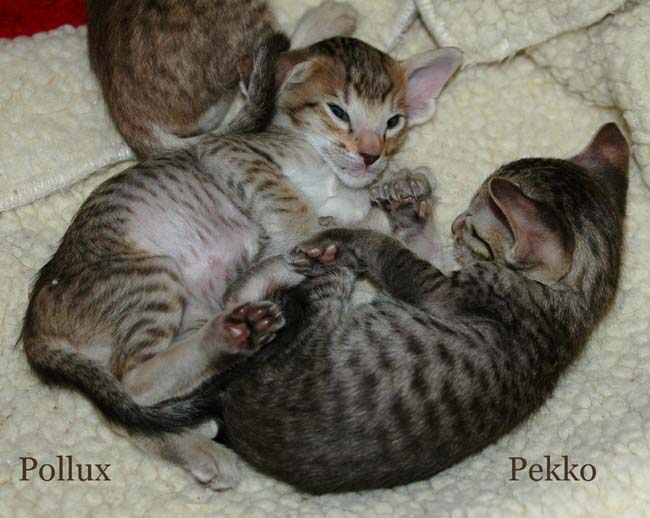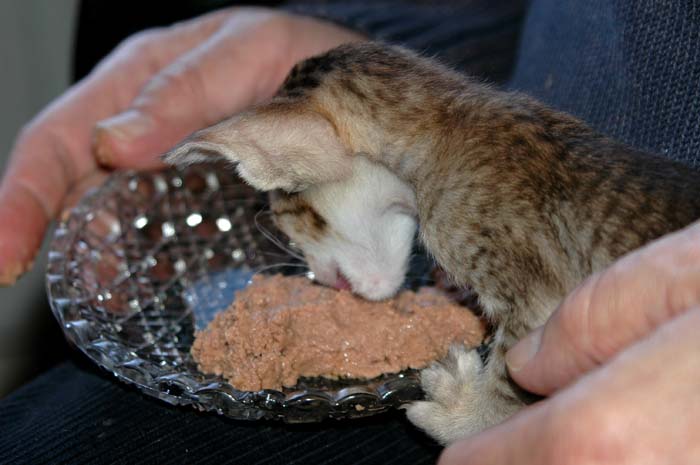 the first solid food - het eerste vaste voedsel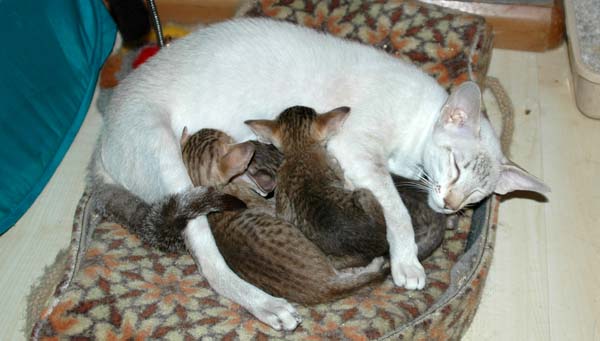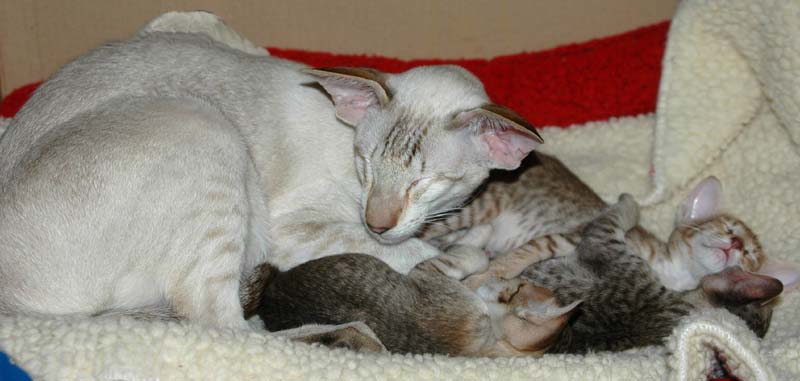 uitbuiken ..... samen met Sweety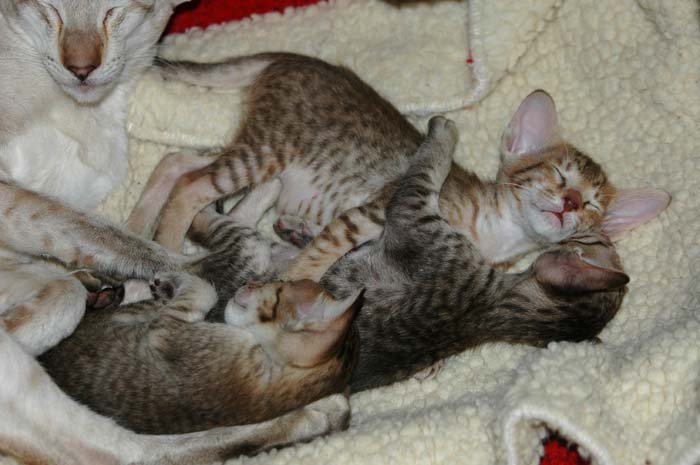 25.01.2009
Exploring the world outside the cradle....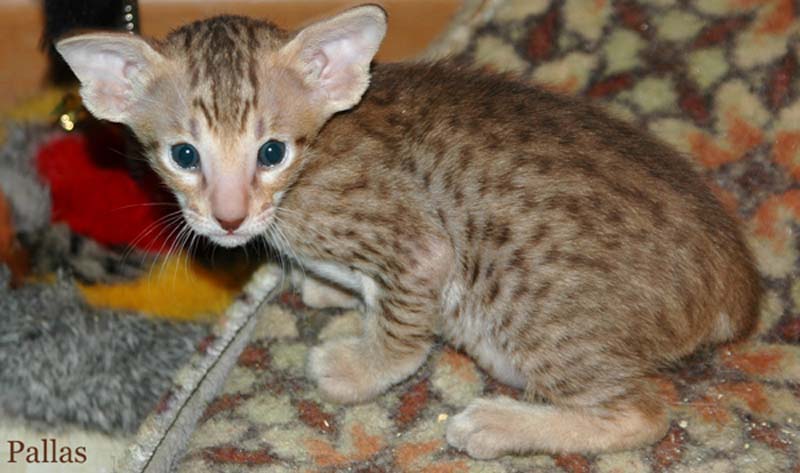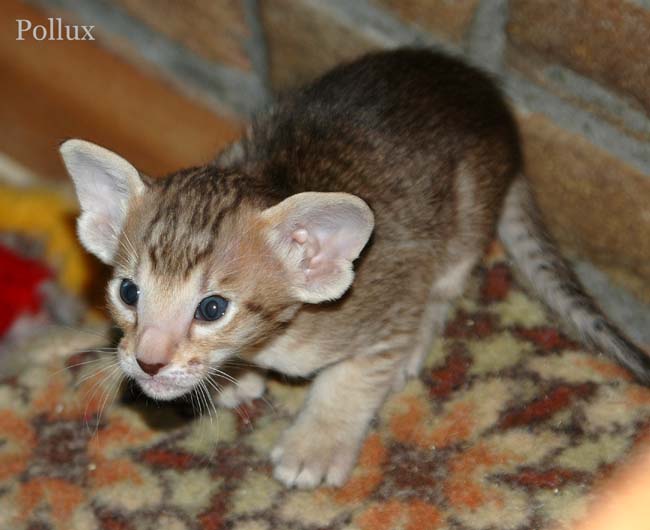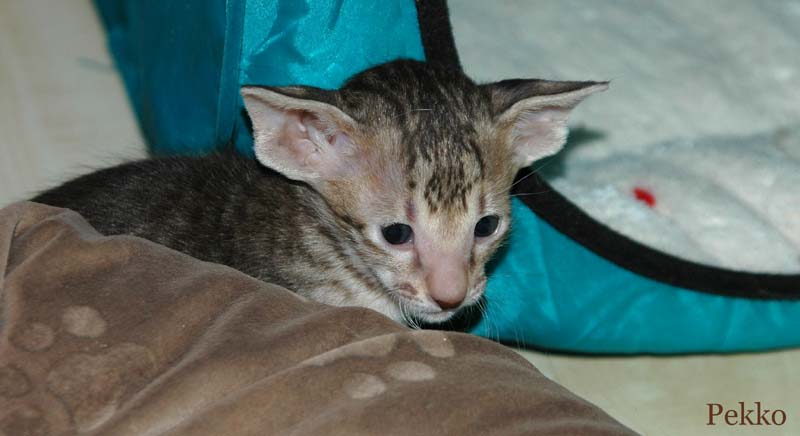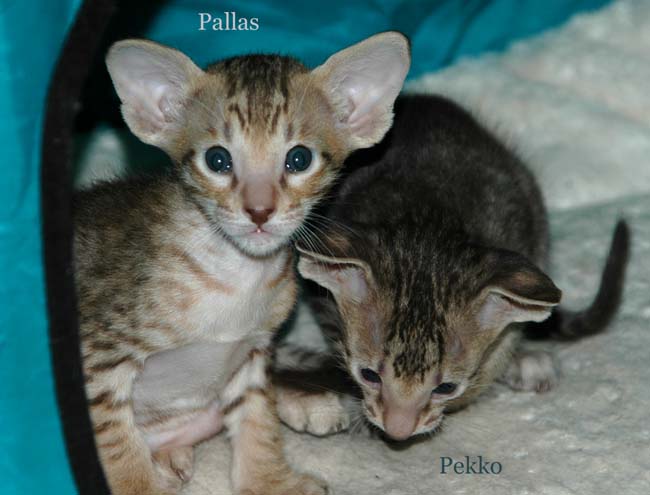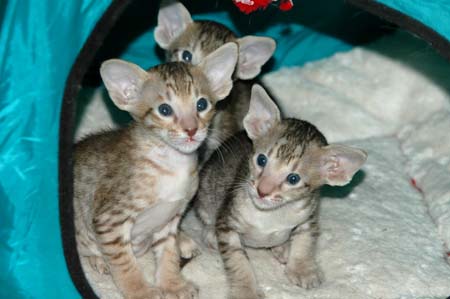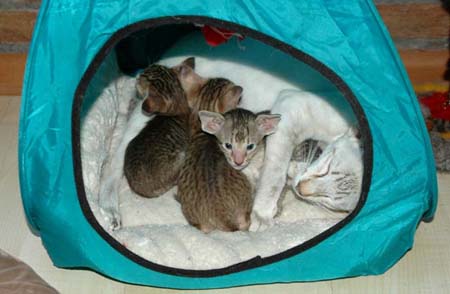 22.01.2009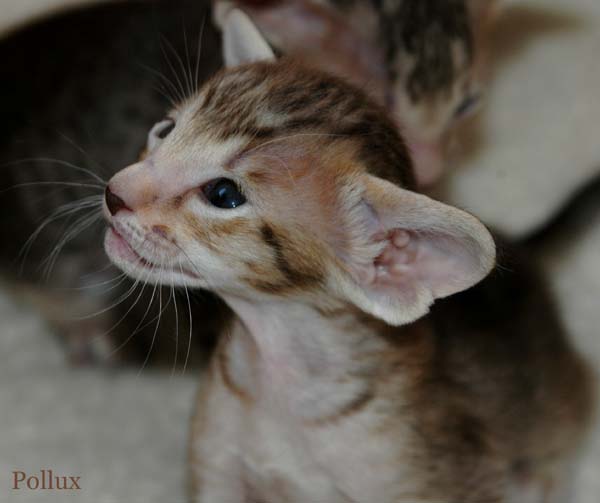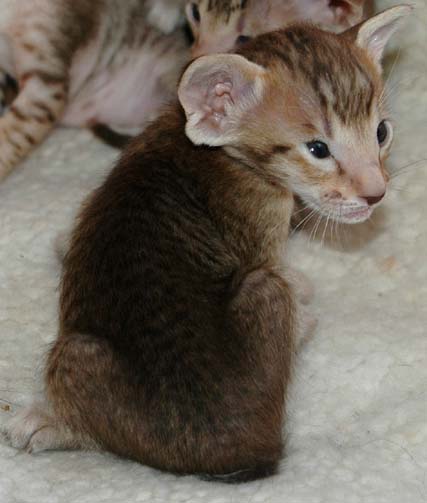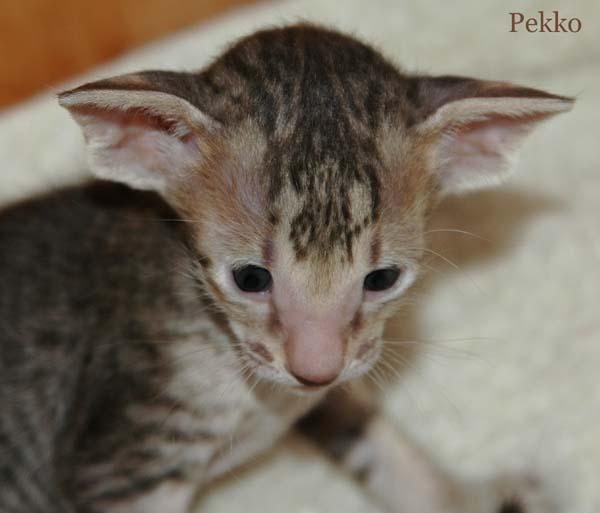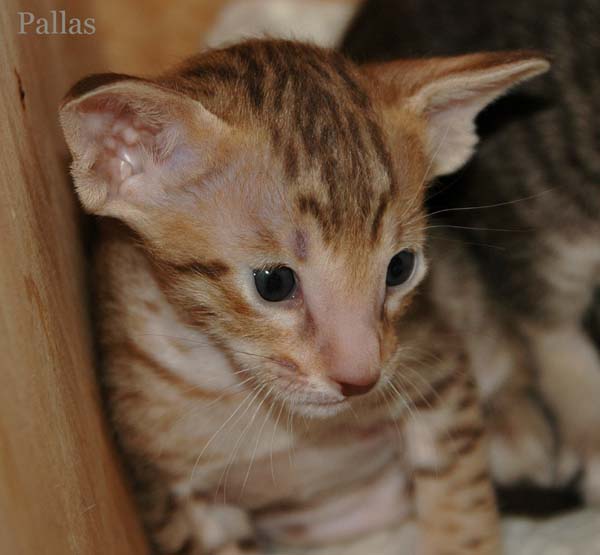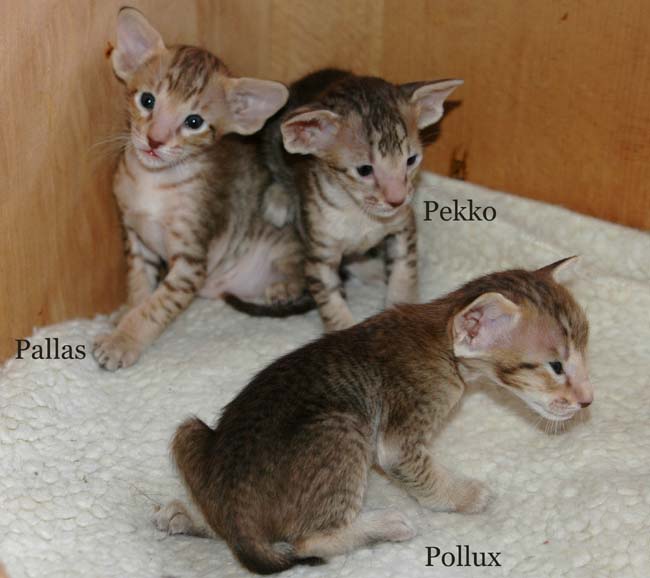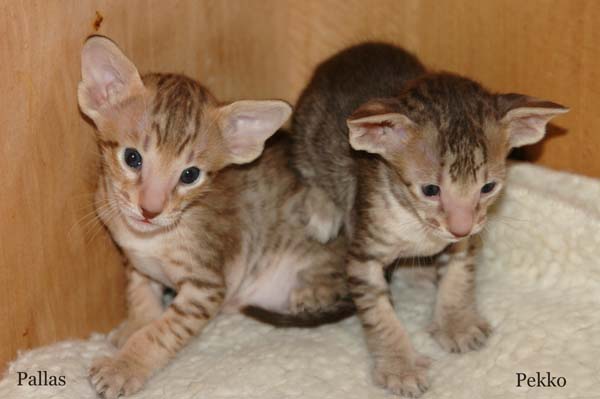 20.01.2009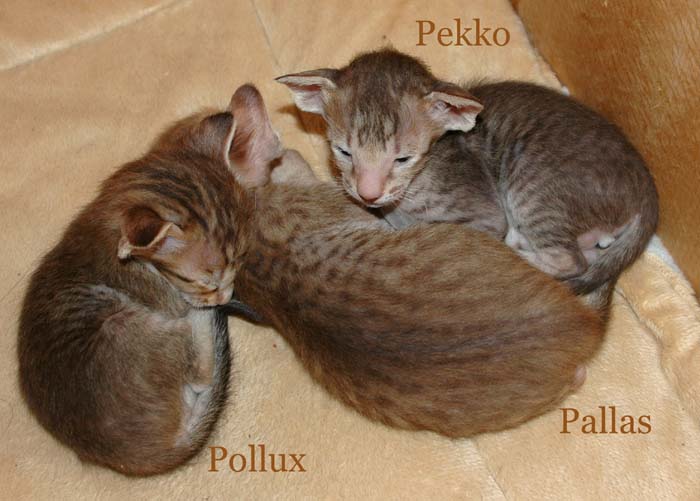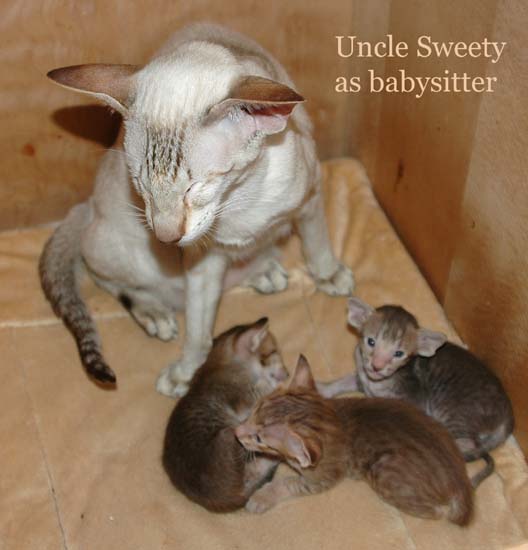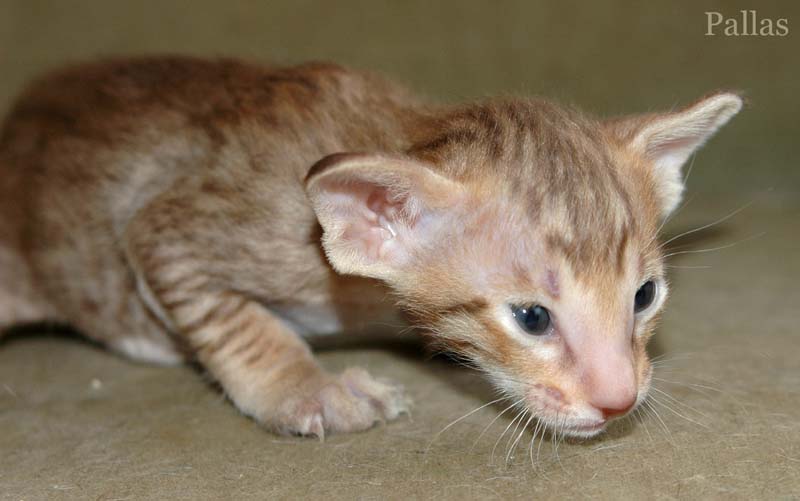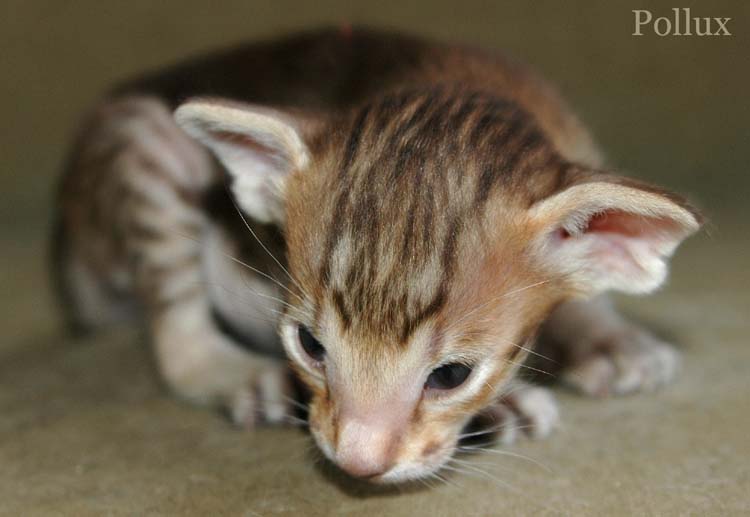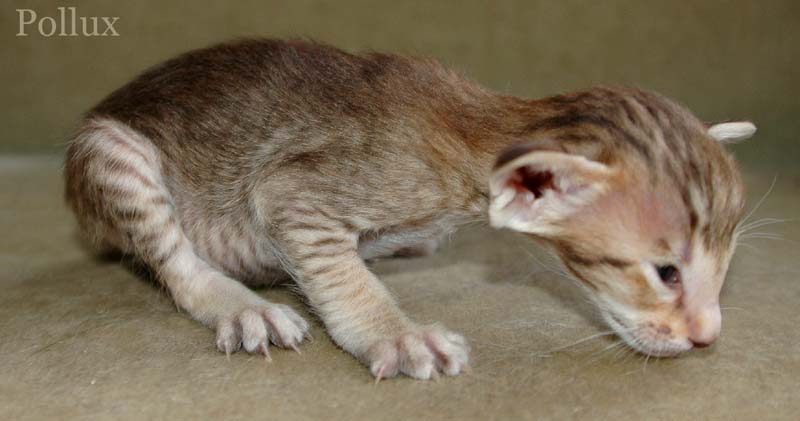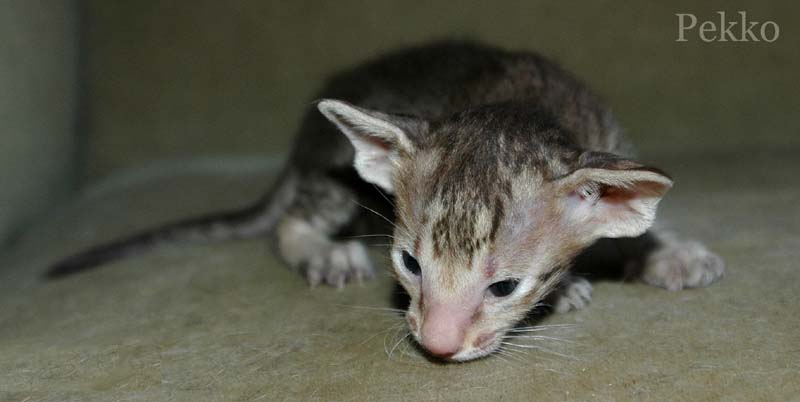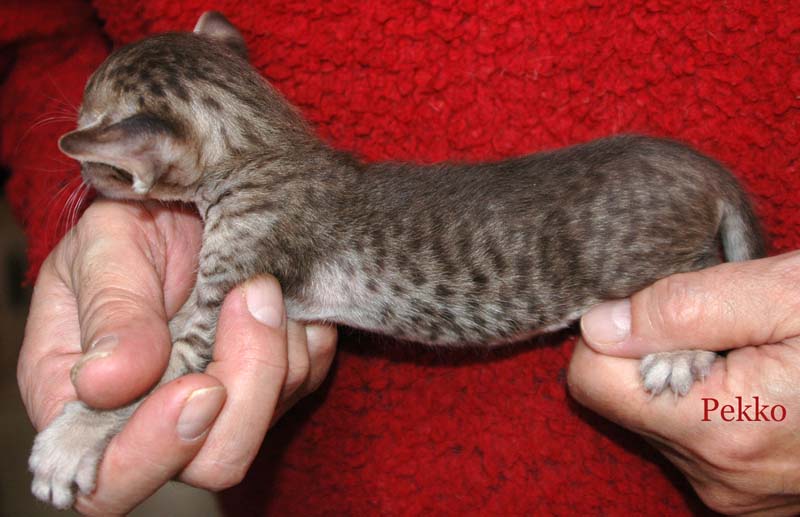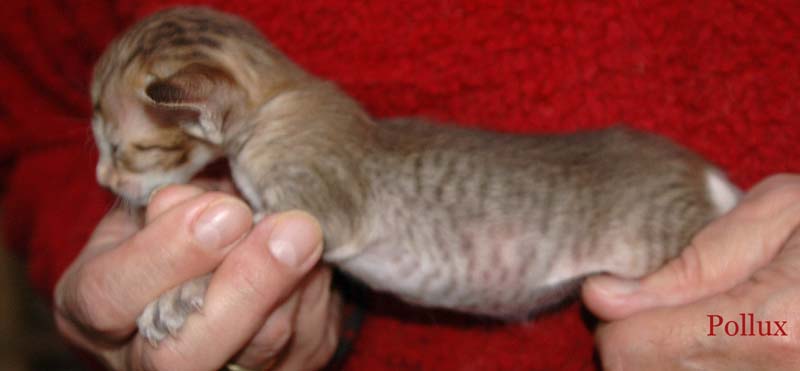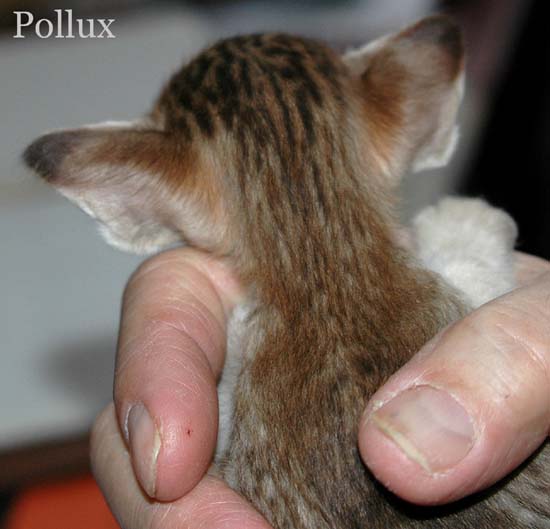 15.01.2009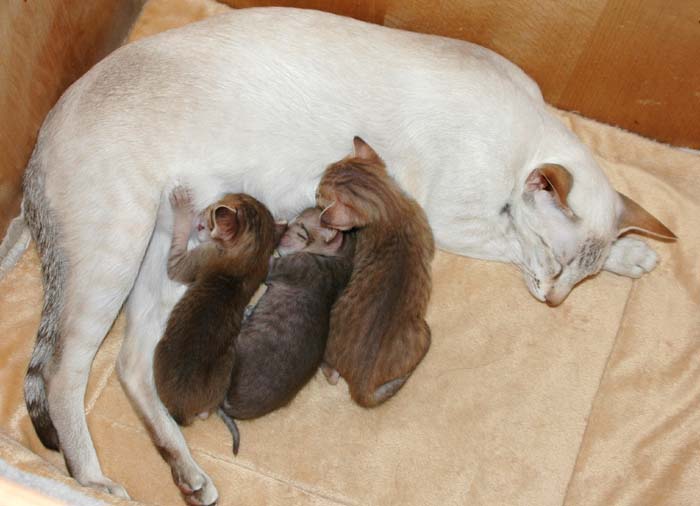 13.01.2009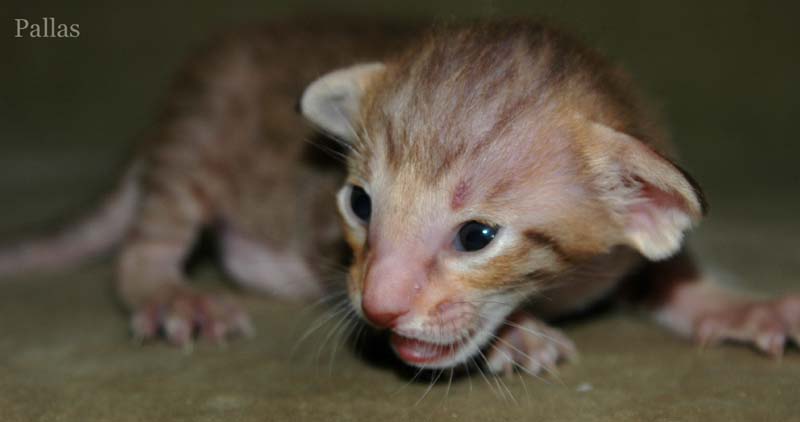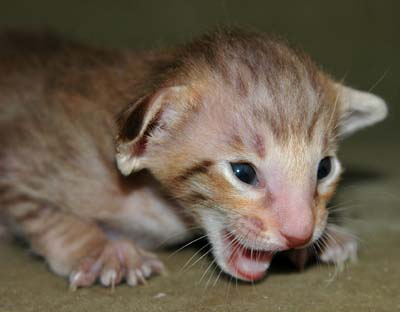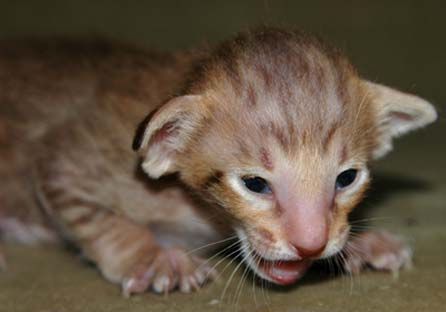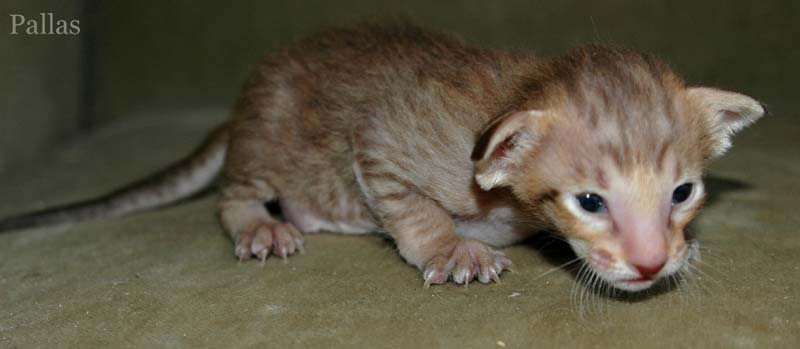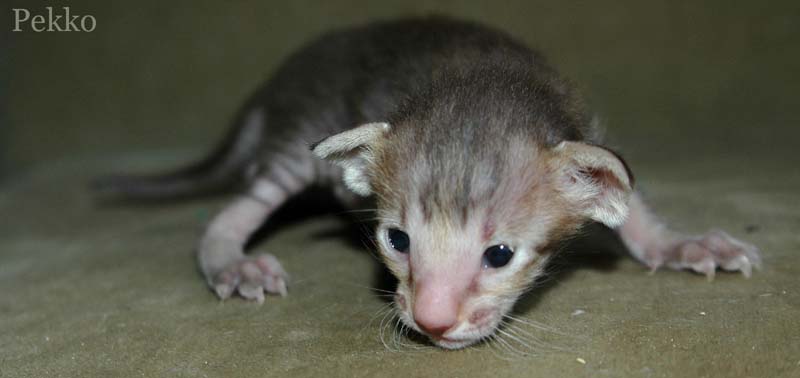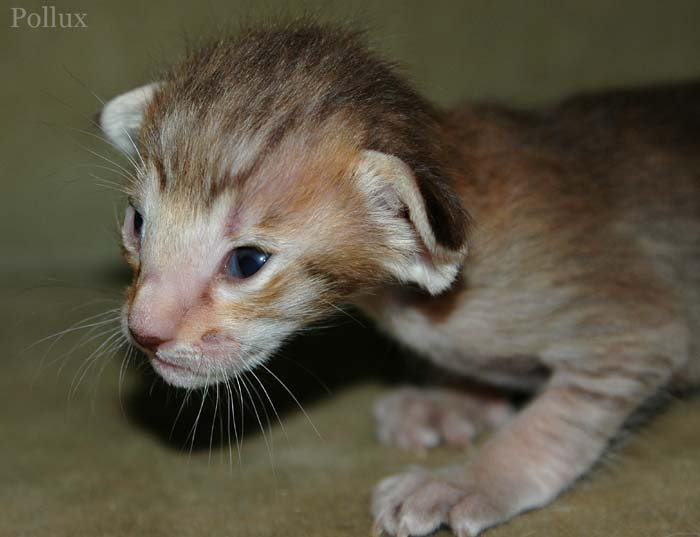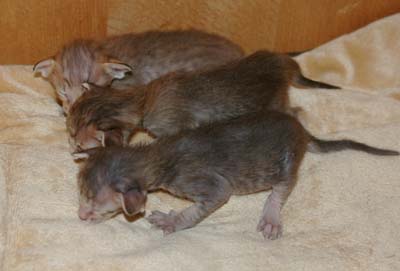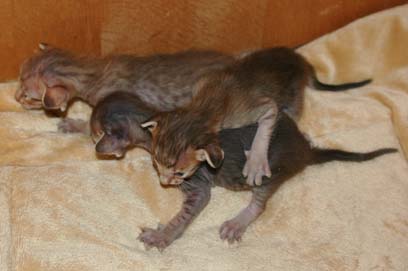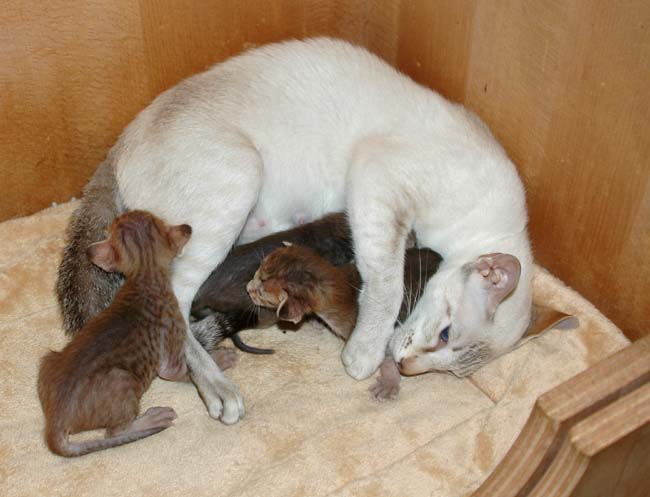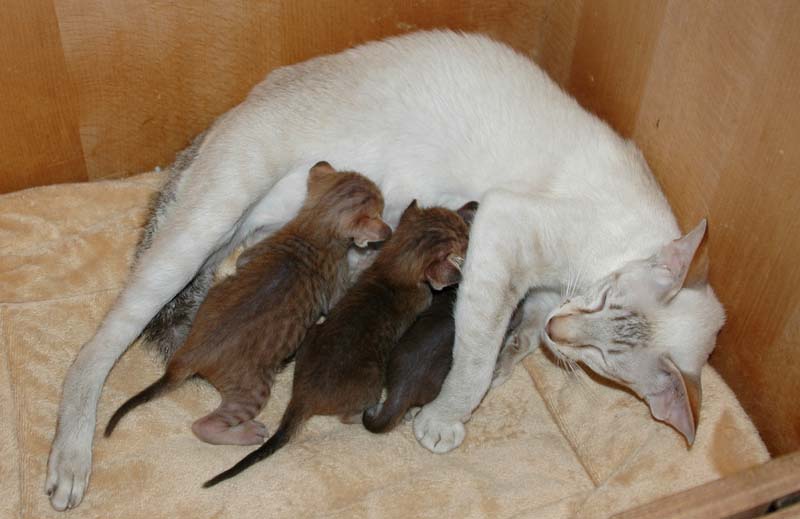 06.01.2009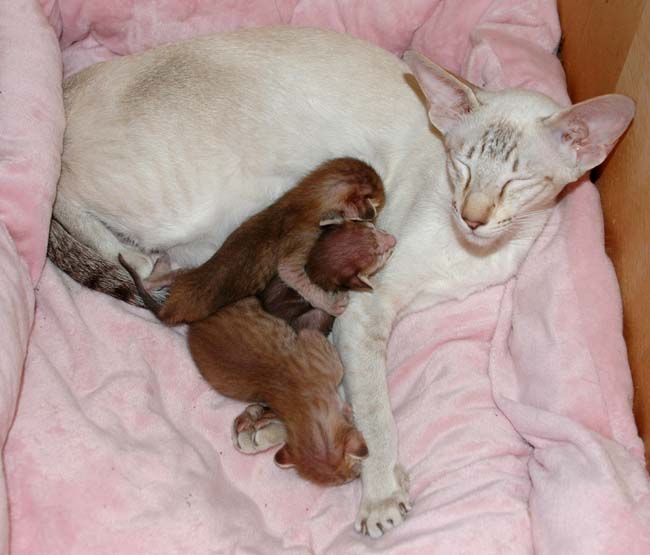 Pallas' incredible spots ....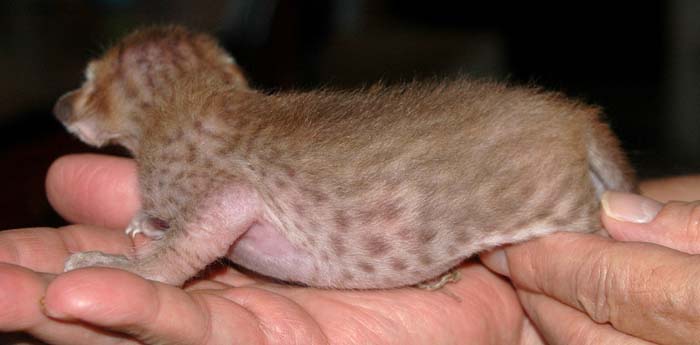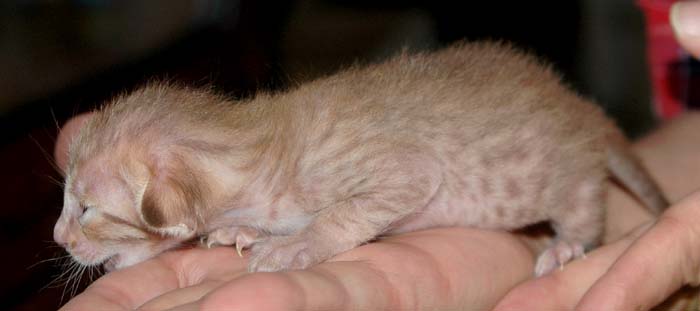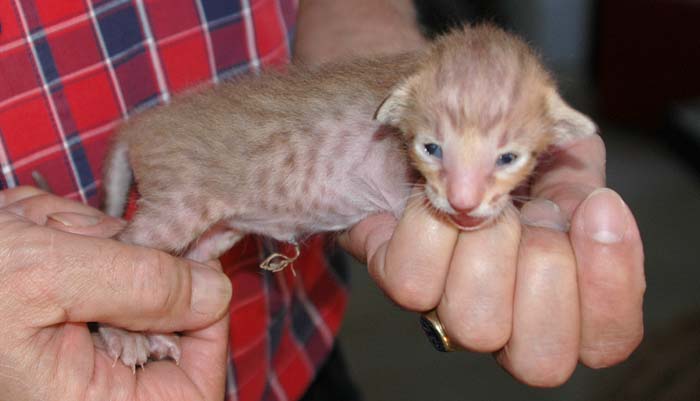 04.01.2009