Tuinafzetting en buitenrennen ~ Garden fence and outer runs

Op de eerste lentedag 2007 werd begonnen met de bouw van de buitenren!
On the first day of spring 2007 they started to build the outer run!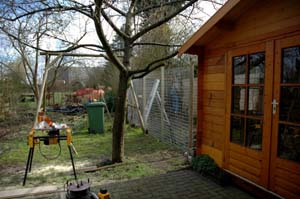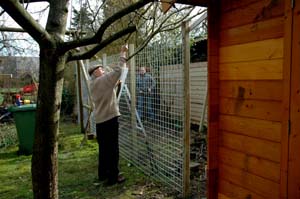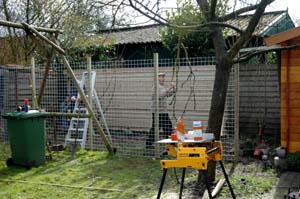 de volgende dag werd een begin gemaakt met het omheinen van de tuin
the next day a start was made with fencing in the garden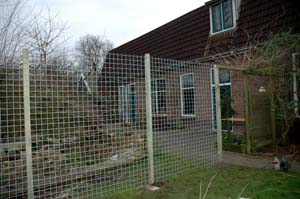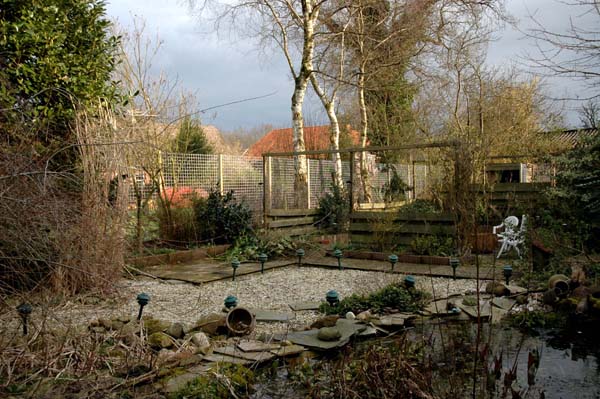 de voortgang
the progress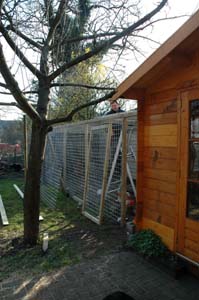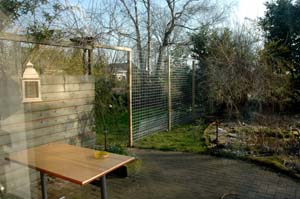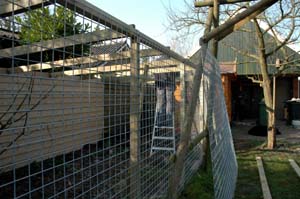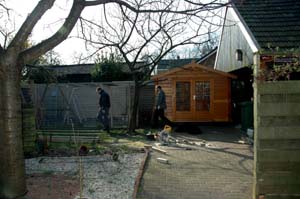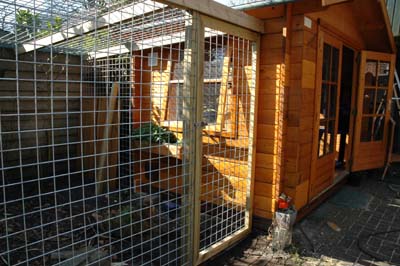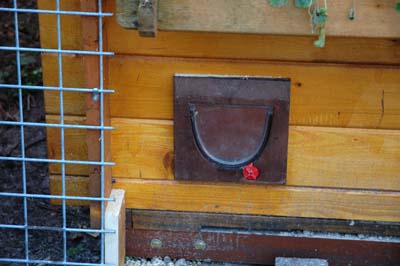 28 maart 2007: de buitenren is klaar!
28 March 2007: the outer run is ready!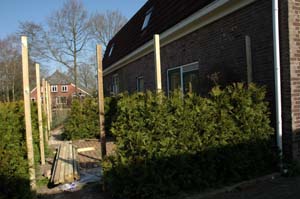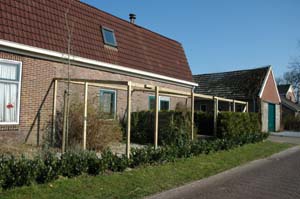 ook aan de zijkant van het huis wordt een ren gebouwd.
building of another run at the side of the house

'Wanneer mag ik naar buiten?'
'When am I allowed to go outside?'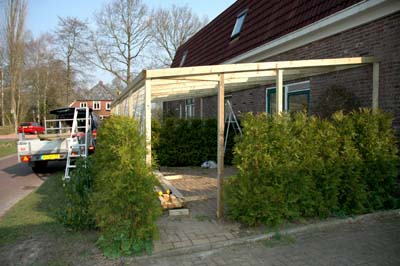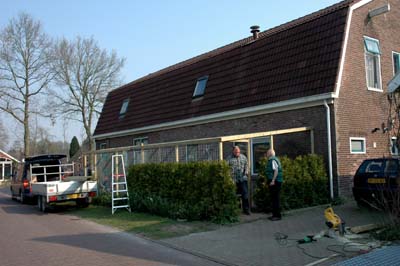 2 april 2007: Dolce en Dagu nemen de buitenren in bezit!
2 April 2007: Dolce and Dagu take possession of the outer run!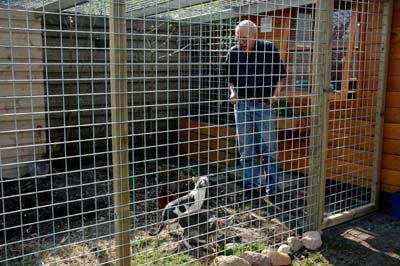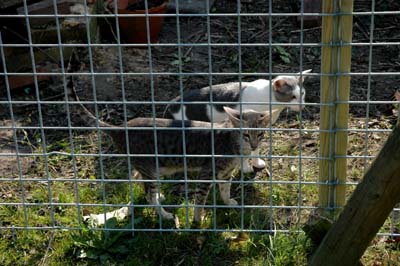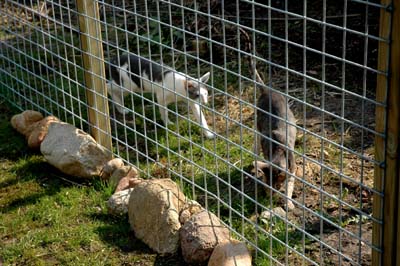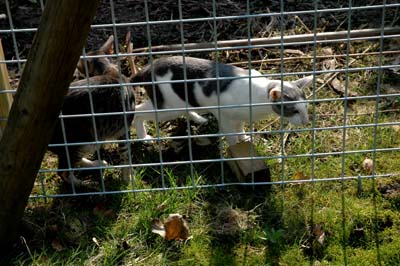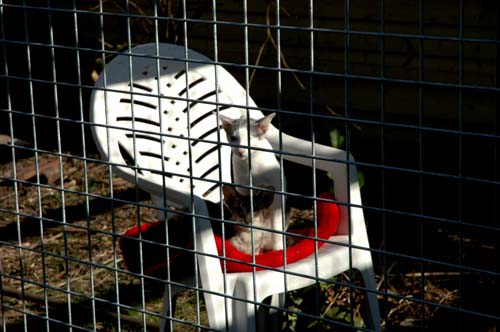 6 april 2007: Dolce en Dagu hebben hun eigen klimboom
6 April 2007: Dolce and Dagu have their own climbing tree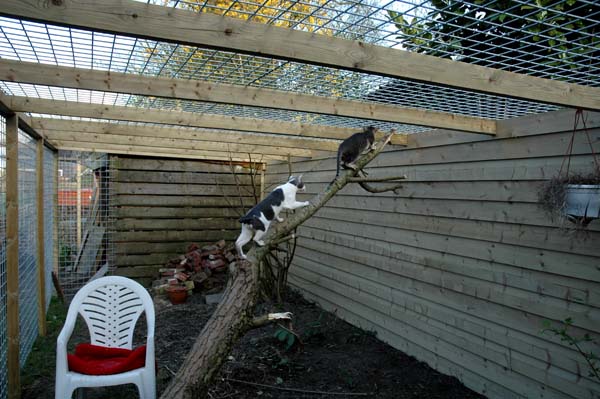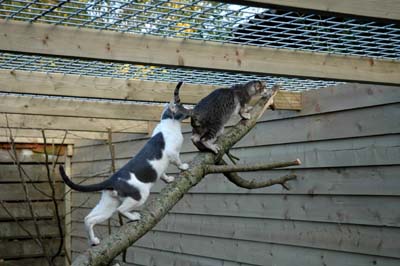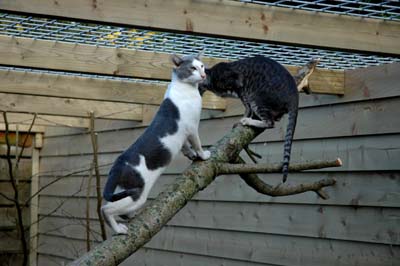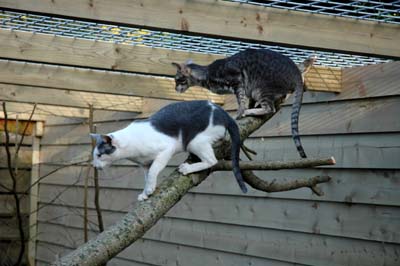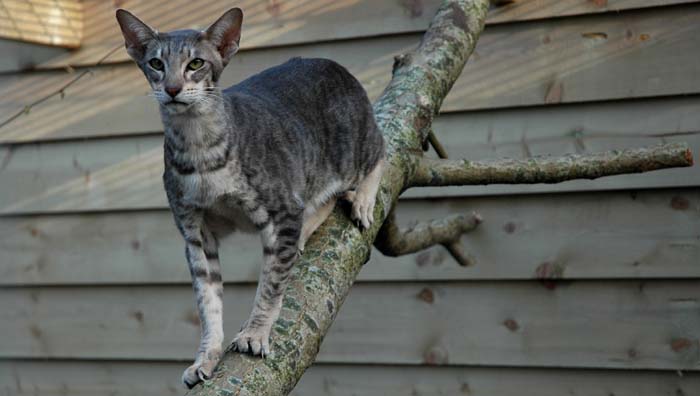 21 april 2007: alles is klaar!! Hieronder het uiteindelijke resultaat.
21 April 2007: everything is ready!! Below the final result.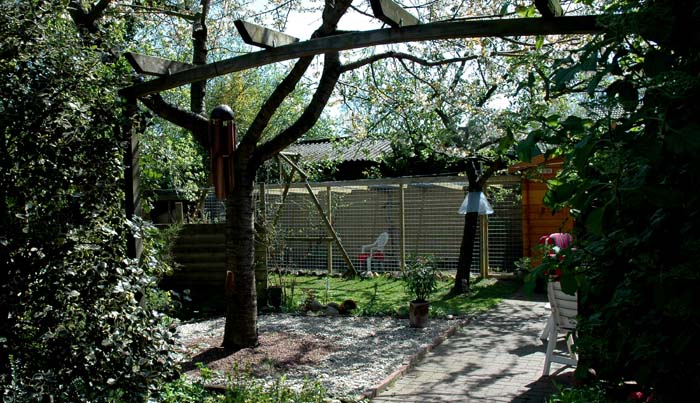 de buitenren voor de katers in de blokhut
the outer run for the studs in the cabin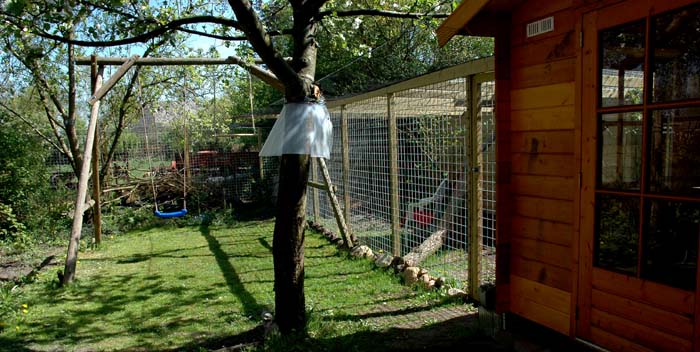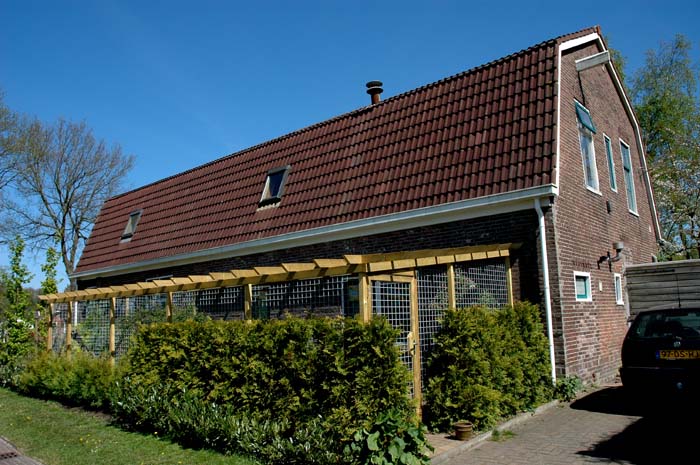 de buitenren aan de zijkant van het huis
the outer run at the side of the house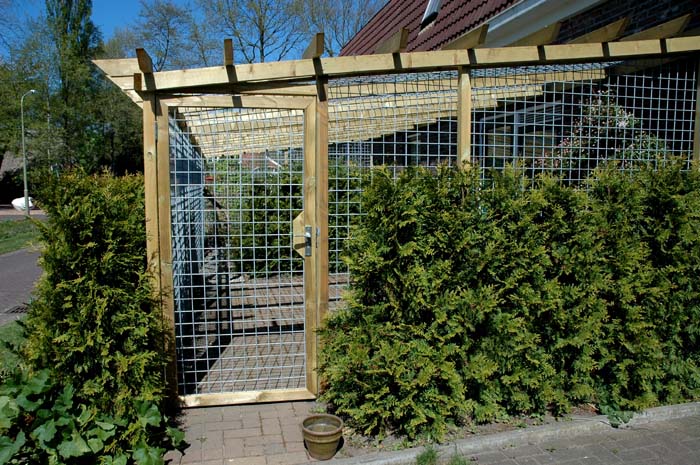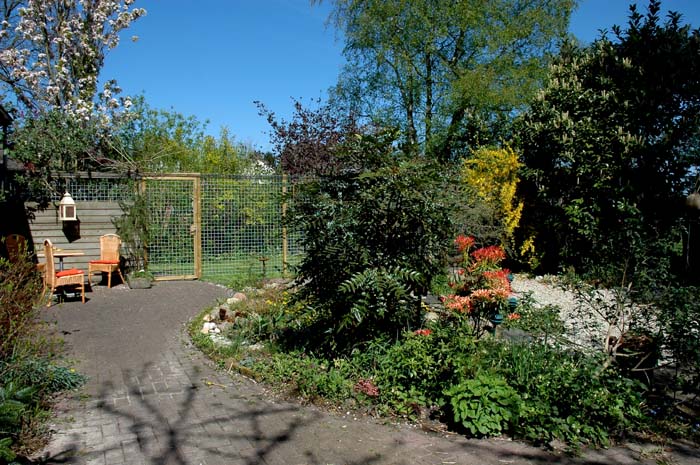 het hek om de tuin
the fence around the garden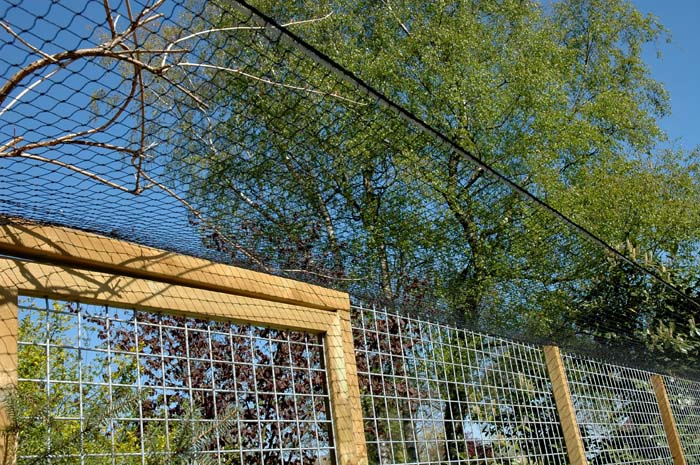 9 oktober 2007: ook voor Galaxy en Fionn wordt een buitenren gebouwd aan de achterkant van het huis.
9 October 2007: at the back side of the house another run for Galaxy and Fionn was built.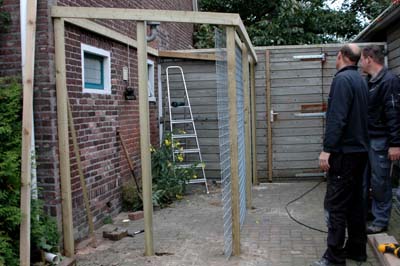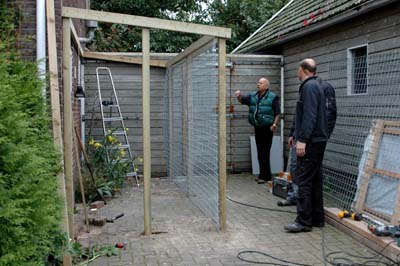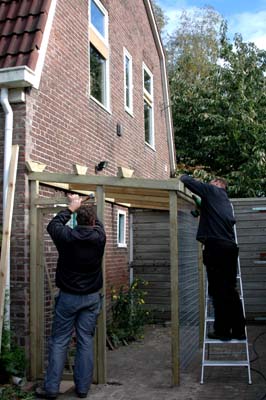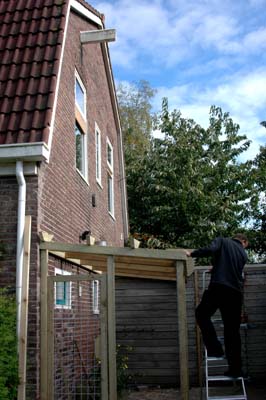 15 oktober 2007: klaar! De jongens kunnen naar buiten.
15 October 2007: finished! The boys can go outside.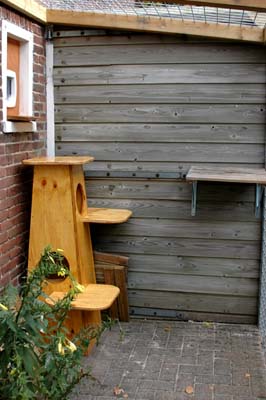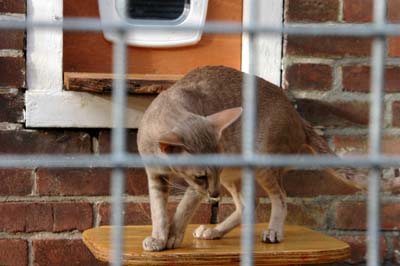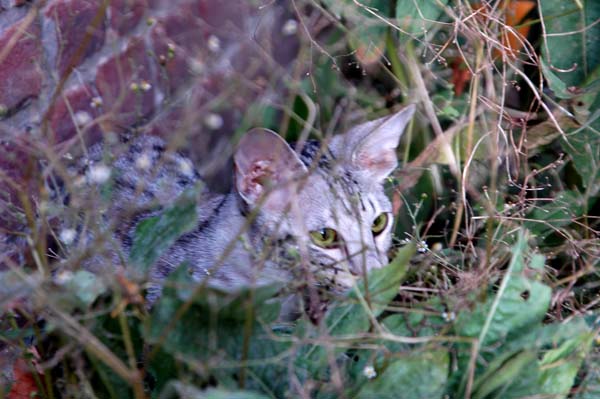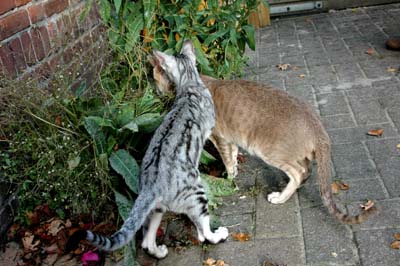 30 juni 2008
Ook Starsky heeft nu zijn eigen buitenren!
30 June 2008:
Also Starsky finally got his outer run!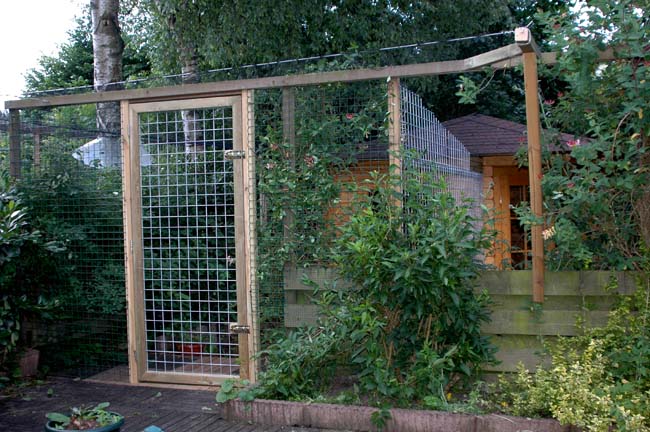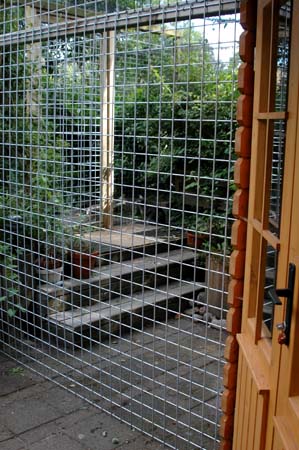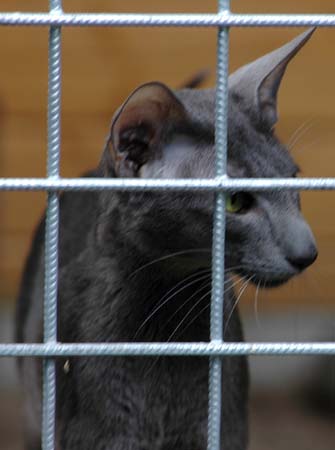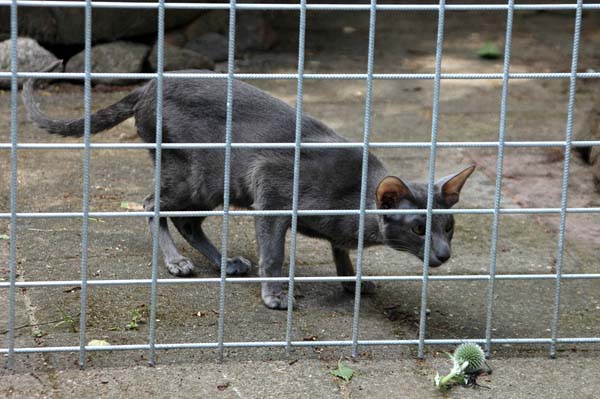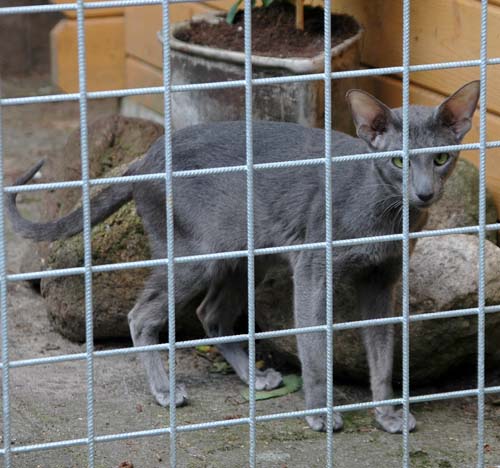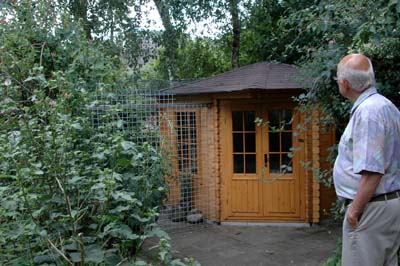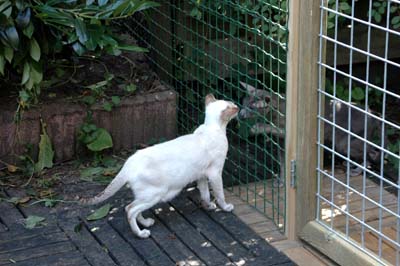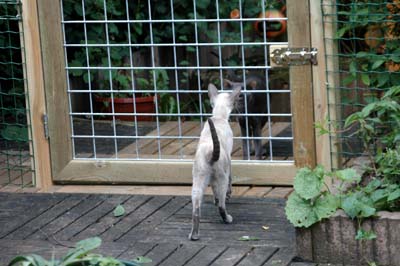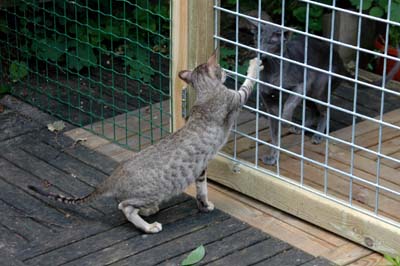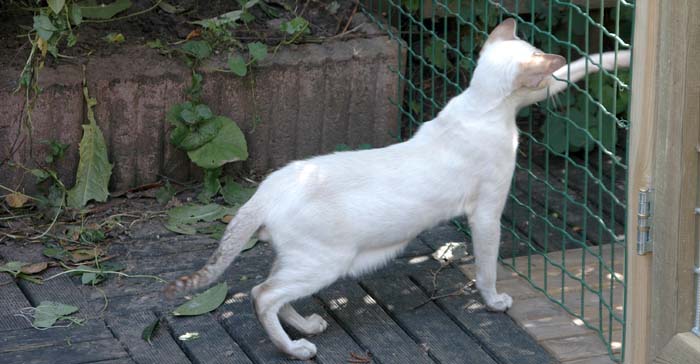 Natuurlijk moest iedereen even komen kijken!
Of course, everyone had to take a look!