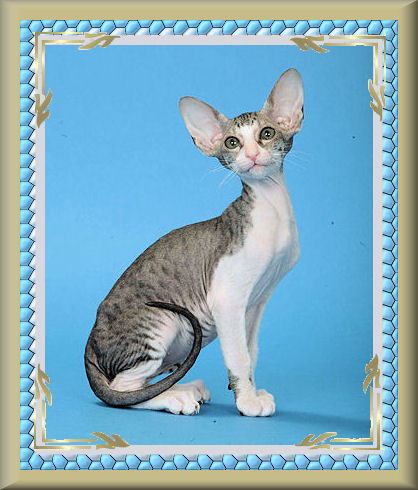 The Peterbald (EMS-code PEB) is a hairless cat of oriental type and originating from Russia. FIFe recognized the breed during the General Assembly 2006 in Rome as an addition to Category IV. Permitted outcrosses: Siamese, Orientals, Seychellois, but only for breeding Peterbald!

The above adorable kitten was bred by Cathérine Bastide under the prefix 'Barabashka' which is Russian for 'guardian angel'.
The parents are:
Sire: Volshebny Swer Zorro, chocolate spotted Peterbald bred by Svetlana Gilenko (St Petersburg)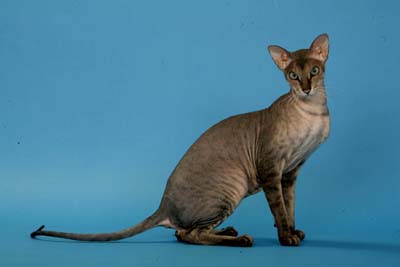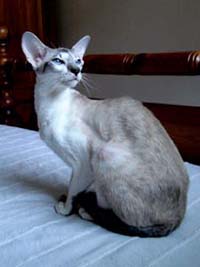 Dam: El Shaklan Veni Vidi Vicci, seal silver tabby point and white Siamese (Kattilan Al Capone x Habanita U'Nour al Raïs) bred by Cathérine Bastide
more kittens from this litter: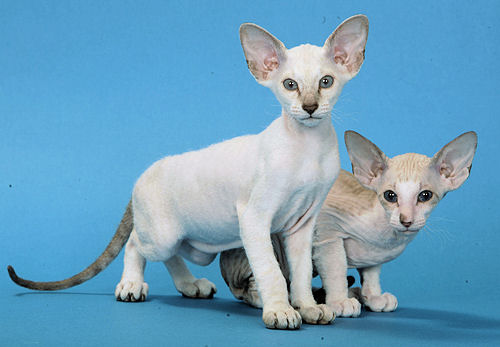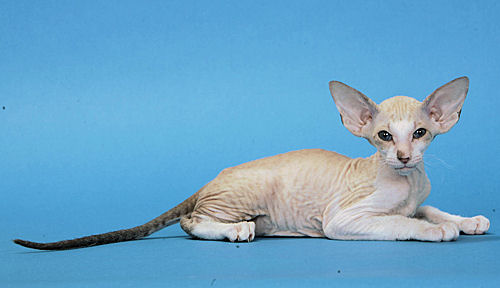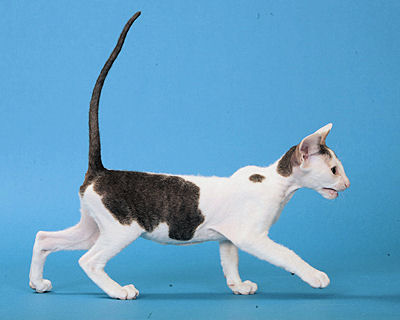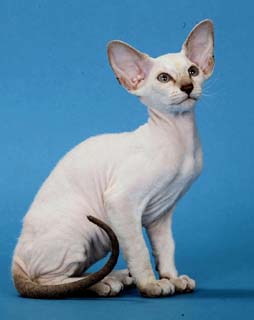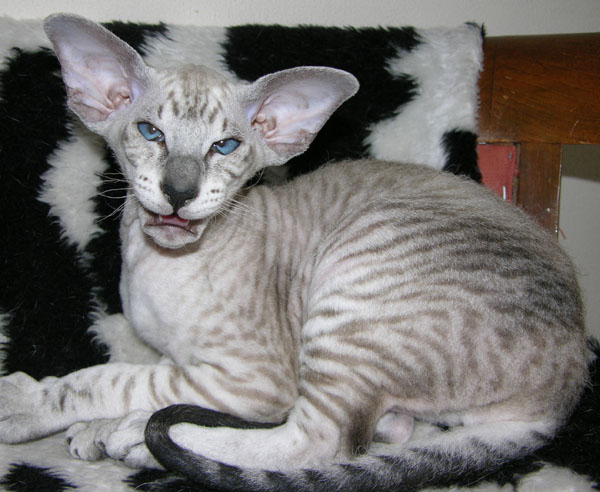 'El Shaklan Callas Furrever' seal silver tabby point Peterbald
Breeder: Cathérine Bastide - Owner: Yvonne Kleijn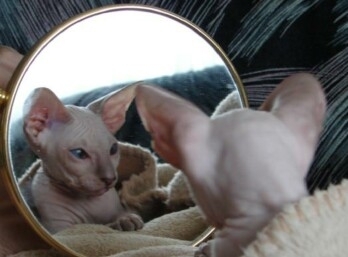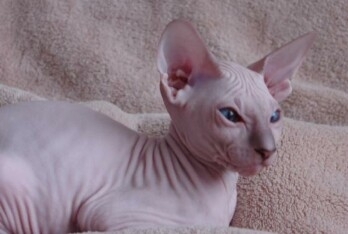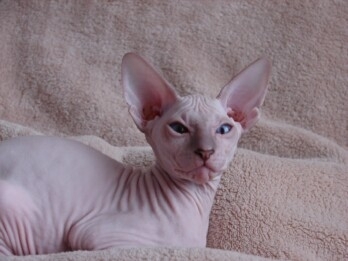 'Ideal Cat Child of Fortune'
Chocolate tabby point Peterbald / owner Petra Lerch
breeders: Julija and Indre from Lithuania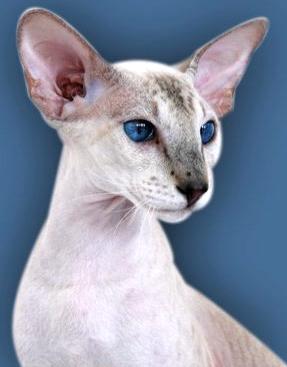 GC LaMASKA She's-a-Phantom, velours coat Chocolate Tabby Point Female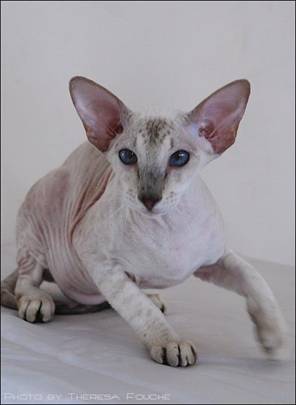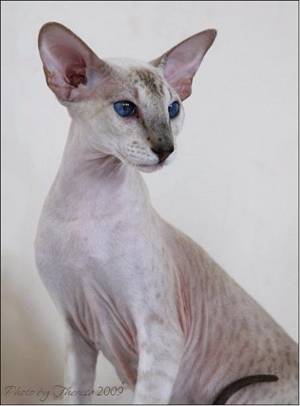 Breeder/owner: Mariette Burger, cattery LaMASKA, South Africa


Hereunder some pictures taken during the General Assembly of FIFe in Rome in May 2006 where the Peterbald was recognized.


left: Sabine Gruet, Cattery La Valluna, France, with 'ALF ROXY KONTY'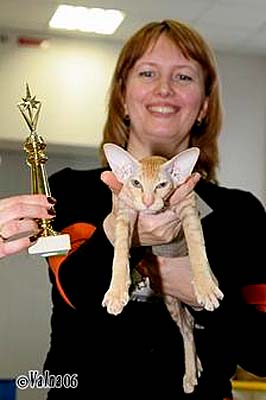 'ALF ROXY KONTY' with breeder Natalia of Alf Cattery, Russia

Peterbald Information
click the banners hereunder to learn more about Peterbalds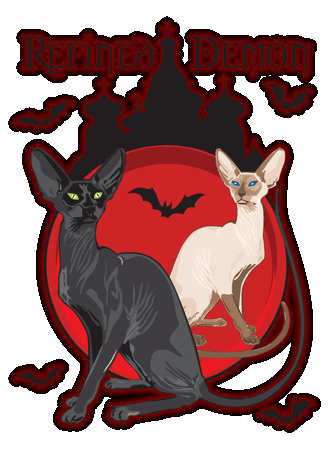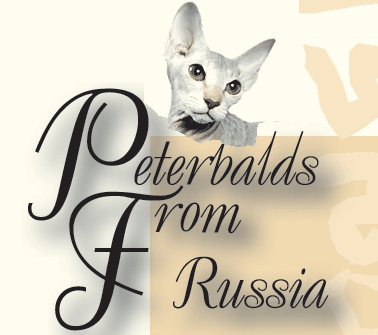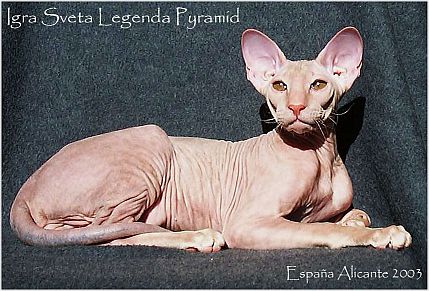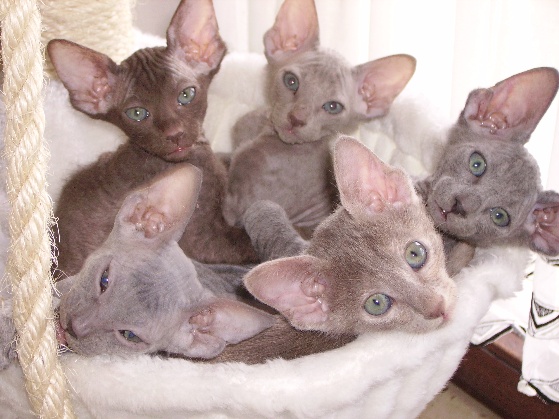 click the picture for the site of Barbara Veldhuis


Nanda Alstede