centrale keuring KWPN, Exloo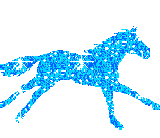 central judging KWPN, Exloo
7 august 2008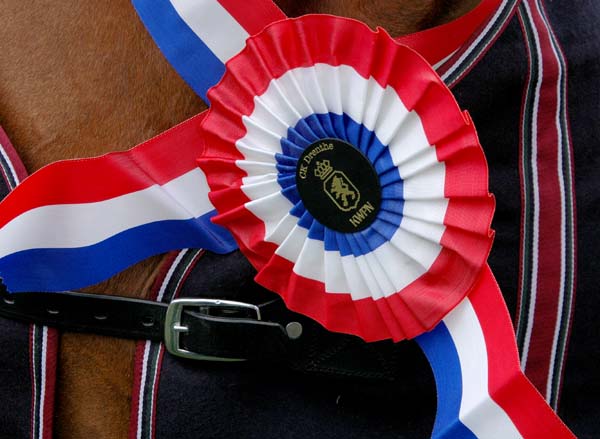 Voor de keuring van Arabische paarden op 9 augustus 2008, klik op de foto hieronder

For the judging of Arabian horses 9 August 2008, click the photo below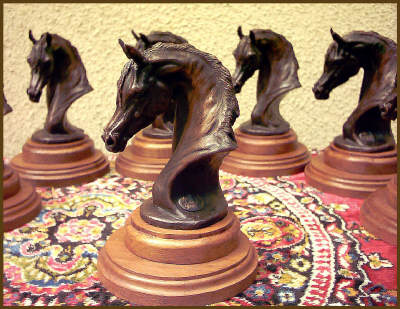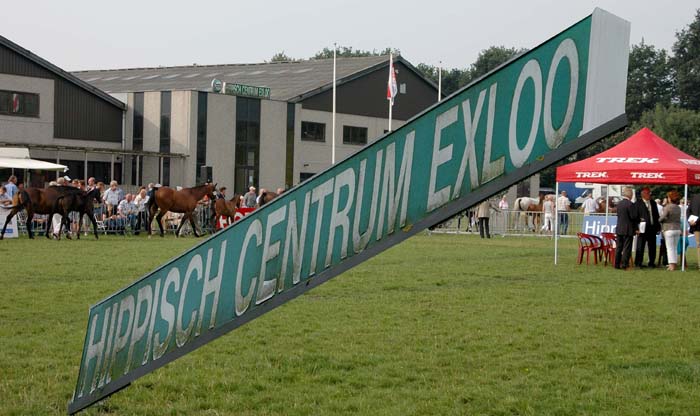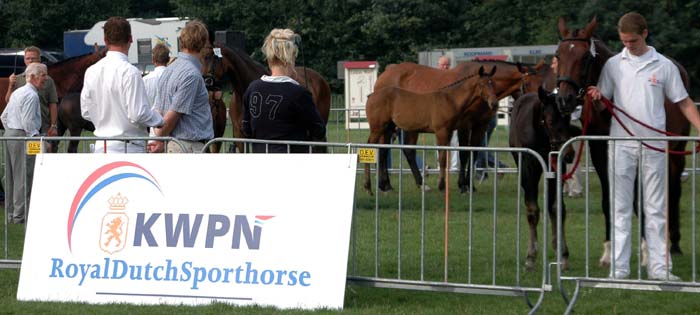 Het hengstveulen van onze dierenarts, Natasja van den Berg, 'Deal Or No Deal' van de hengst 'Up To Date' , was ook hier aanwezig.
The colt of our veterinarian, Natasja van den Berg, 'Deal Or No Deal' (from the stallion 'Up To Date' ) was also present here.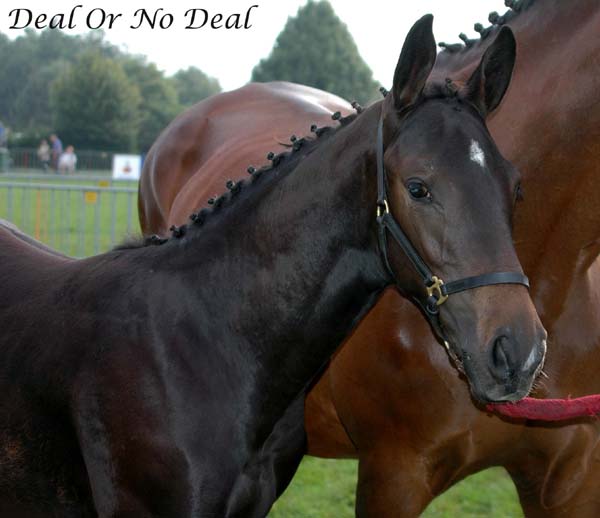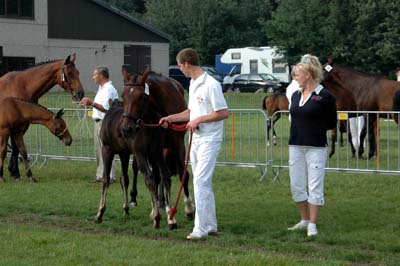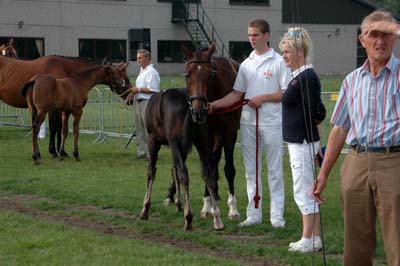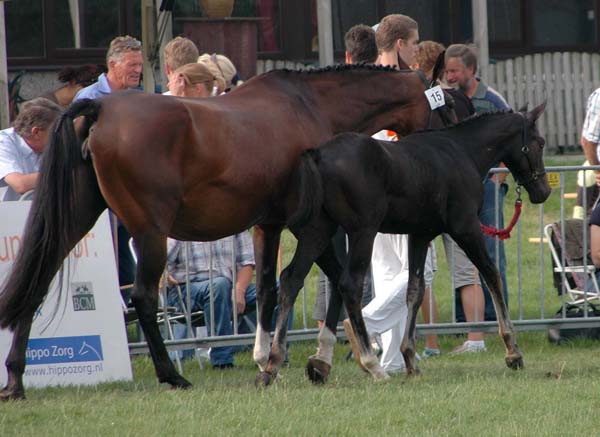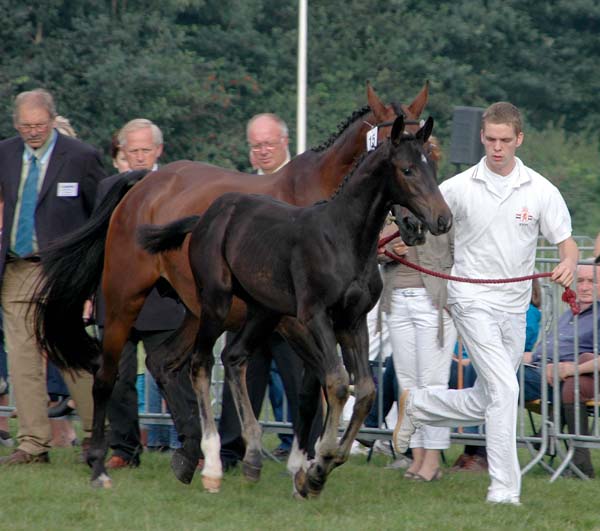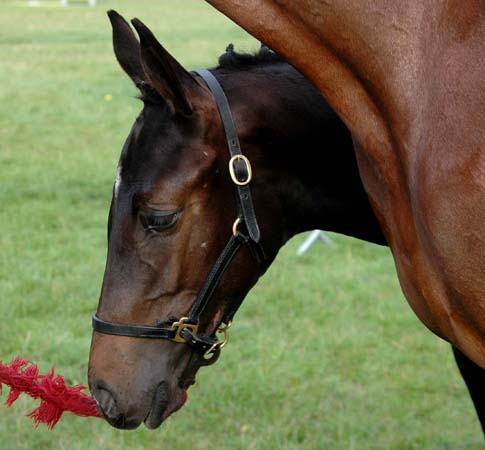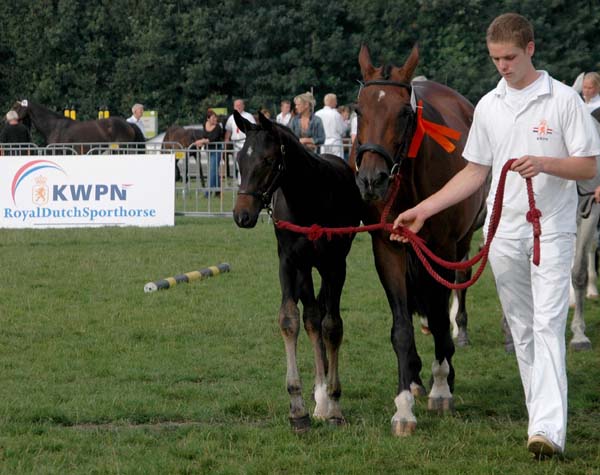 Kampioen dressuur gefokte veulens werd het hengstveulen DEEJAY van de hengst Vivaldi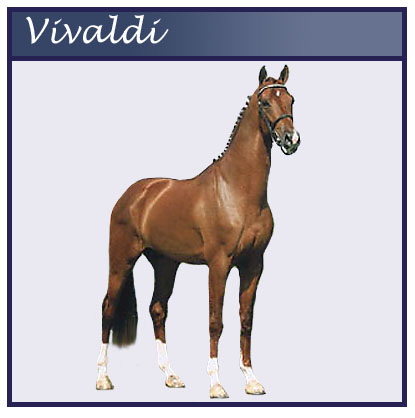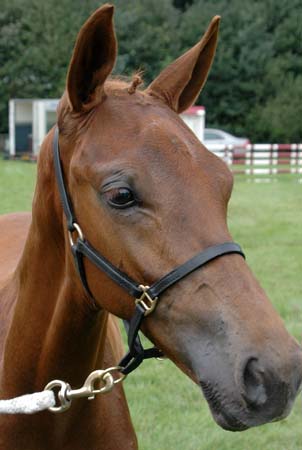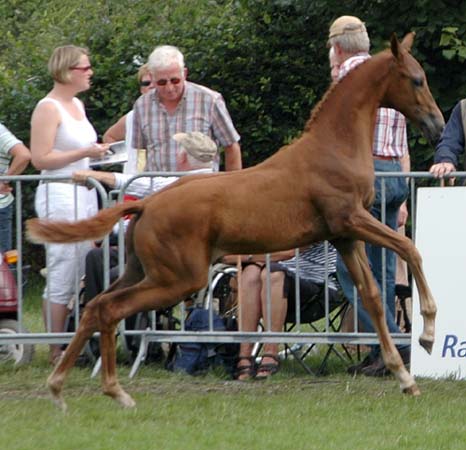 The colt DEEJAY (father is the stallion Vivaldi) became Champion of the foals bred for dressage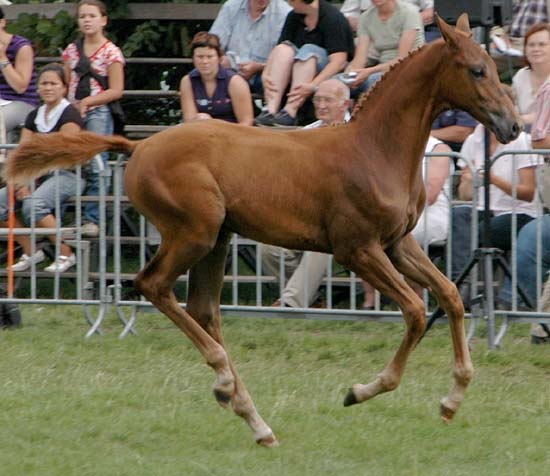 Het koffievosje dat we ook in Rolde zagen, kreeg een 3e plaats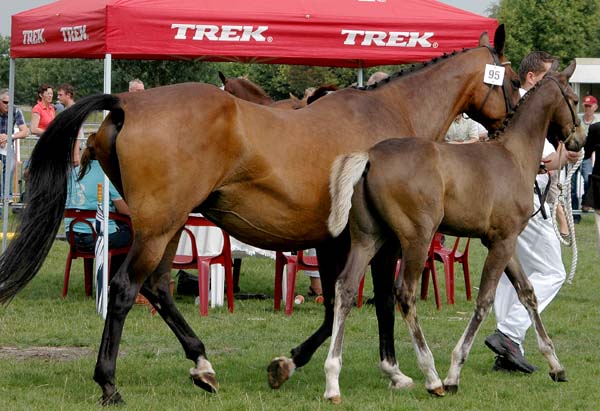 The bay foal which we also saw in Rolde, ended up in third place

Dit was een wel heel bijzonder koppel. De Friese merrie verloor haar veulen in dezelfde nacht dat het bonte veulen zijn moeder verloor. Men bracht ze samen en ze accepteerden elkaar onmiddellijk.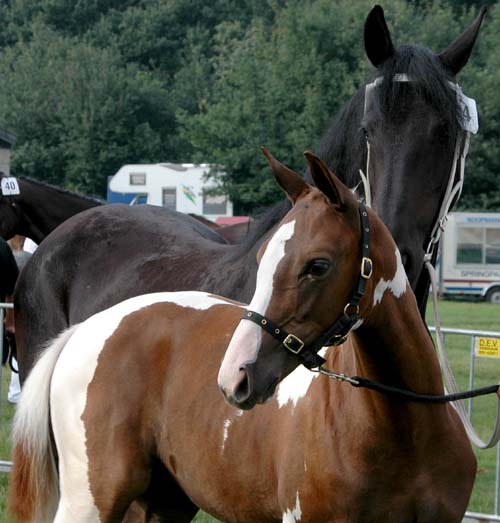 This was a very special couple. The Frisian mare lost her foal the same night that the bicolour foal lost his mother. They brought them together and they accepted each other from the start.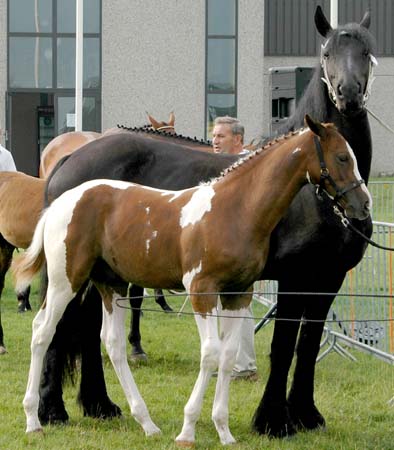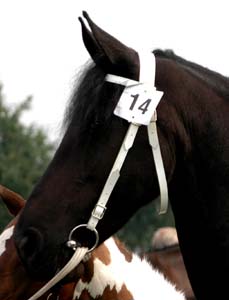 Er was nog veel meer te genieten, o.a. dressuur en springen voor 4 en 5 jarige paarden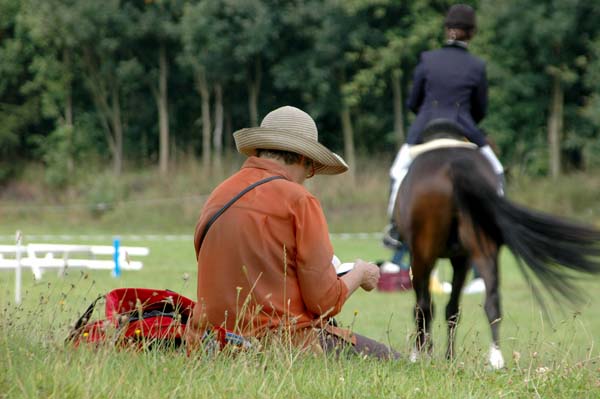 There was more to enjoy, a.o. dressage and show jumping for 4 and 5 year old horses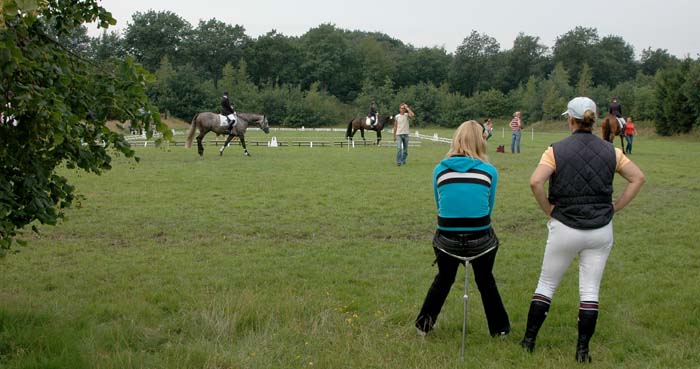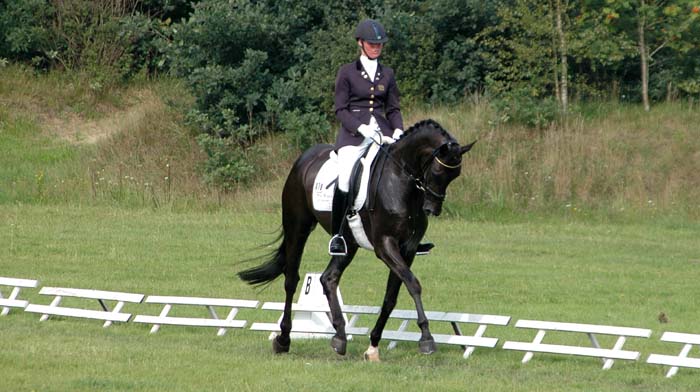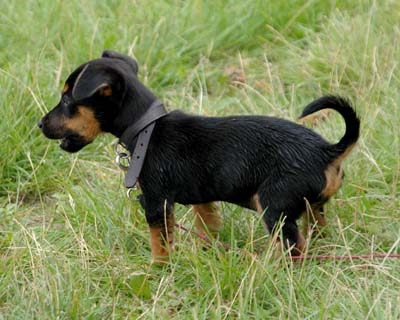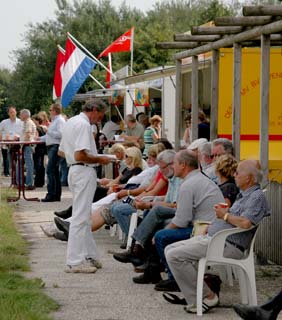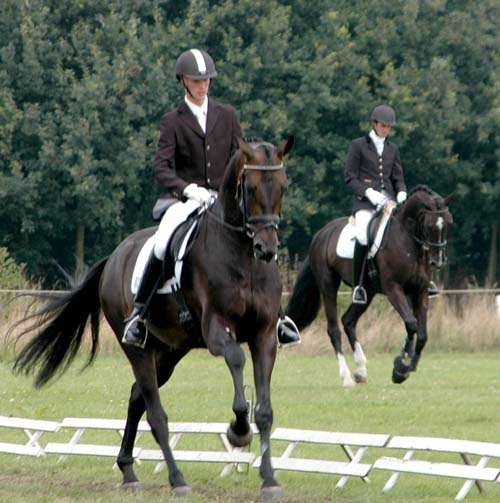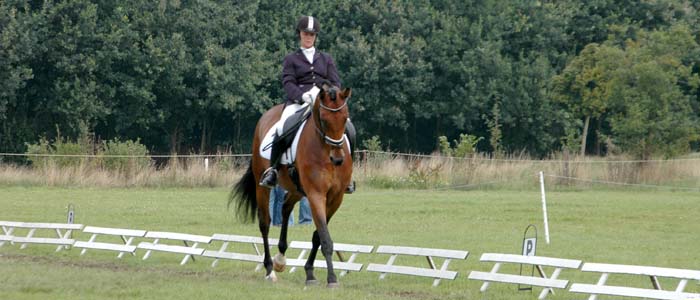 Nanda Alstede