klik op de foto voor 2008

click the picture for 2008

19.11.2009
Opwinding in de, anders zo rustige, Hoofdstraat!

Excitement in the, otherwise so quiet, Hoofdstraat!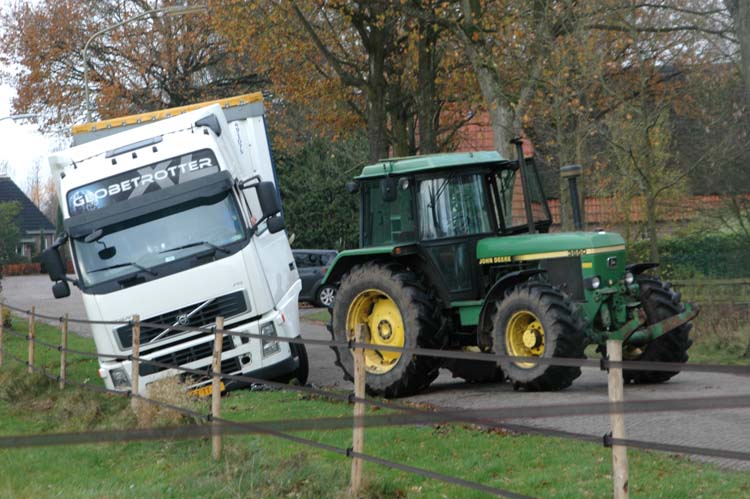 Dit werkt niet ...... / This doesn't work .....
Hier moet zwaarder materiaal aan te pas komen!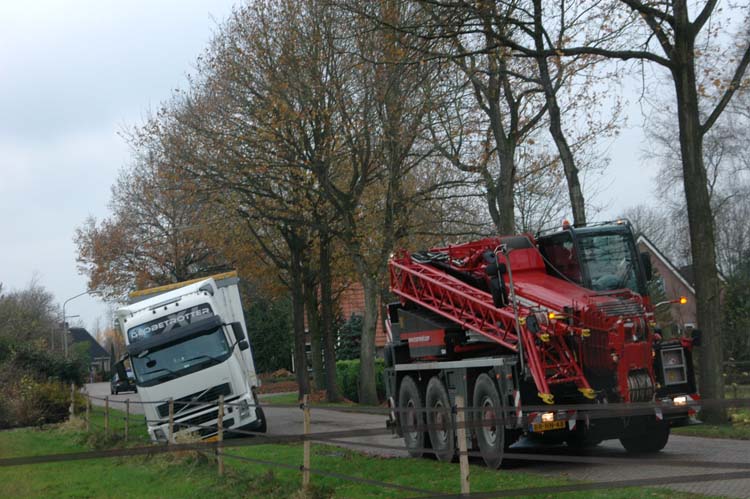 This needs heavier equipment!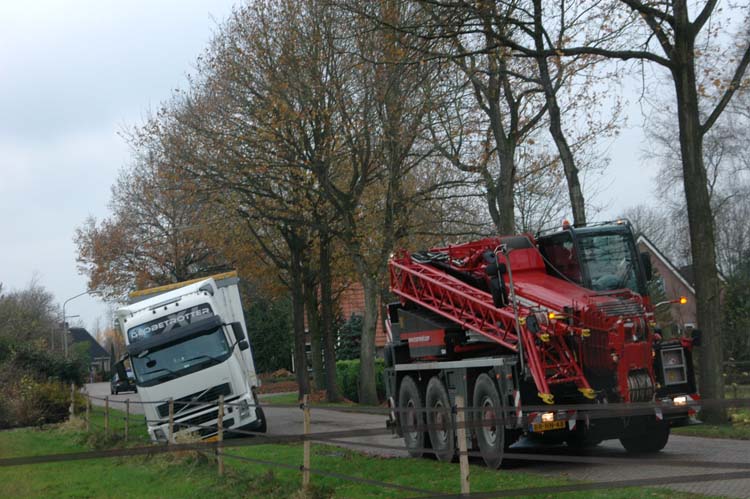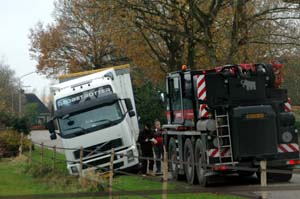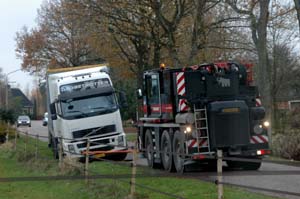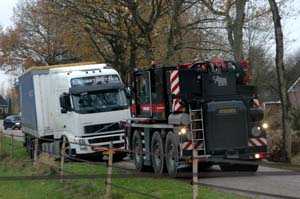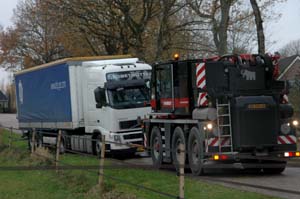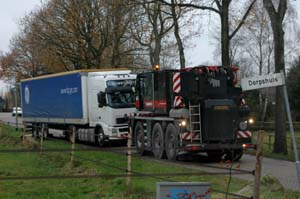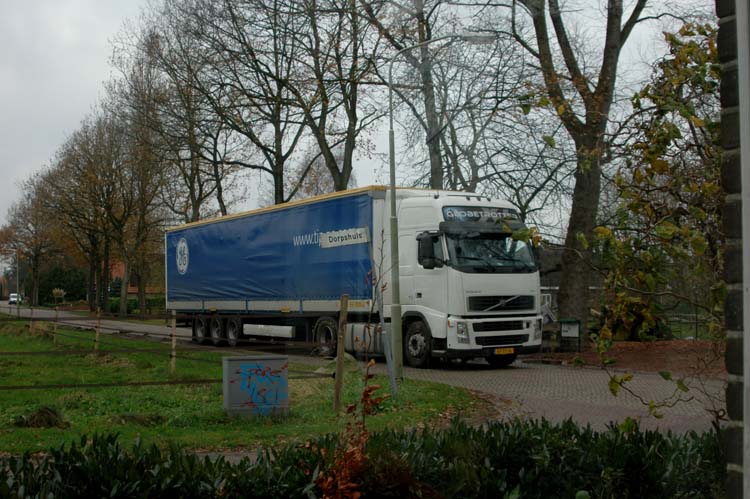 Eindelijk vrij! / Free at last!

19.11.2009



Zonsondergang boven Ees / Sunset over Ees

12.09.2009
30.08.2009
Vuelta in drouwen
Klik op het plaatje voor de foto's / Click the image for the photos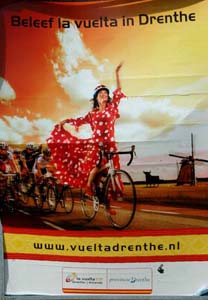 12.09.2009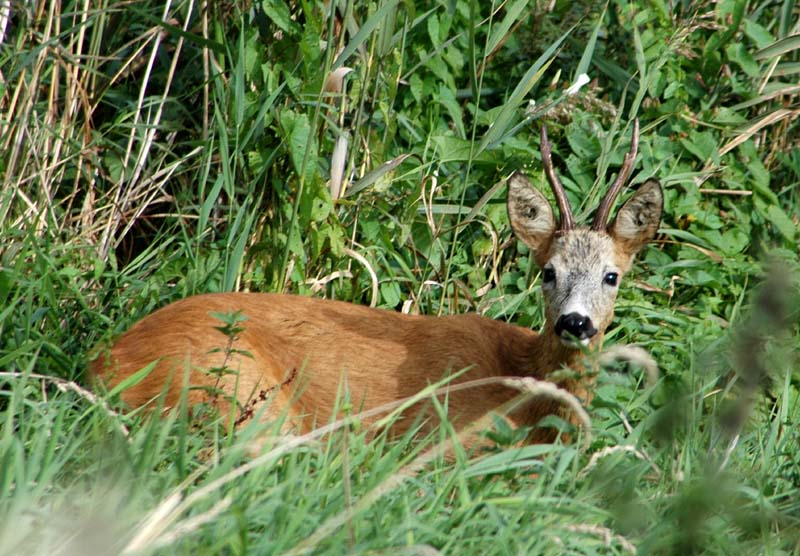 En toen kwamen we onverwacht bij het Paterswoldemeer deze mooie reebok tegen ....
And then at the lake of Paterswolde we unexpectedly met this beautiful roe-buck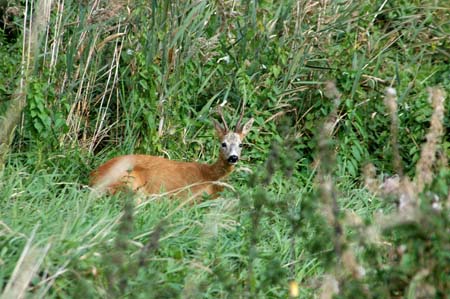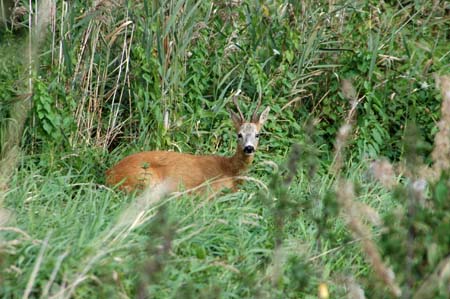 verborgen tussen de struiken bij de pijl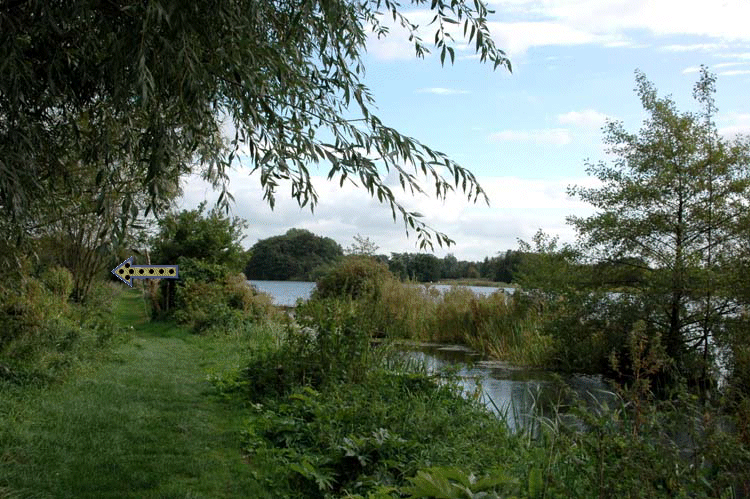 hidden in the bushes where the arrow is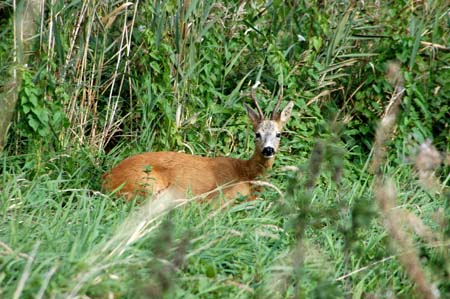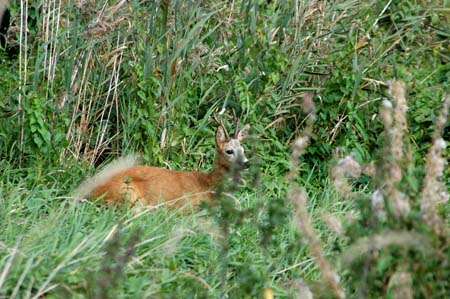 en deze kleine, groene kikker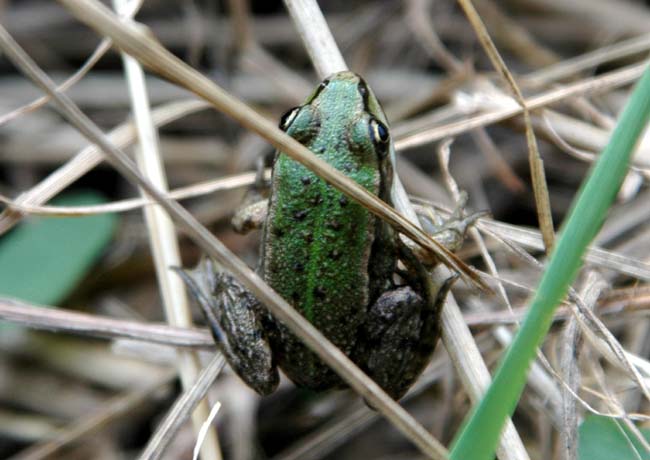 and this little green frog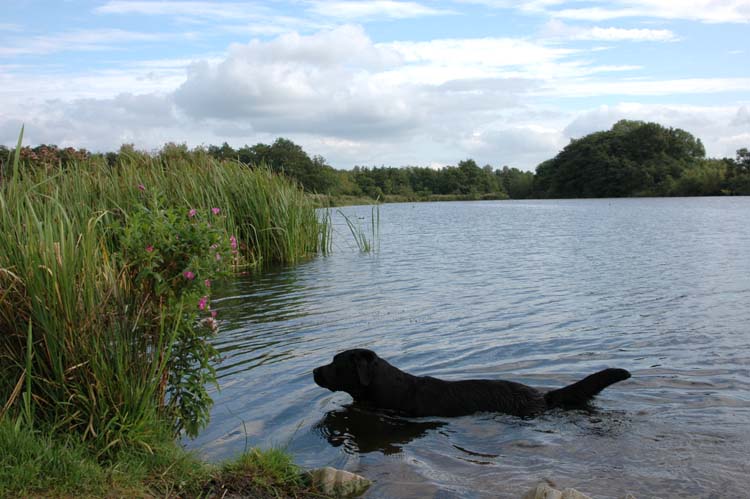 Paterswoldemeer - - Lake of Paterswolde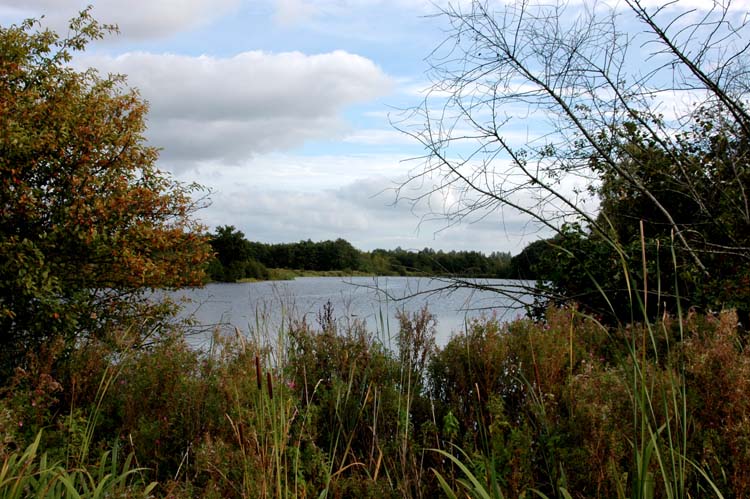 07.08.2009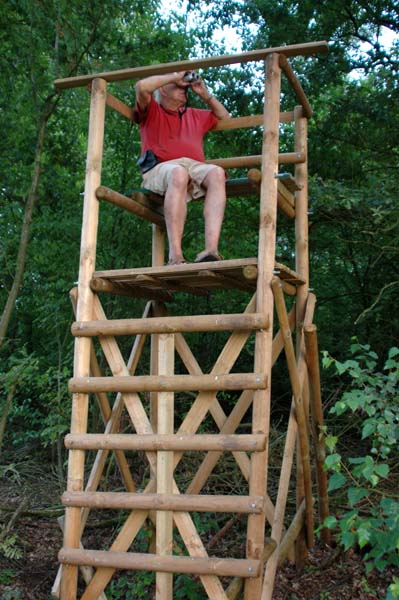 Een uur lang gekeken naar het uitzicht hieronder,
in afwachting van reeën die niet tevoorschijn kwamen ....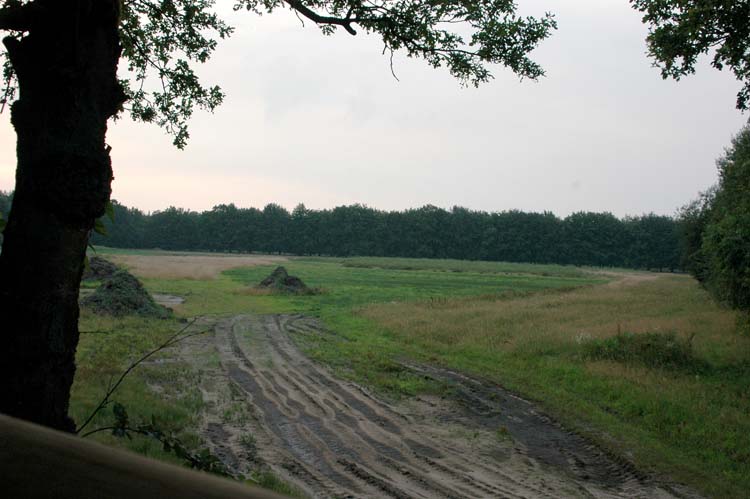 During one whole hour we stared at this view,
waiting for roes who didn't show up .....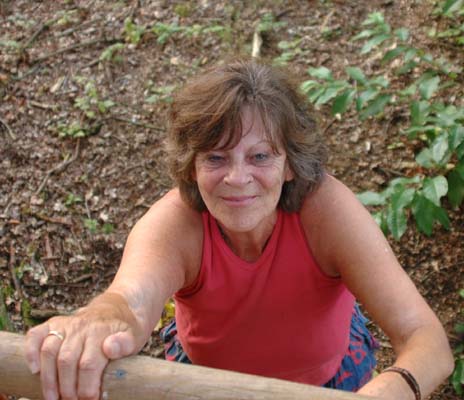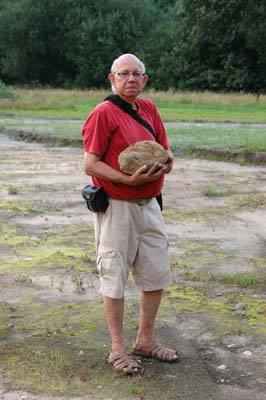 Dan maar weer naar beneden en een Drentse kei voor in de tuin gescoord
So down again and taking home a boulder for the garden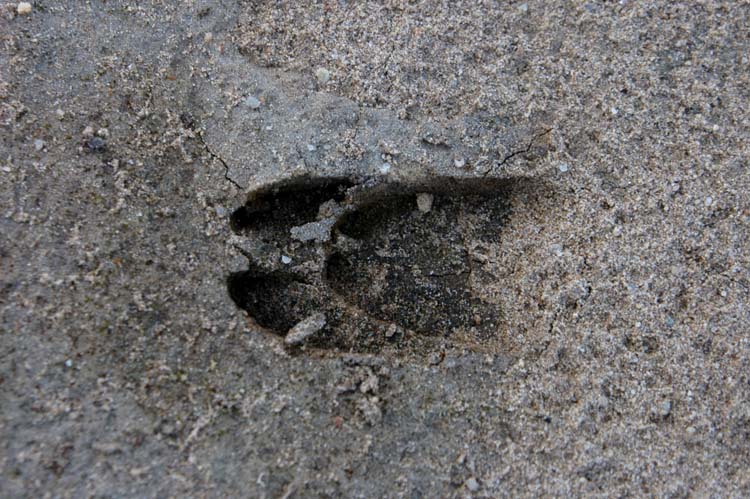 Ze waren wèl geweest! Volgende keer beter ...
They were there! Next time better ...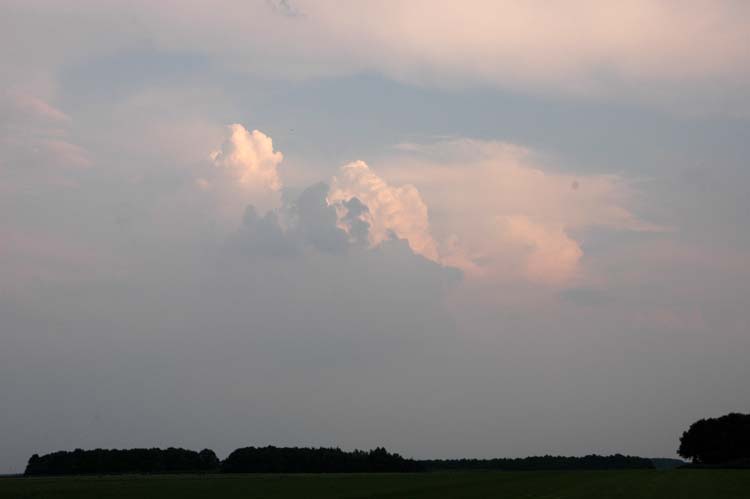 04.07.2009
Anderen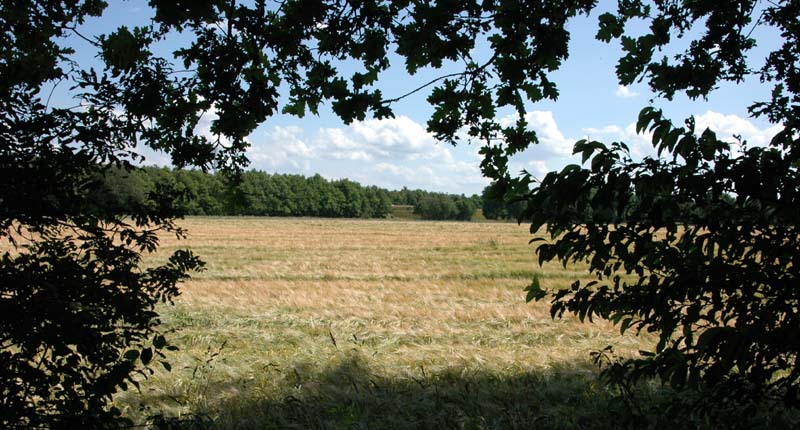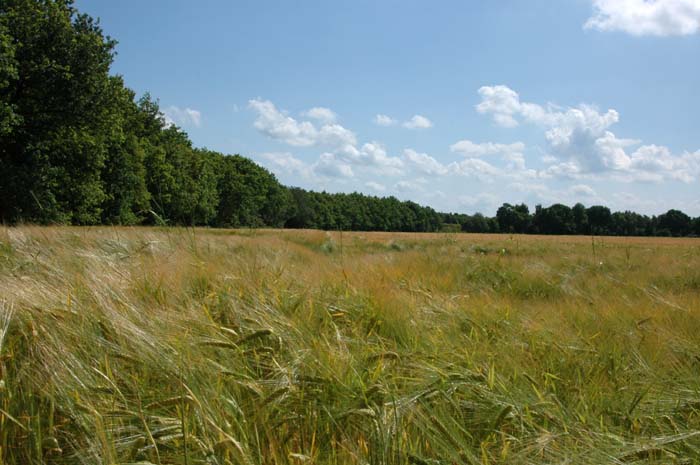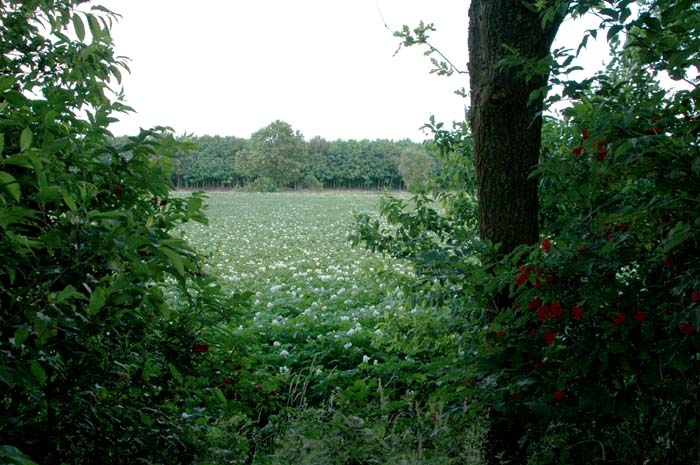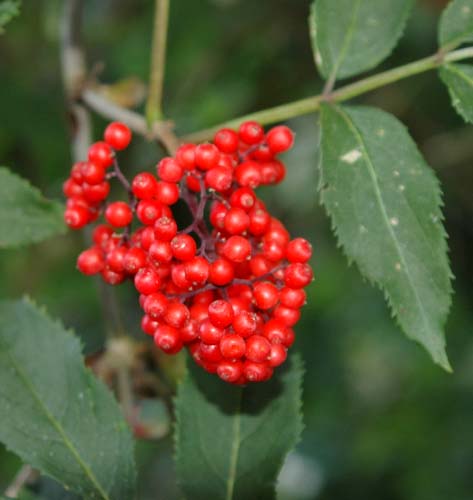 02.07.2009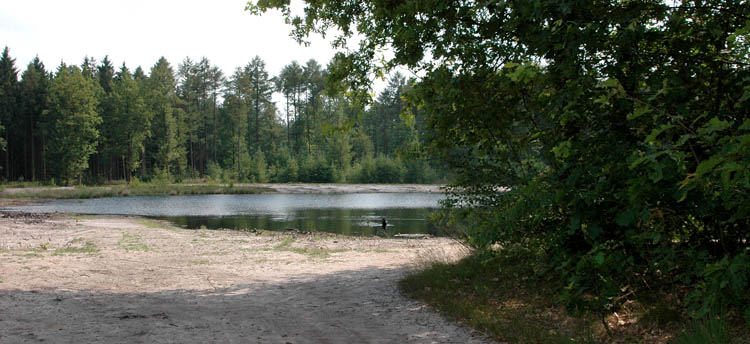 Bij een temperatuur van 29° Celcius kun je maar één ding doen: water opzoeken
en dat hebben wij volop in onze 'achtertuin'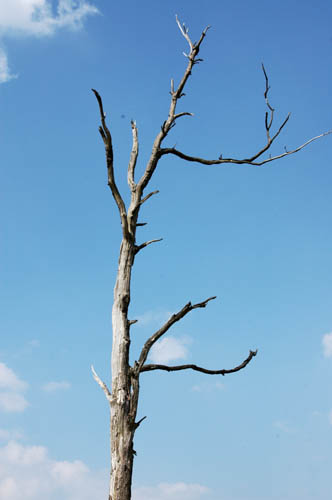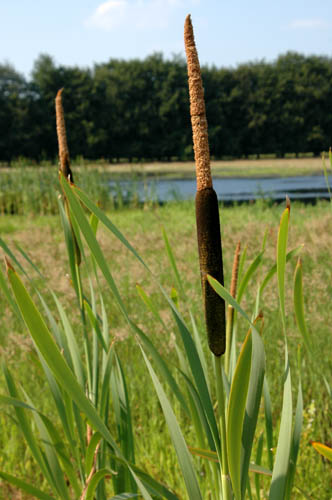 With temperatures of 29° Celcius you can do only one thing: looking for water
plenty of which we have in our 'backyard'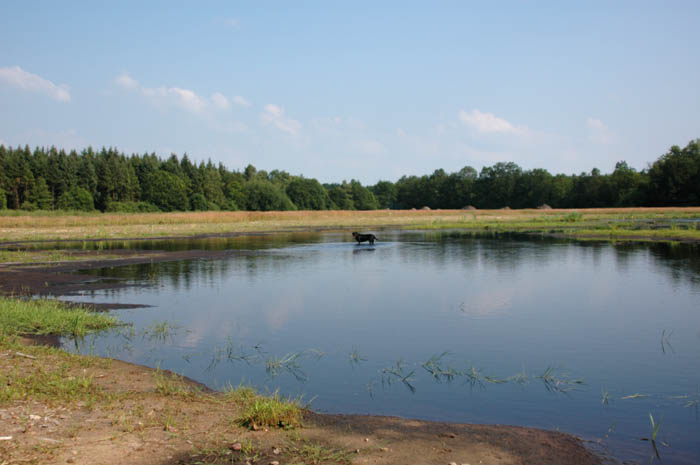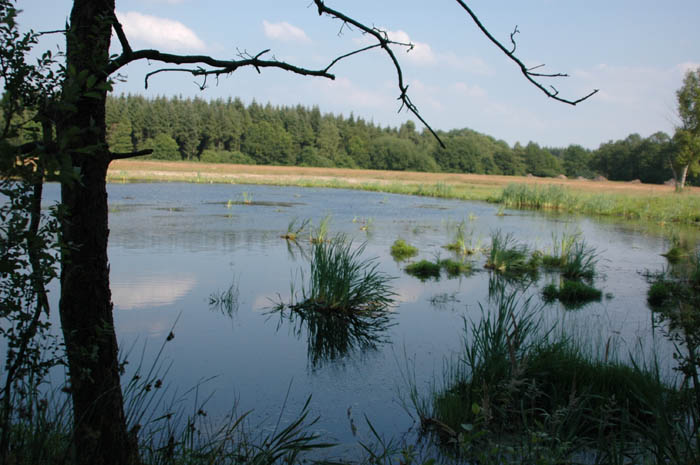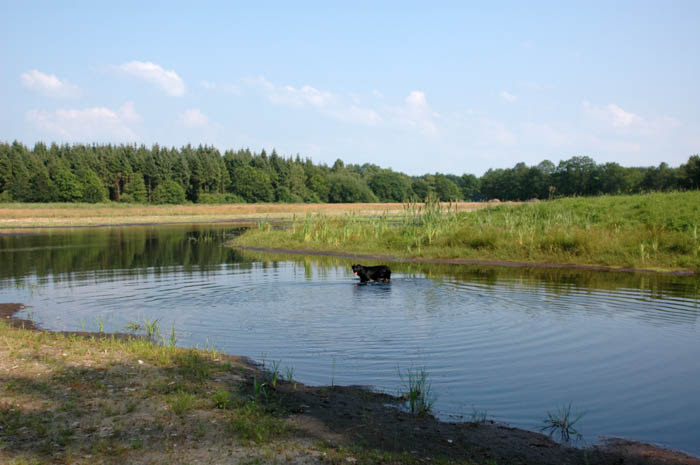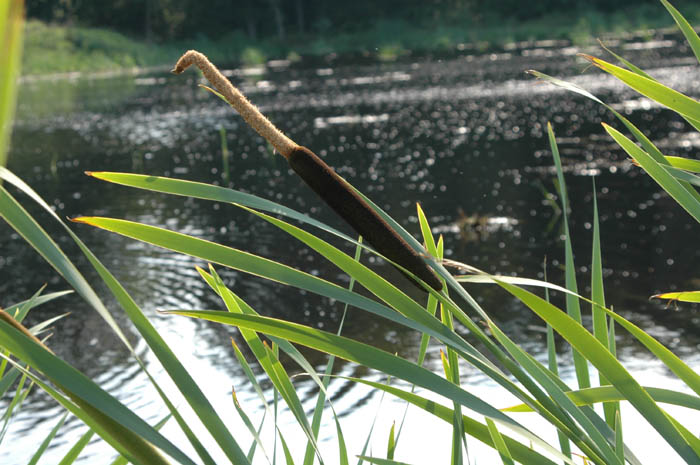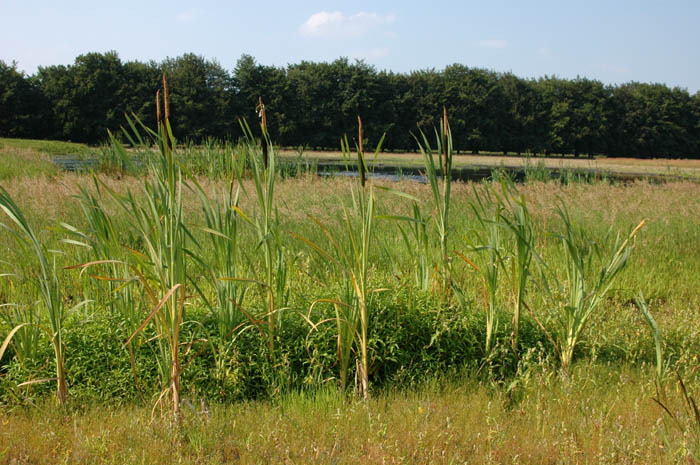 24.06.2009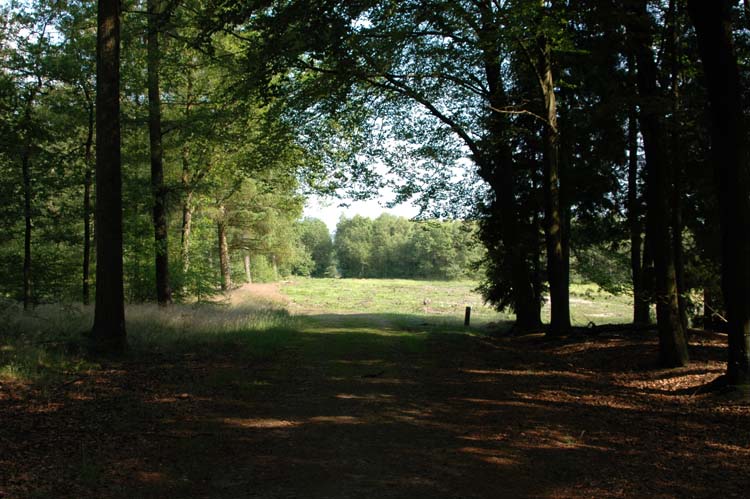 Het bos bij Borger waar wij vaak gaan wandelen - - the woods at Borger
where we go for a walk regularly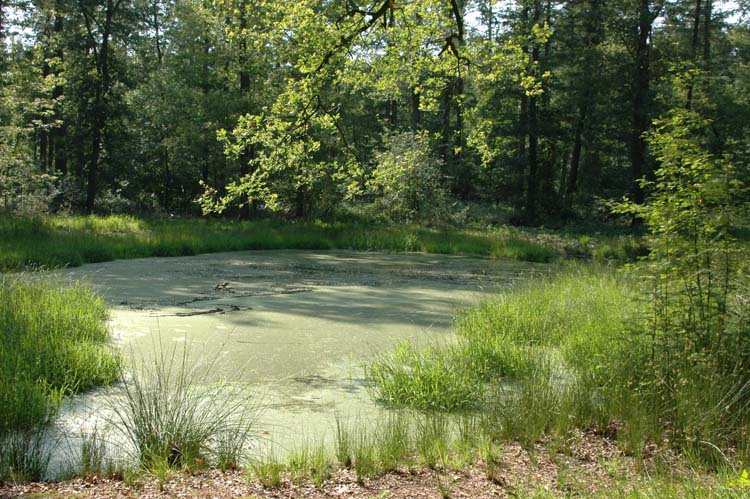 Bodil's meertje! -- Bodil's little lake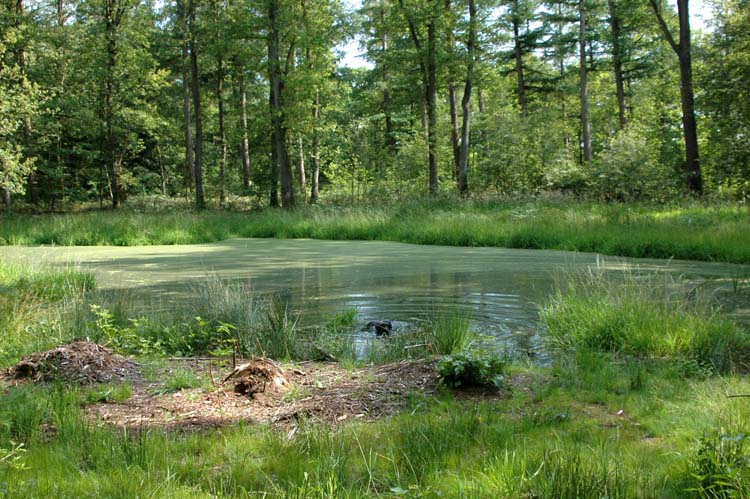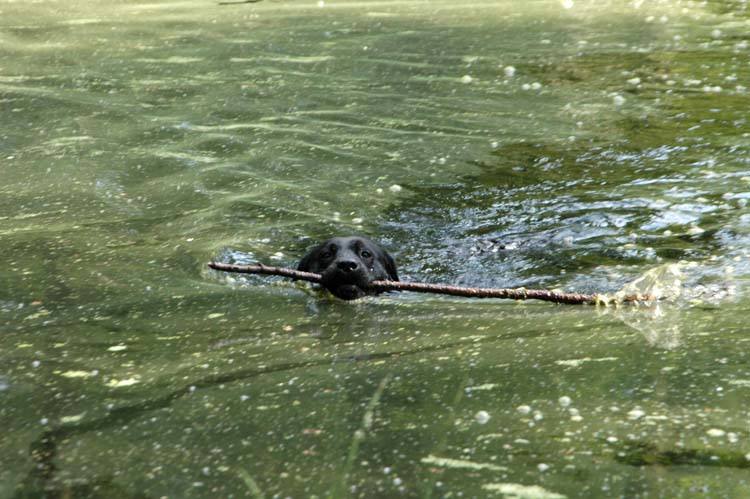 17.06.2009
Exloo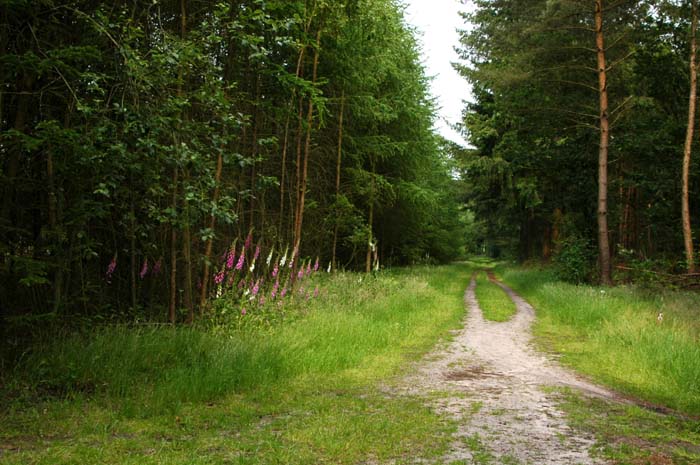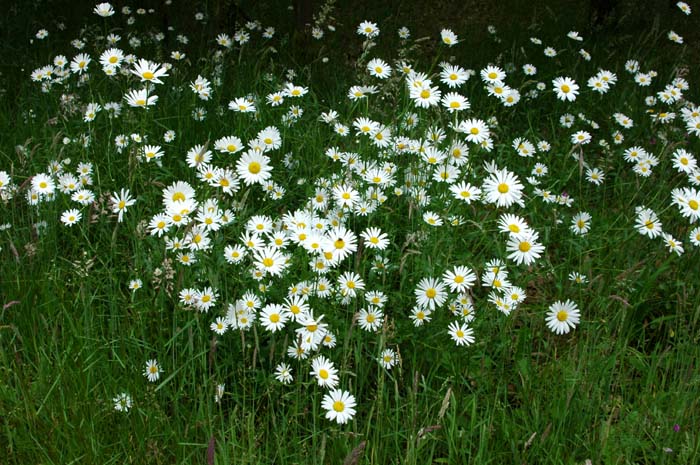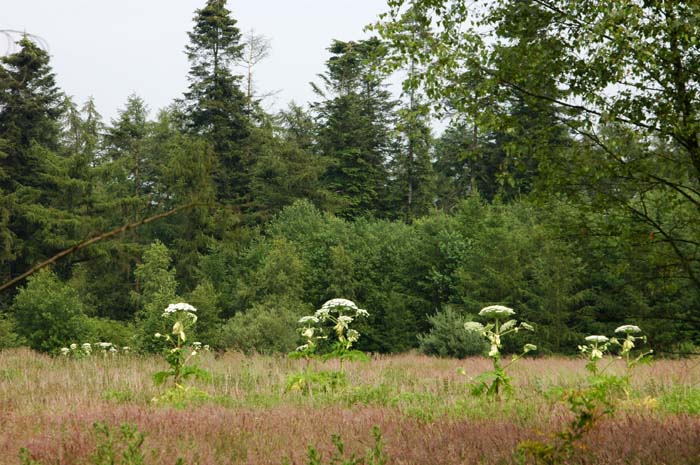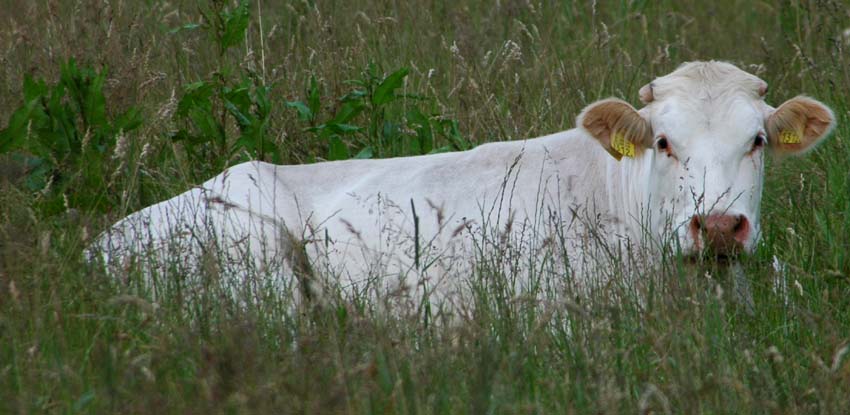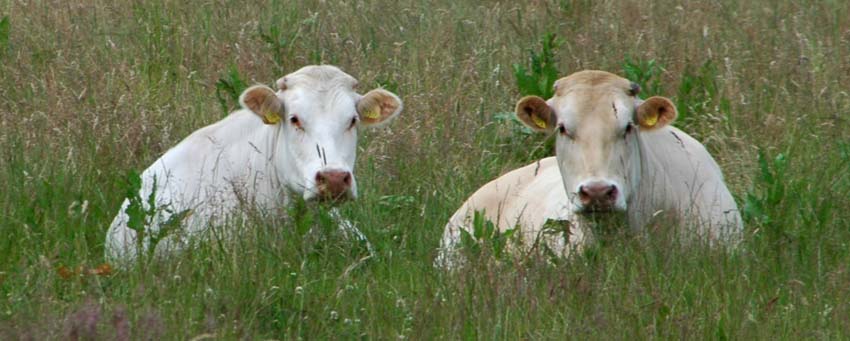 14.06.2009
Sleenerzand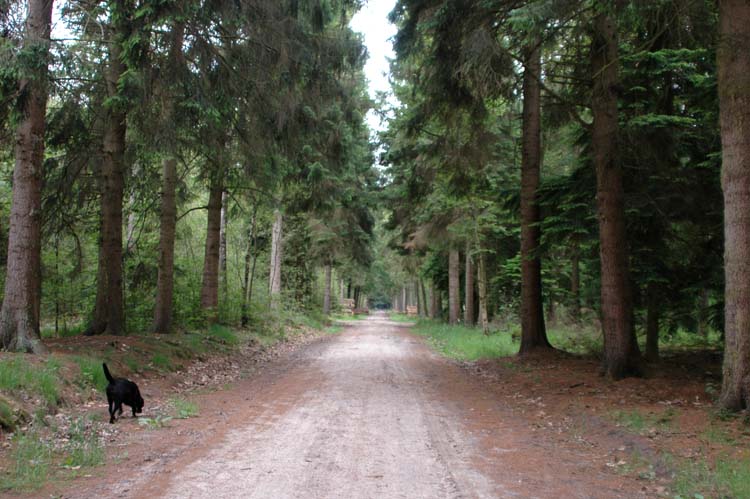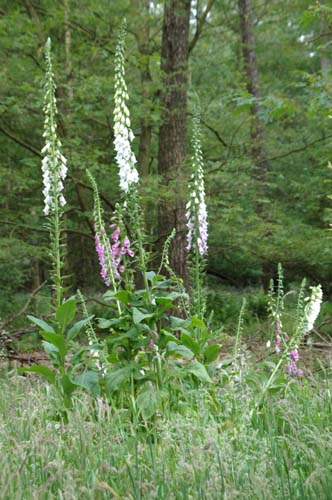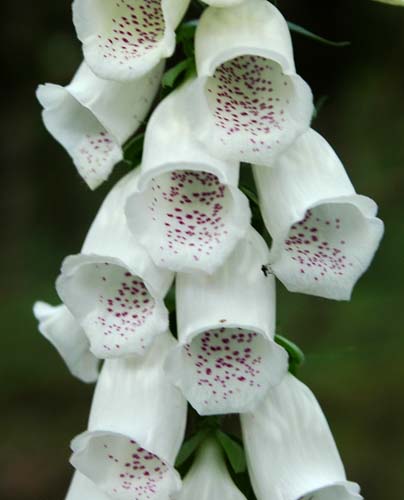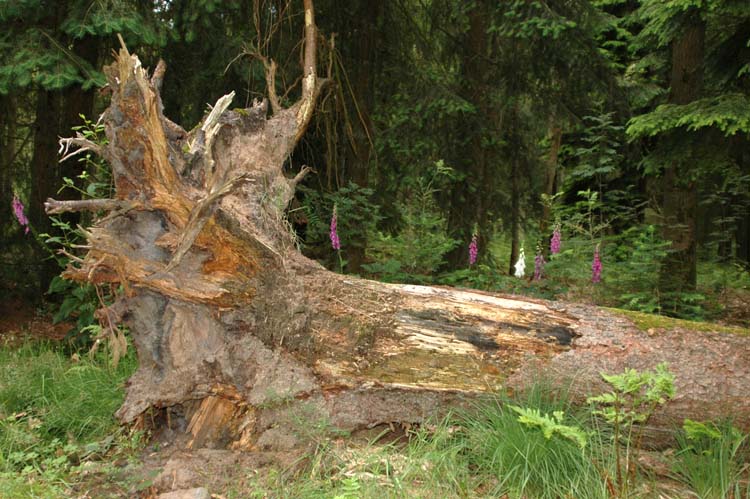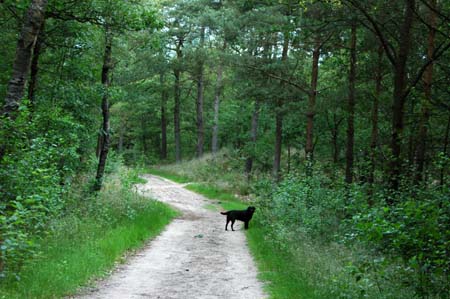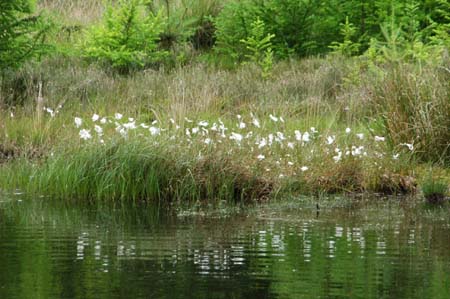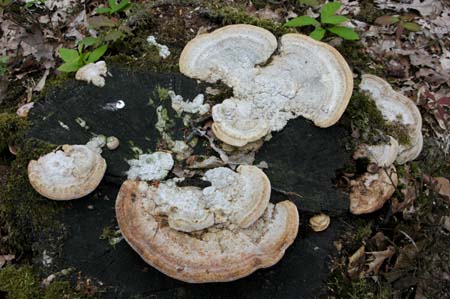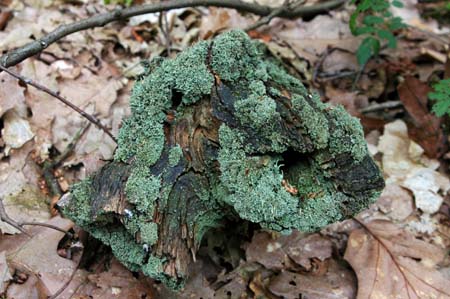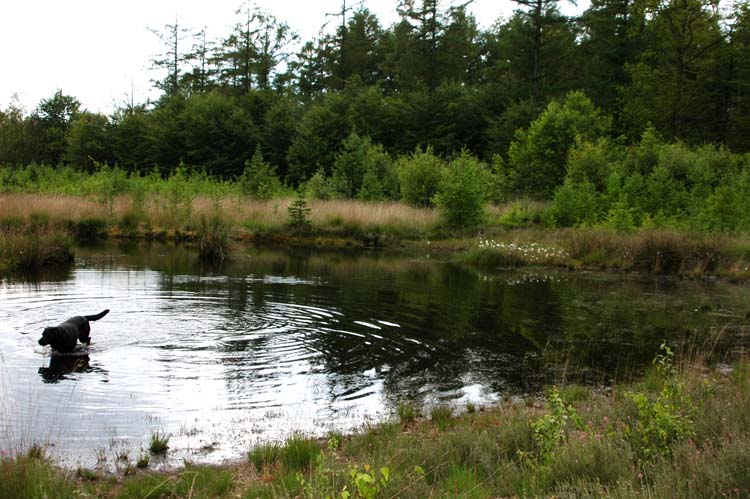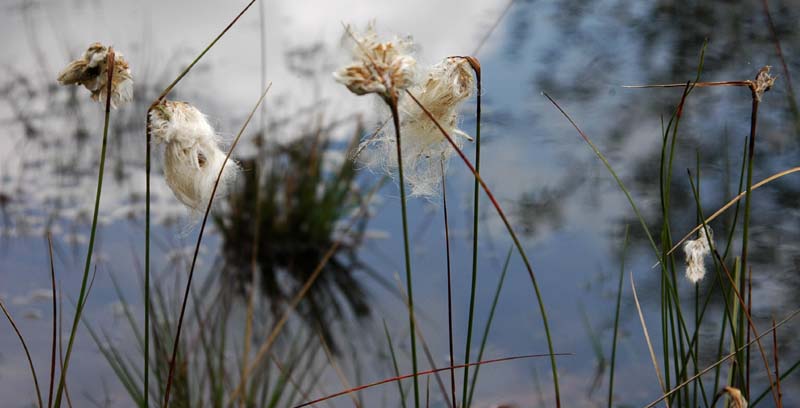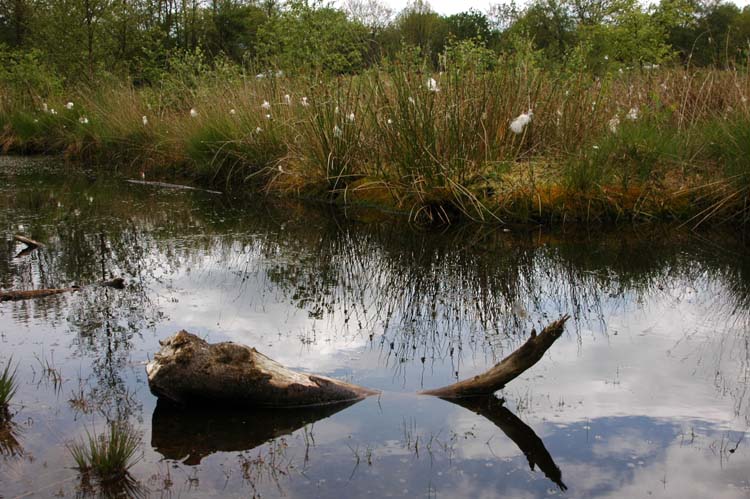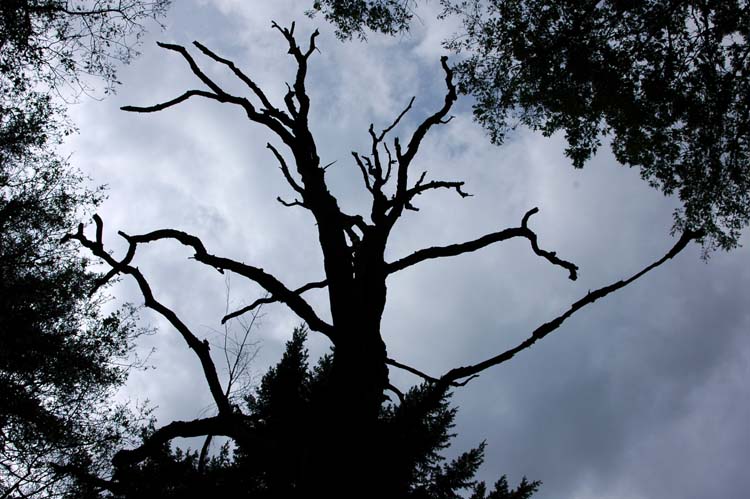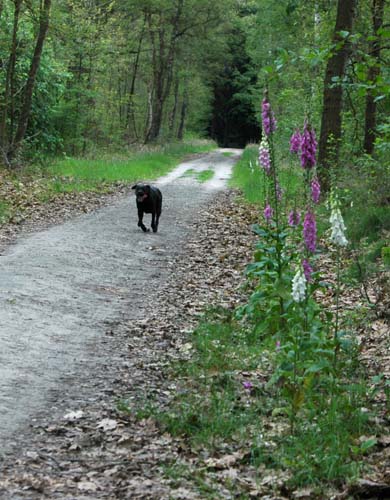 19.04.2009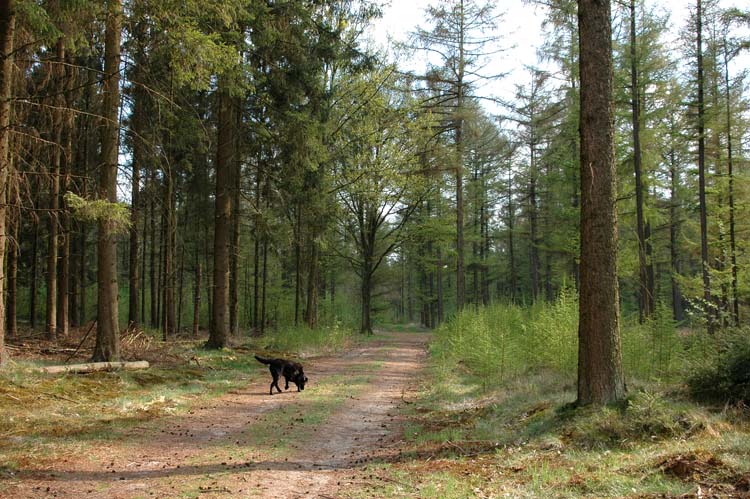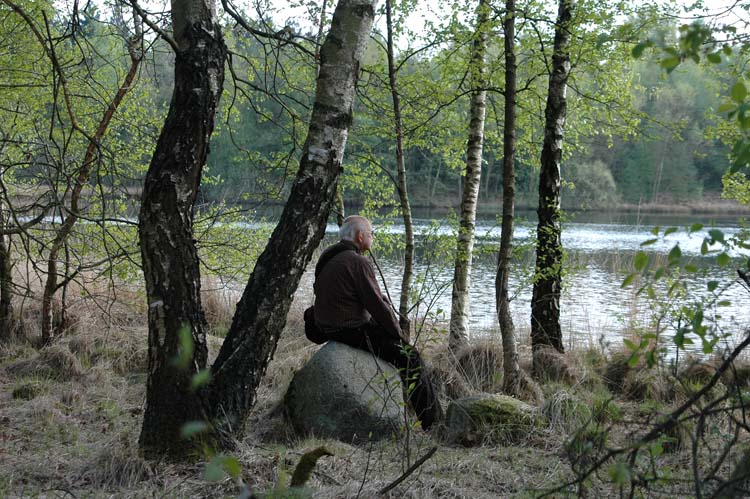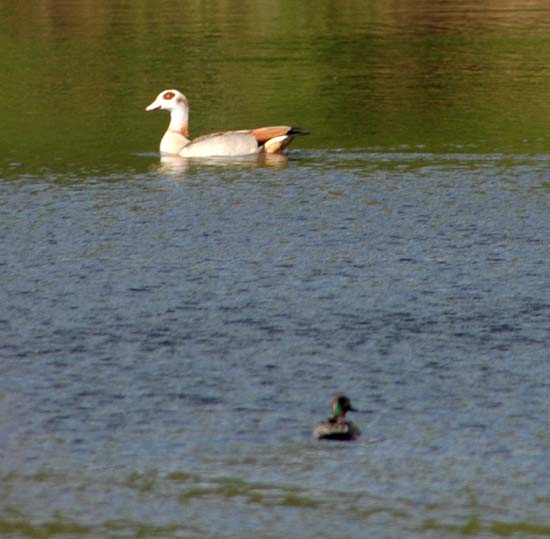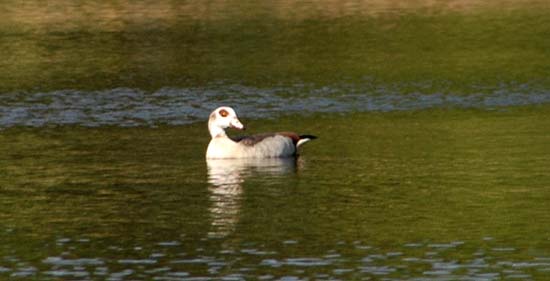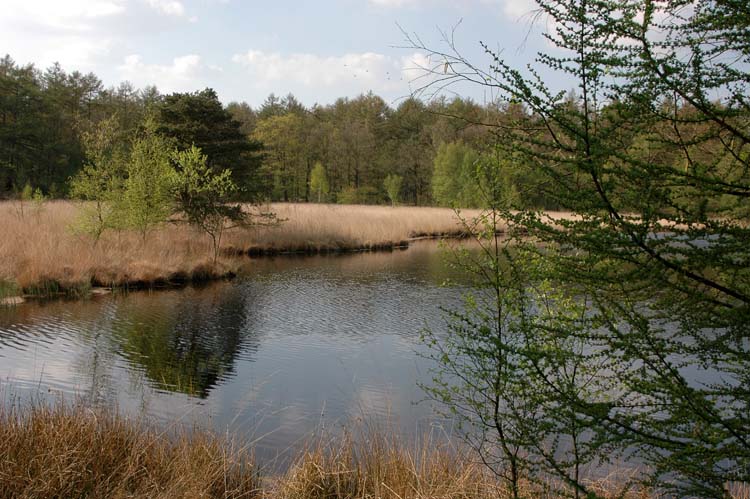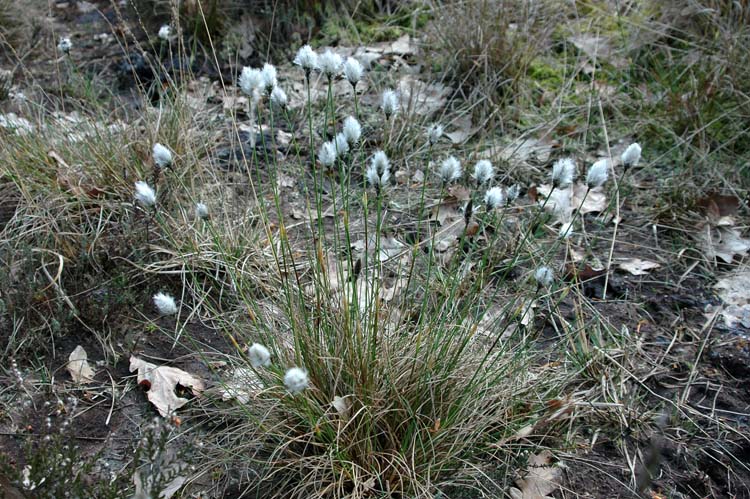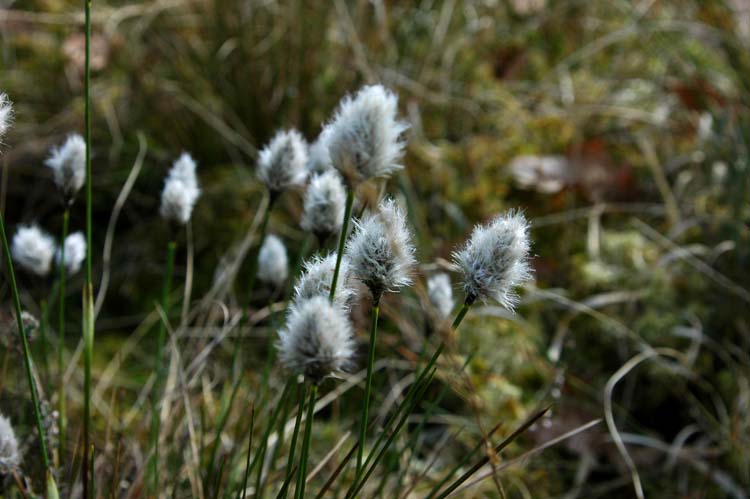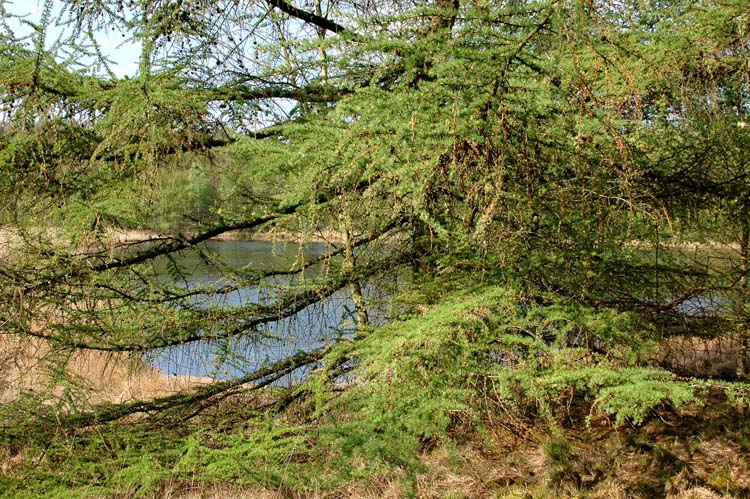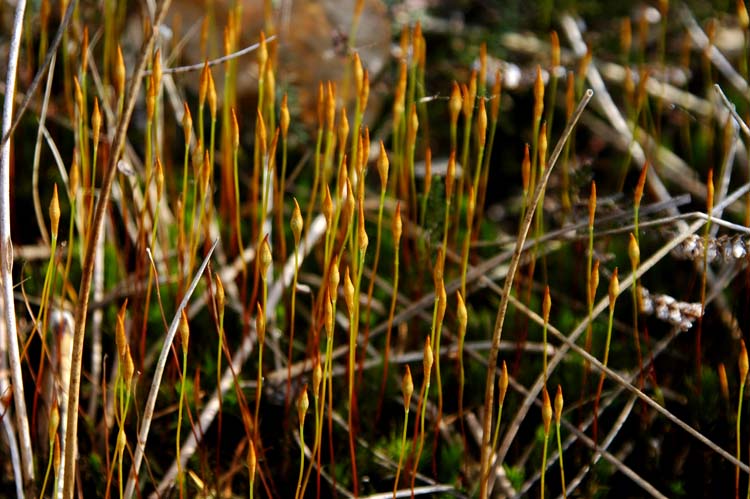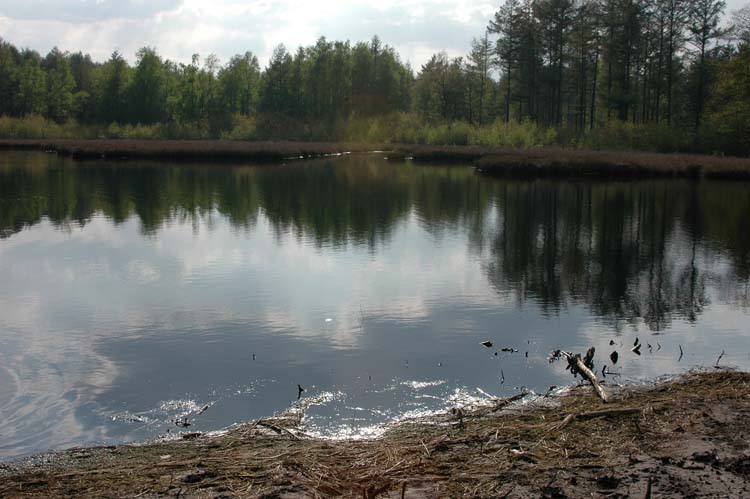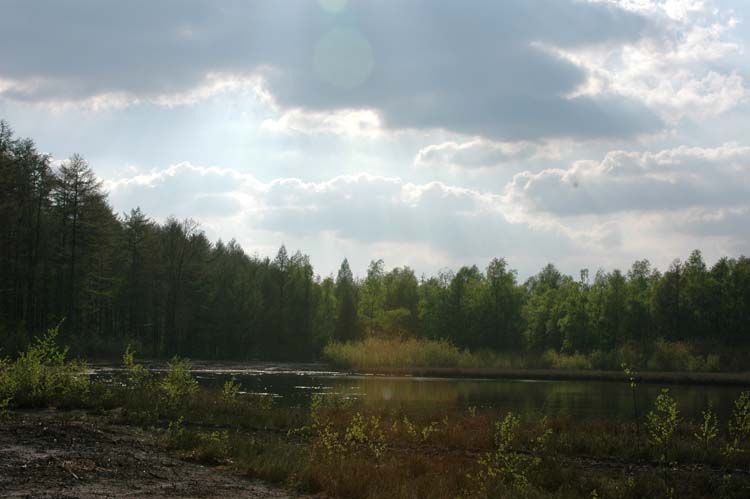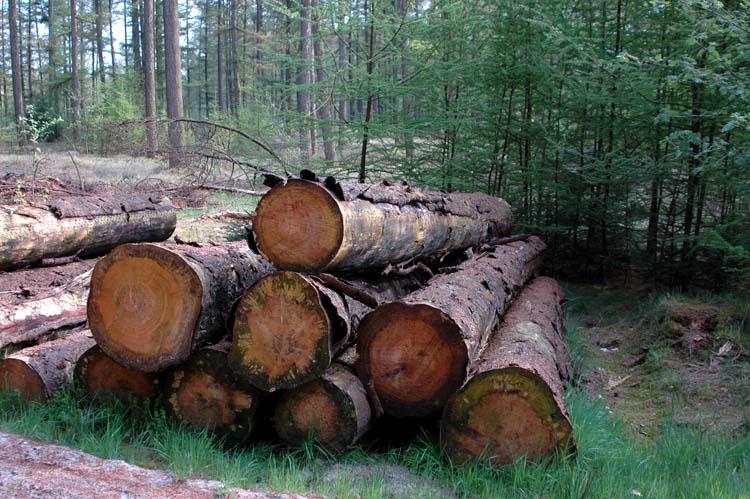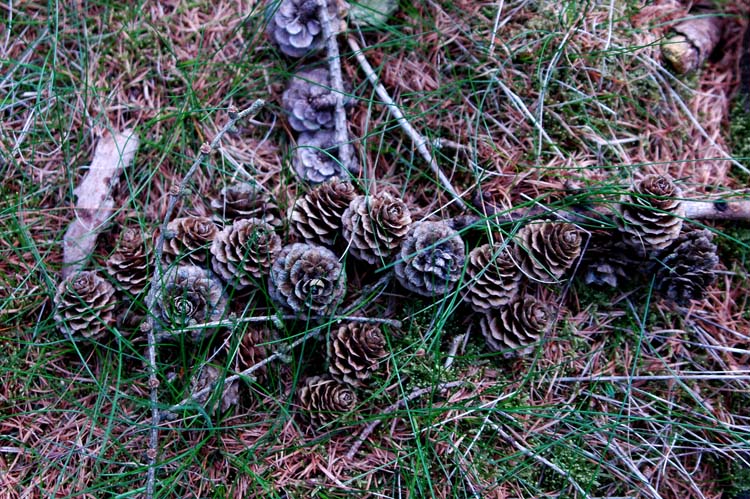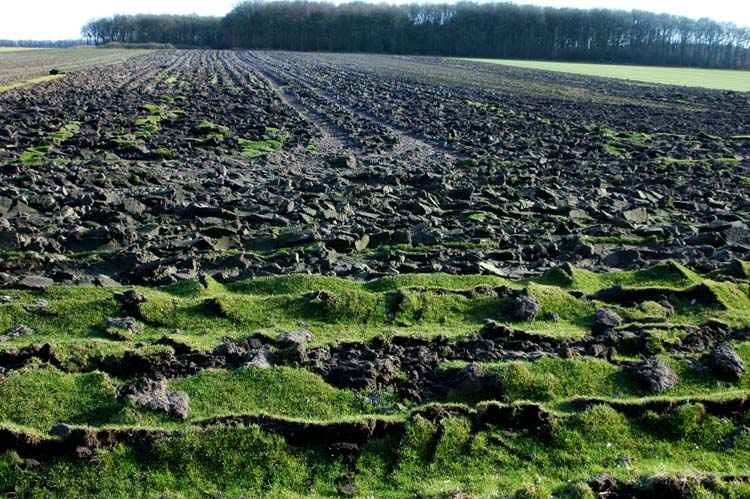 18.03.2009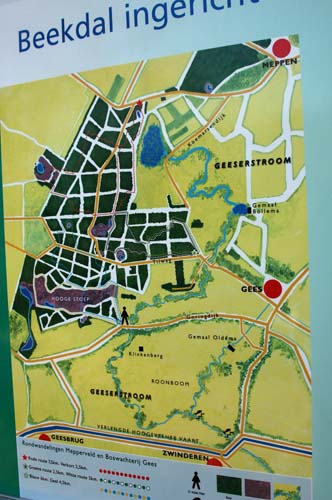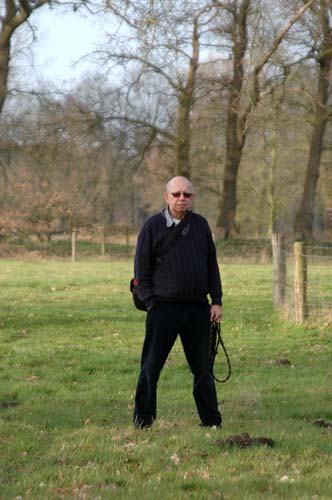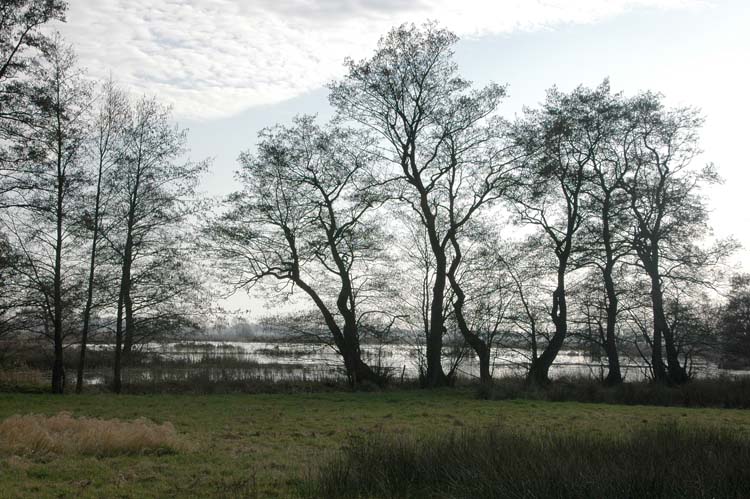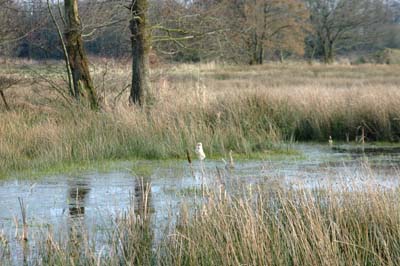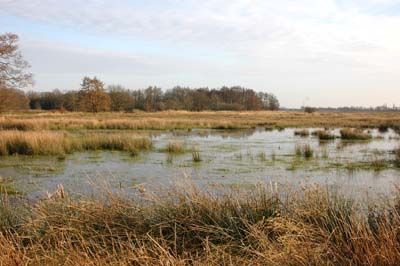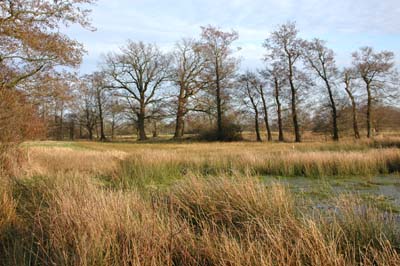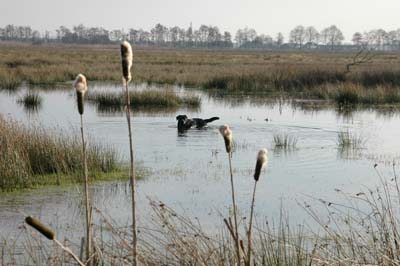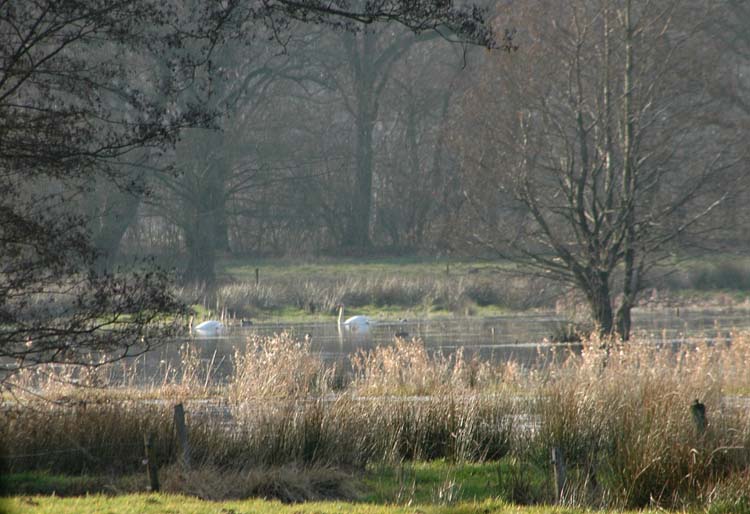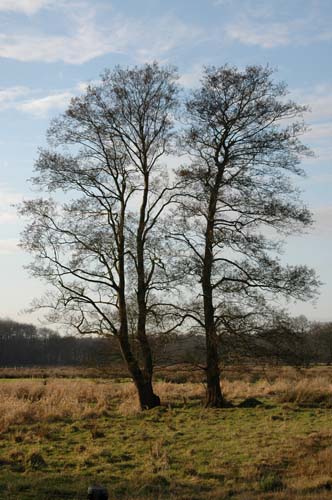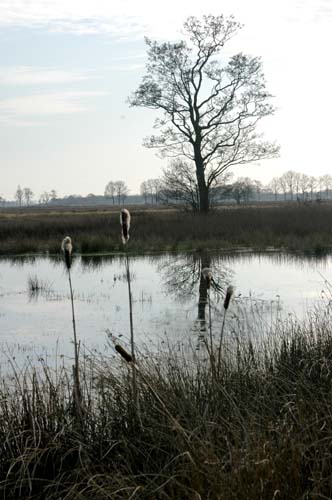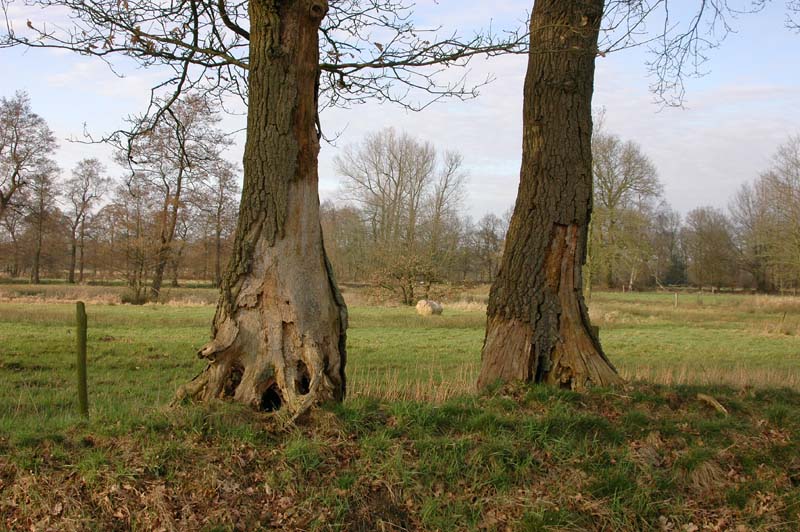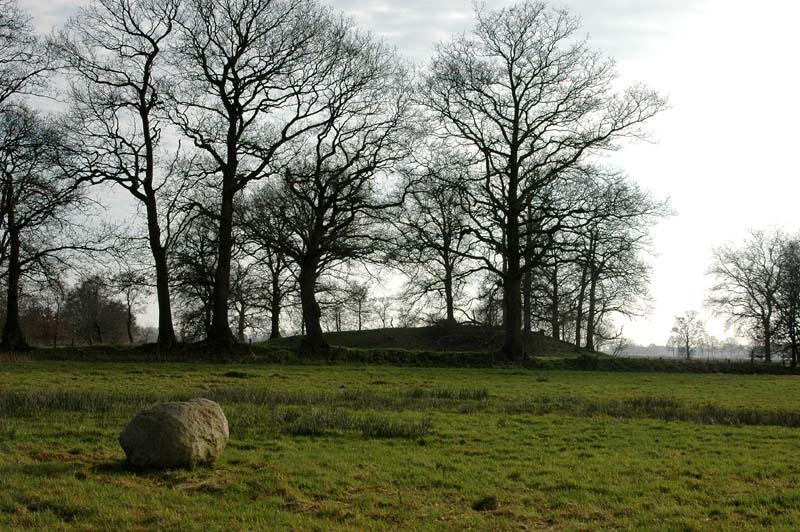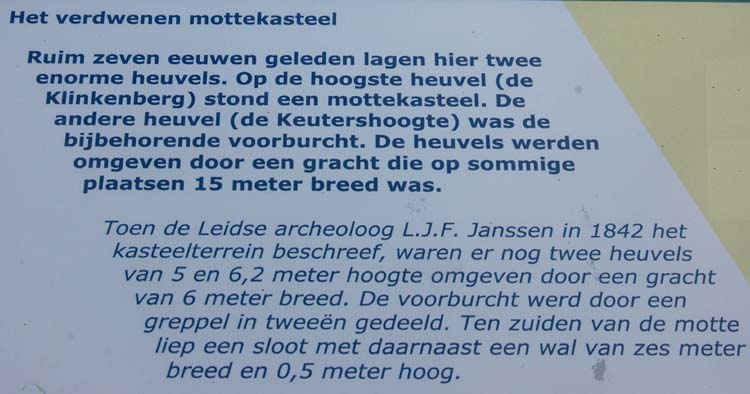 Seven centuries ago there were two large hills here.
On both hills were so called 'motte castles'. The word 'motte' is derived from the Latin word 'mota' which means hill.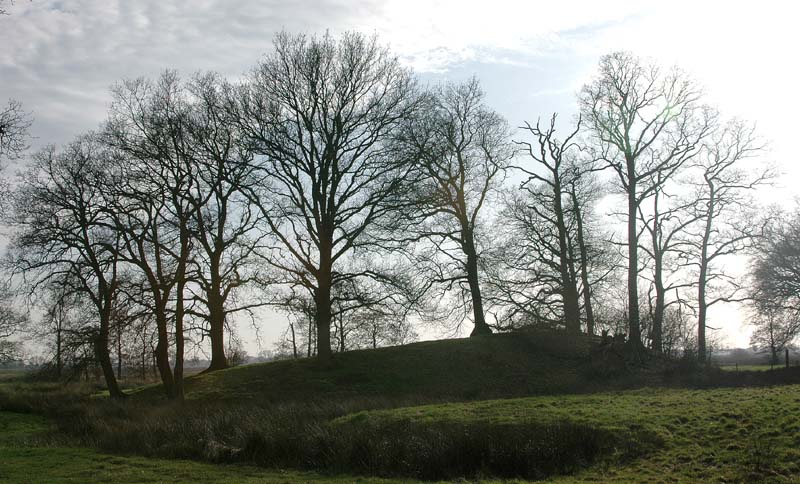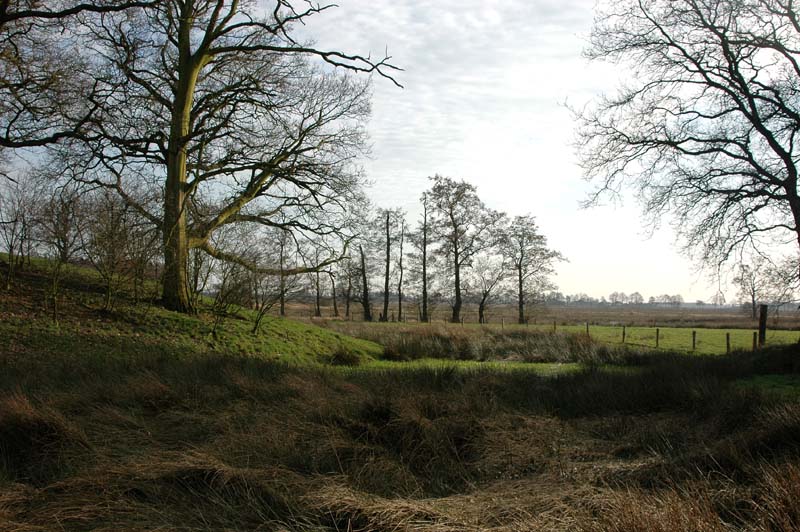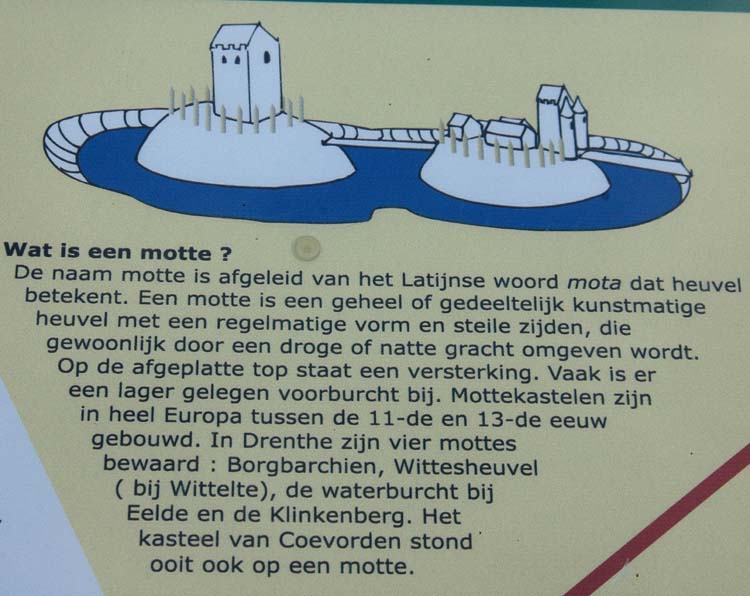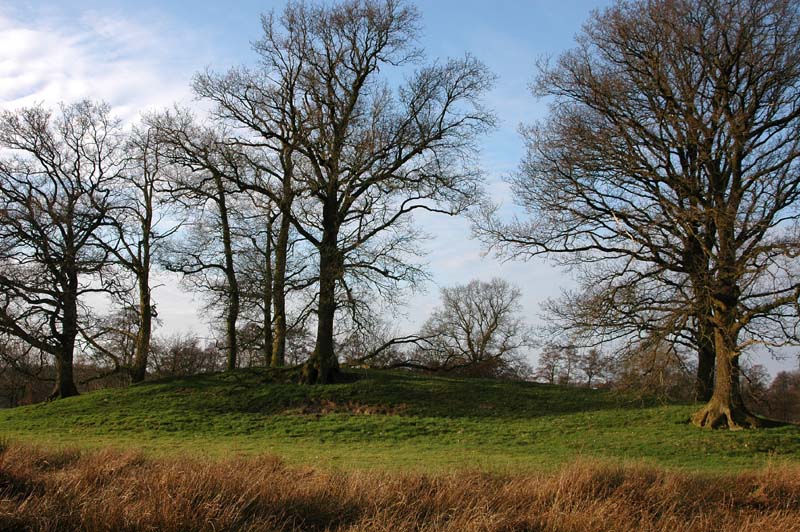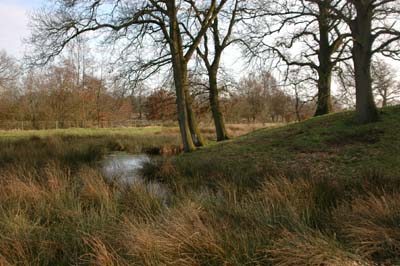 en toen vond Bodil dit ...... ~~ and then Bodil found this ......
welk drama heeft zich hier voltrokken ? ~~ what drama took place here ?